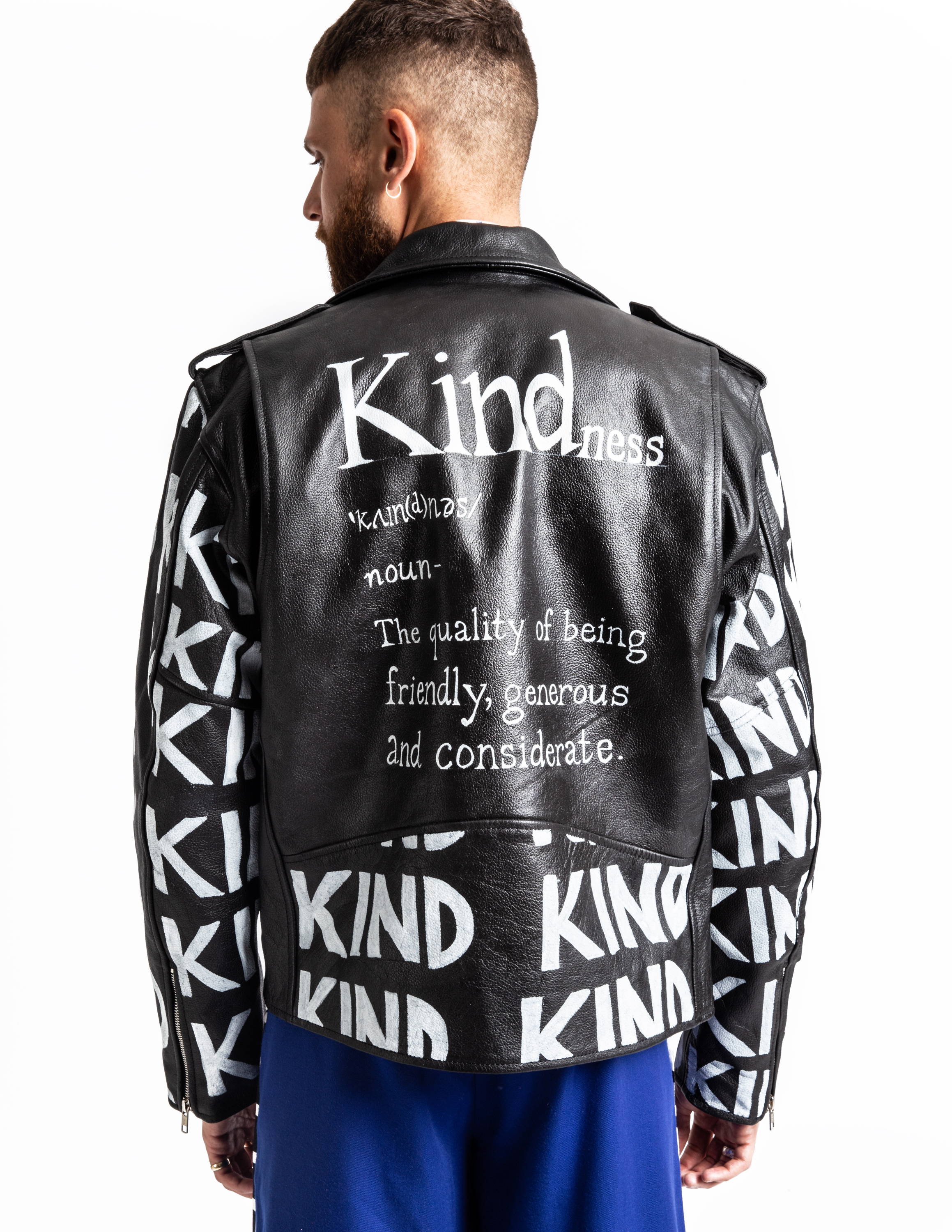 We sit down with Bianca, creator of The Jacket Company, who discusses inspiration, Lady GaGa, musical theatre and how individuals have a responsibility to uphold...
One of the things that I feel passionately about is that, as humans, we have become more and more disconnected…. from reality, from the things we see around us, from each other and from our emotions, and unless we start becoming aware of that and start really looking at ourselves, nothing is going to change. And that scares me, it scares me a lot. Right now, what I see is that as humans we are self-centred and materialistic, our attitudes to ourselves and others are skewed and completely out of balance. Sure, we have social media and in a disconnected way, we are more connected than ever, but what I see is more and more stories about horrendous things happening in the world, and more and more platforms for commenting on them ... and yet very little real constructive action. Lots of words, but all without deeds! And as a young person looking to the future, it doesn't look good.
In creating these pieces I am making my declaration that unless we are constantly vigilant in checking ourselves and how we are interacting with our fellow humans, we run the real risk of becoming more and more heartless and cold. 
I feel compelled to make the statement that we are individually responsible, that there are things we can do to change the way of the world. My work is heart-driven and passionate. Wearable art is a way of making a declaration that how we are as humans is vitally important and we have the capacity, or even perhaps the moral imperative, to constantly raise awareness of how we are behaving as human beings in our interactions with others…. and ourselves. 
1. When was TJC born & how has the brand & style evolved over the years? What do you look to for inspiration?
TjC was born in late 2015. When I arrived To London I was surprised at how much fast fashion and high street labels I saw on the streets, So I decided to get creative and combine my two loves, vintage fashion and art. When i first started my label I was 20 years old so my mindset was quite different to what it is now. My first collection was very promiscuous, but the brand has really evolved into a sort of diary for me. I now use my platform to shine light on issues that are on my mind. My last two collections were called 'Extinction' and 'Human Attitude'. I guess as I grow, my topic of interest does too!
2. Dead or alive who would you love to shoot with and why?
Lady Gaga! not even a second to think about that! she has been a HUGE inspiration to me from the poker face days. She is so bold and unique, and I 100% feel that she would stand up with what I am trying to portray in my pieces. She is such an amazing role model even for young children, and really has her head screwed on, which is so rare in hollywood! 
3. Any projects, events, or collabs coming up in 2019 that you'd like to share?
There are a few exciting things, but you'll have to follow @tjclondon to be first to hear!
4. In your opinion what makes a great brand and what advice do you have for beginners trying to get a foothold in such a fast paced industry? I
Individuality!! so many people have said "Bianca why don't you just buy new clothes to paint on.. No one wants to buy a second hand jacket, you will get more money from that"... or "why don't you give more jackets out to 'certain types of people." But something I will always do in my brand is stick to my morals, which is an eco-friendly sustainable brand. I am not going to give jackets to people who don't deserve it or agree with my statements. So my advise? Always stick with your gut. It's not always right to just go where the money is for some quick cash. If that means jeopardising your morals, don't do it!"
5. Tell us something about your personal life past or present that will blow our minds?
I was a musical theatre performer for 15 years and was often doing 4 shows a week while in school still, and went cold turkey at 19, to then move to Germany. After one month there I came to London by myself to start a life in fashion, with literally a backpack of clothes and no money.. why not!!  
6. What are your future aspirations for the brand?
to get my pieces to certain people that I find amazingly talented, and to sell in a store internationally!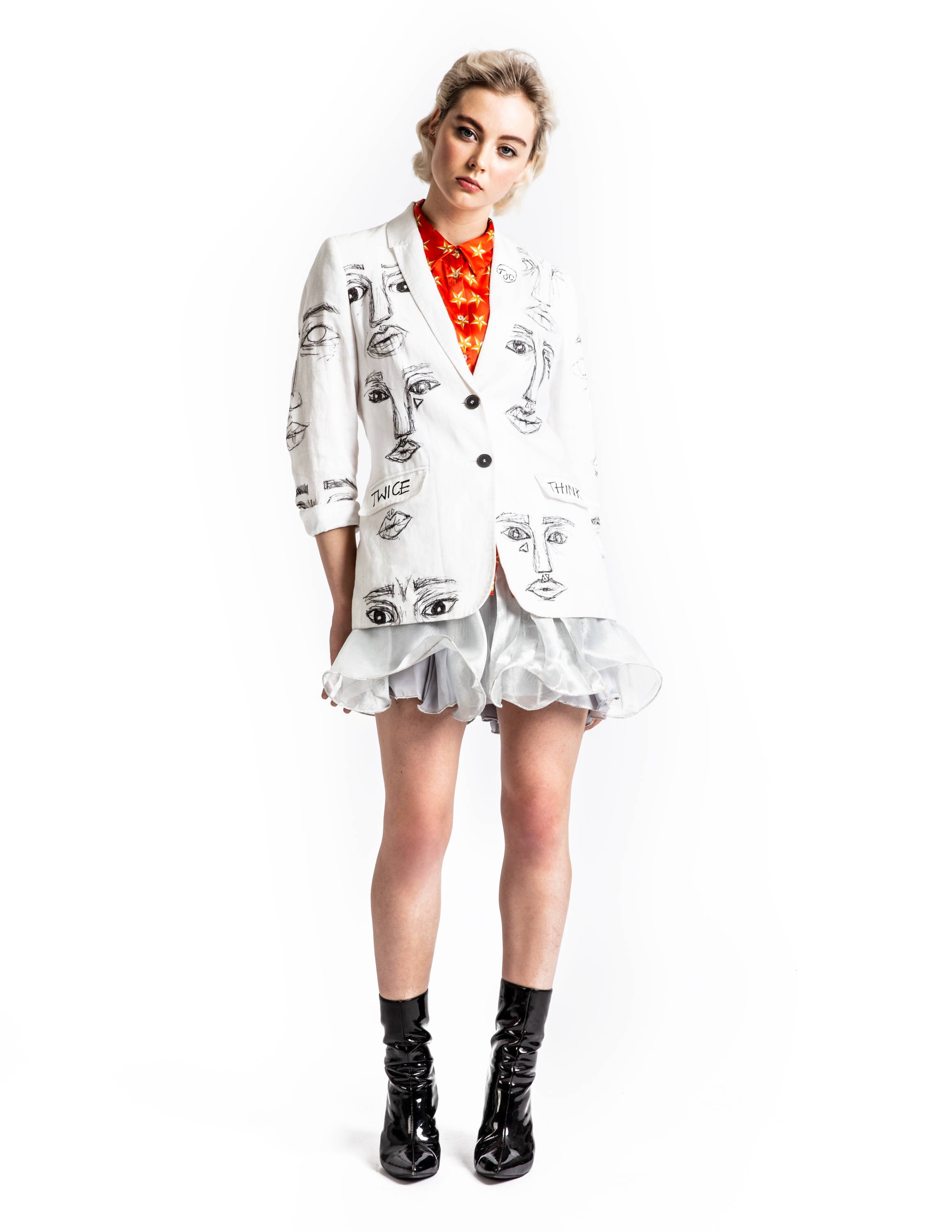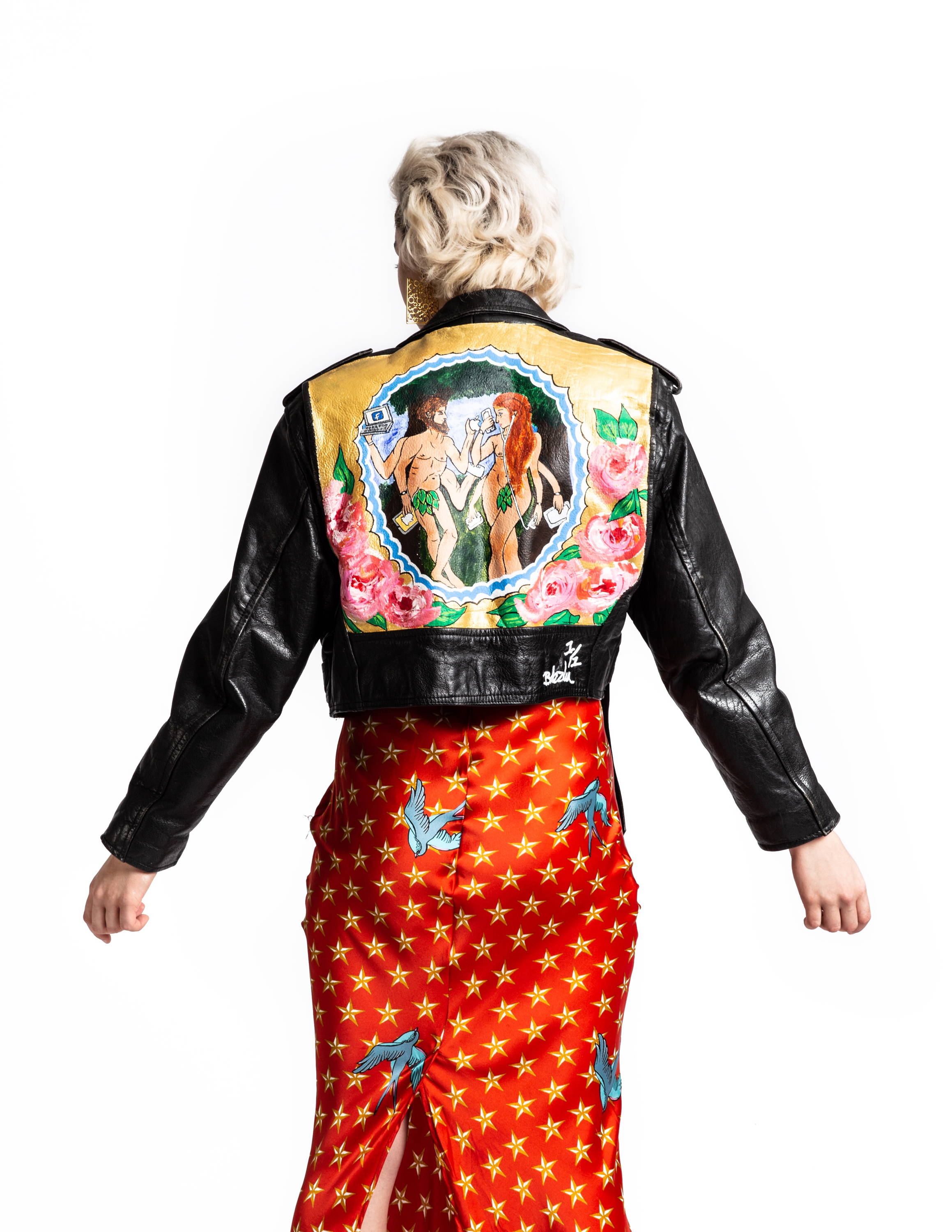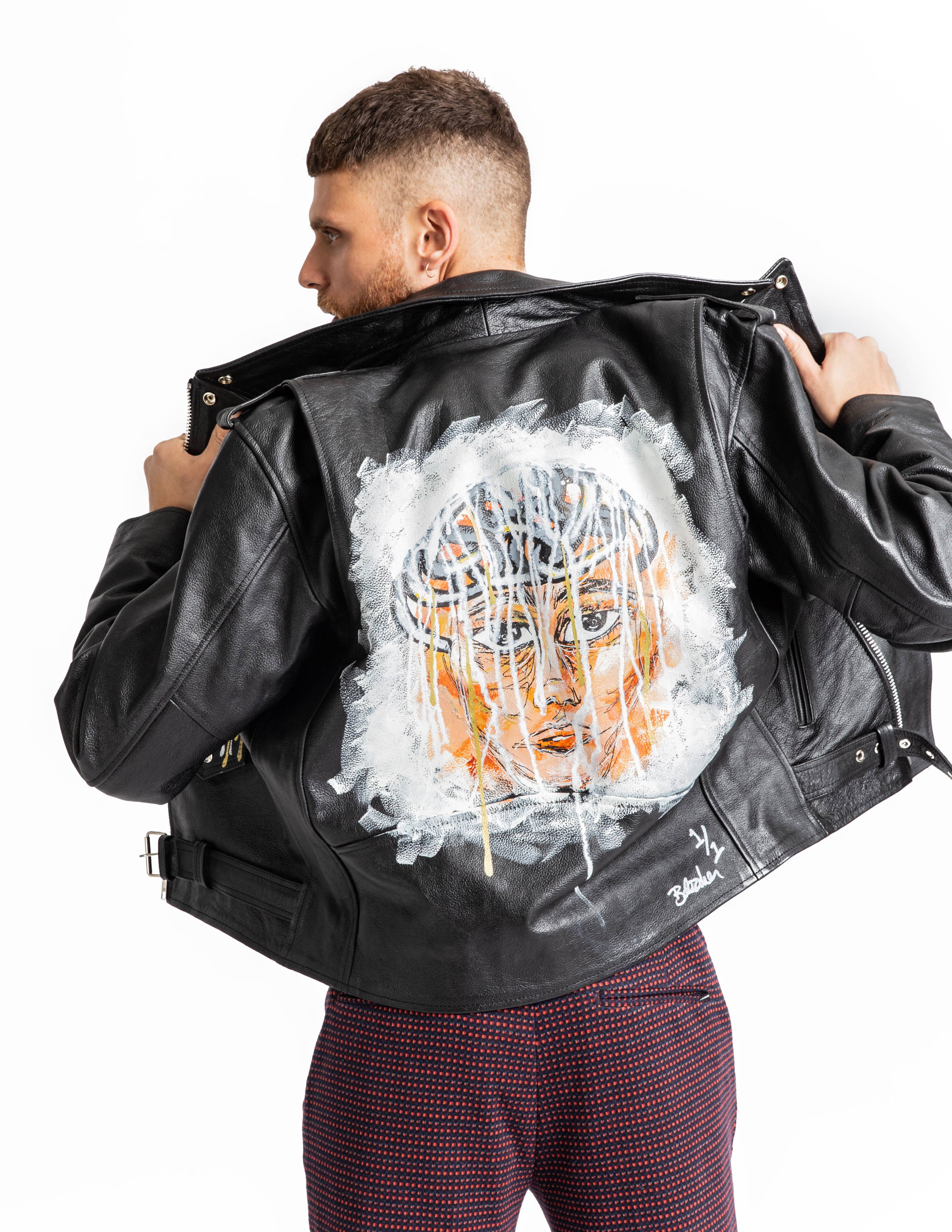 ---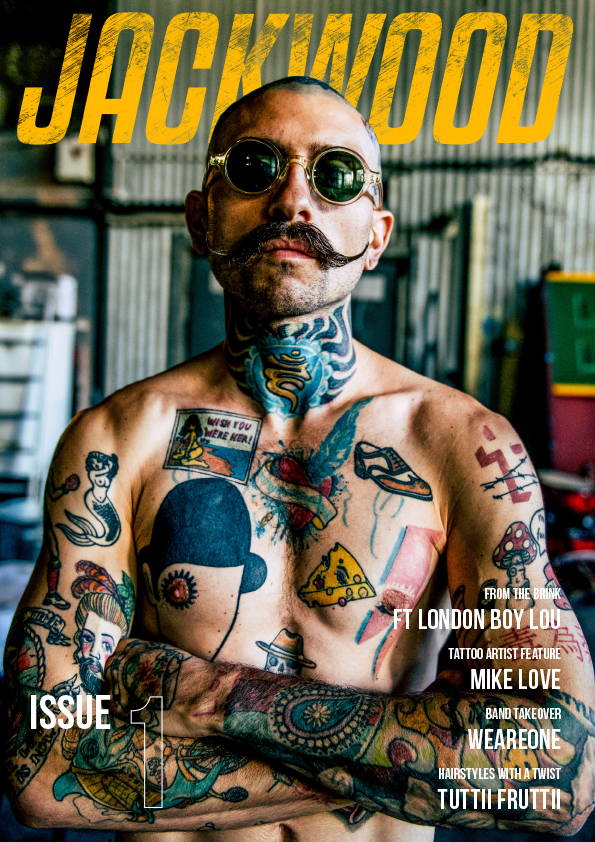 Jackwood magazine is an editorial for the people, by the people. Over the years in our relative industries we have met some amazing people from all walks of life, all of them with unfathomably inspiring stories to tell – and we want Jackwood to be the platform for them to be heard. In each month's edition we will be featuring incredible individuals and the highs and lows they deal with in their respective industries, not to mention features on artists, venues, DJs, bands, clothing brands and much, much more besides….
If you have enjoyed reading this article and want more, you can download Jackwood Magazine for FREE.
---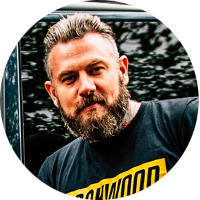 Article by
- Danny Woodstock -
@dannywoodstockphotographer
Q&A WITH HAND POKE TATTOO ARTIST MIKE LOVE