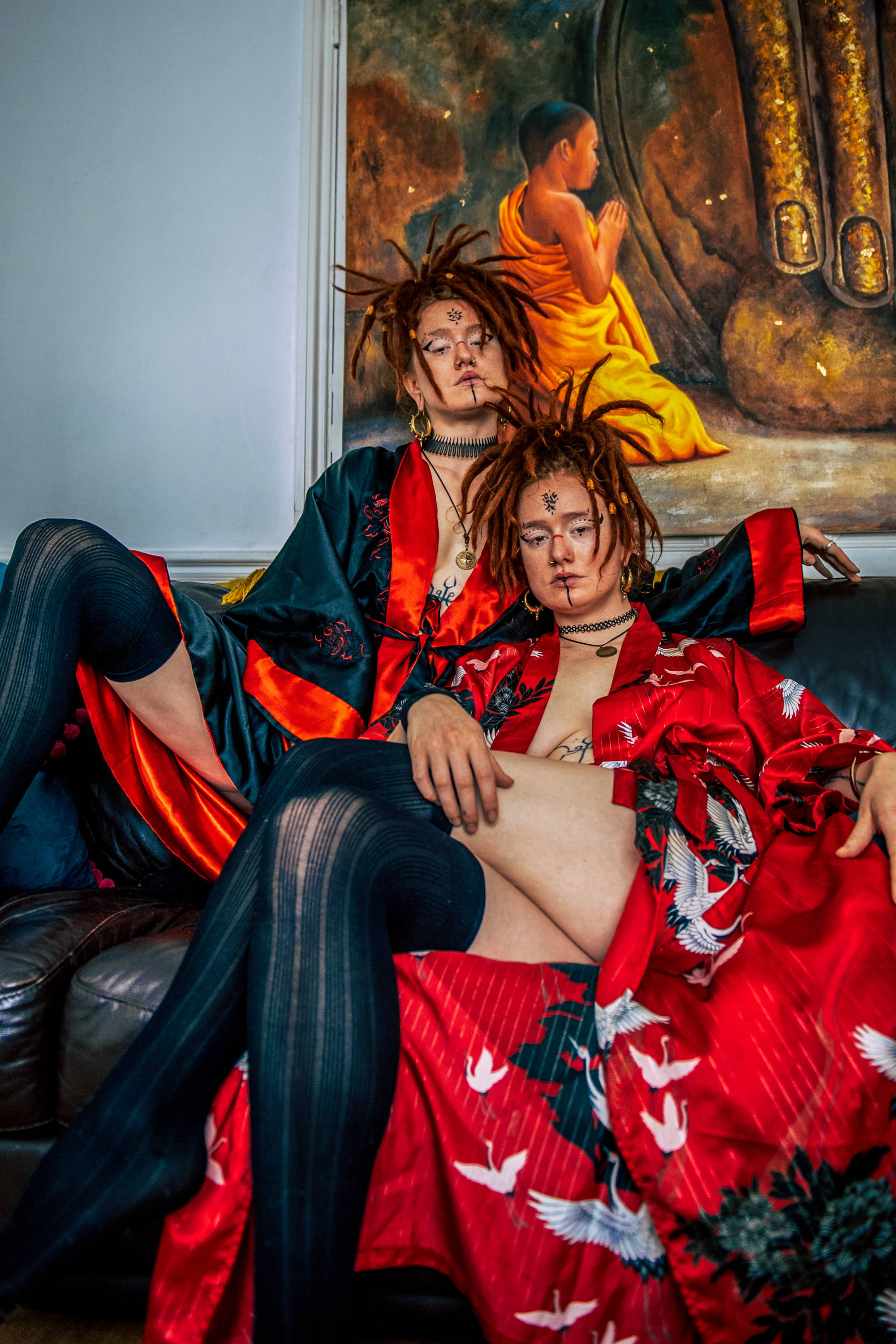 WHO ARE THE FOXY TWINS? WHERE DID YOU GROW UP?
We are artists, painters, chefs and activists for whole humans and animal rights. We grew up in a small village surrounded by forest and nature. Foxes were always with us, every time we moved we found a fox forest.
WHAT MADE YOU CHOOSE THE UK AS YOUR HOME FROM HOME?
Because we want to be a surround by different cul- tures and experience life in a big city. The UK has a lot of inspirational artists.
SO WHAT IS IT LIKE TO CONSTANTLY BE AROUND ANOTHER HUMAN BEING WHO'S JUST LIKE YOU?
It is like you have your best friend with you the whole time, but you know that this friendship and love will stay forever .
DO YOU HAVE THE SAME TASTES?
Yes mainly for food lol.
WHAT WAS THE MOST EMBARRASSING SITUATION YOU HAVE EVER FOUND YOURSELVES IN BECAUSE OF THE FACT THAT YOU ARE TWINS?
If we are out it's most of the time embarrassing be- cause people are staring at us or asking a rubbish question. Or just creepy smiling , taking a picture of us behind our back , so it's on daily basis
YOU GIRLS ARE ARDENT VEGANS, POLITICAL AND SOCIAL ACTIVISTS, WHEN AND WHY DID THIS BE- COME SO IMPORTANT TO YOU?
We became vegan 4 years ago because we cannot justify and support animal and human abuse. We get more active and talk with others only because we want to help nature to heal from human activity.
IN THIS CRAZY TIME OF 2020 AND THE COVID-19 PANDEMIC, HOW HAVE YOU GUYS BEEN COPING?
 For us it's all good because we like to be at home and work on our art and create more things. We cannot complain as we have a roof, food and canvas, so we will be fine.
WHAT'S THE BIGGER PICTURE FOR THE FOXY TWINS?
The Bigger picture for us is to have an exhibition and release a project called "Same blood" with art, vintage costume clothes and Shibari therapy, Also deliver a workshop for woman to train in self de- fence.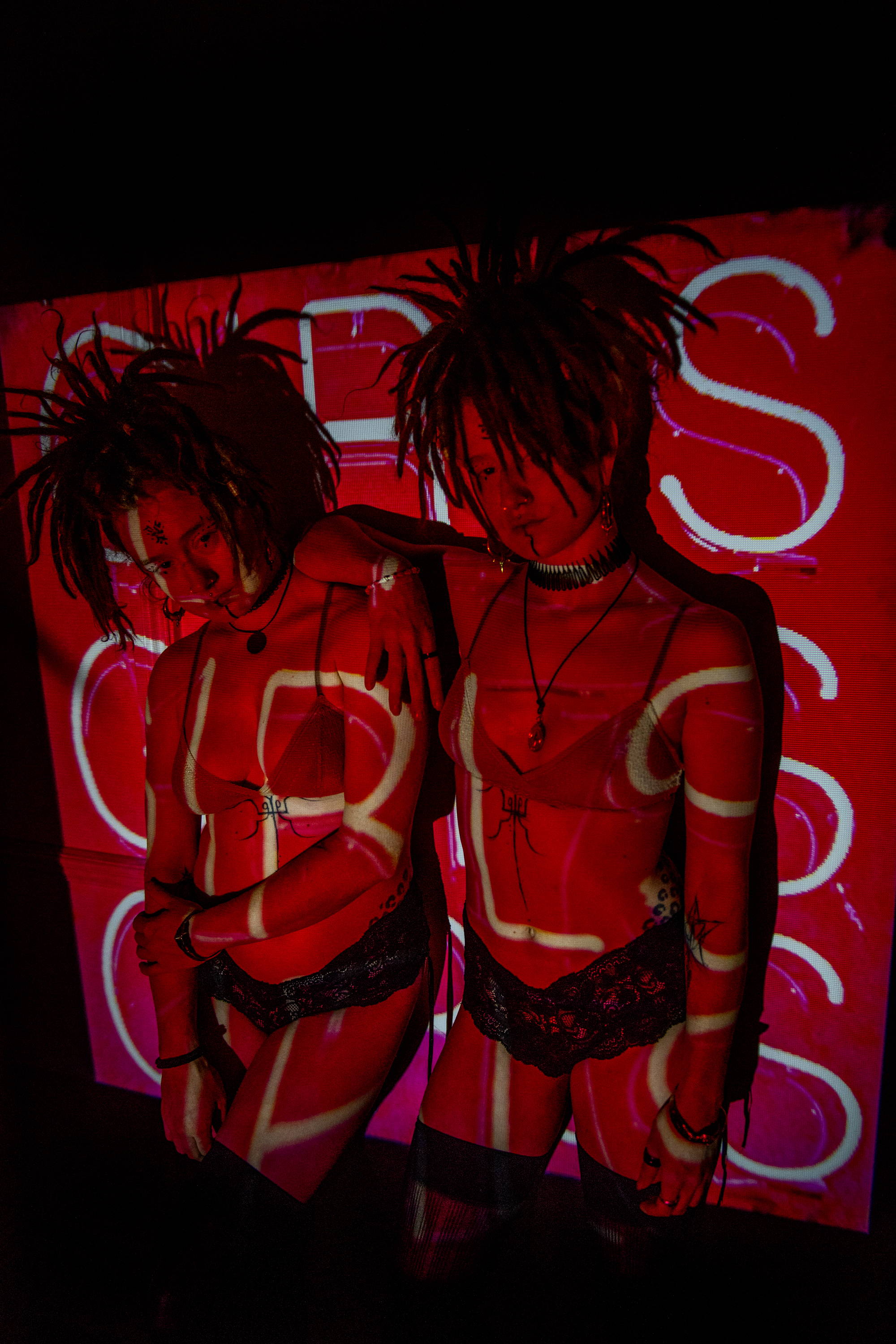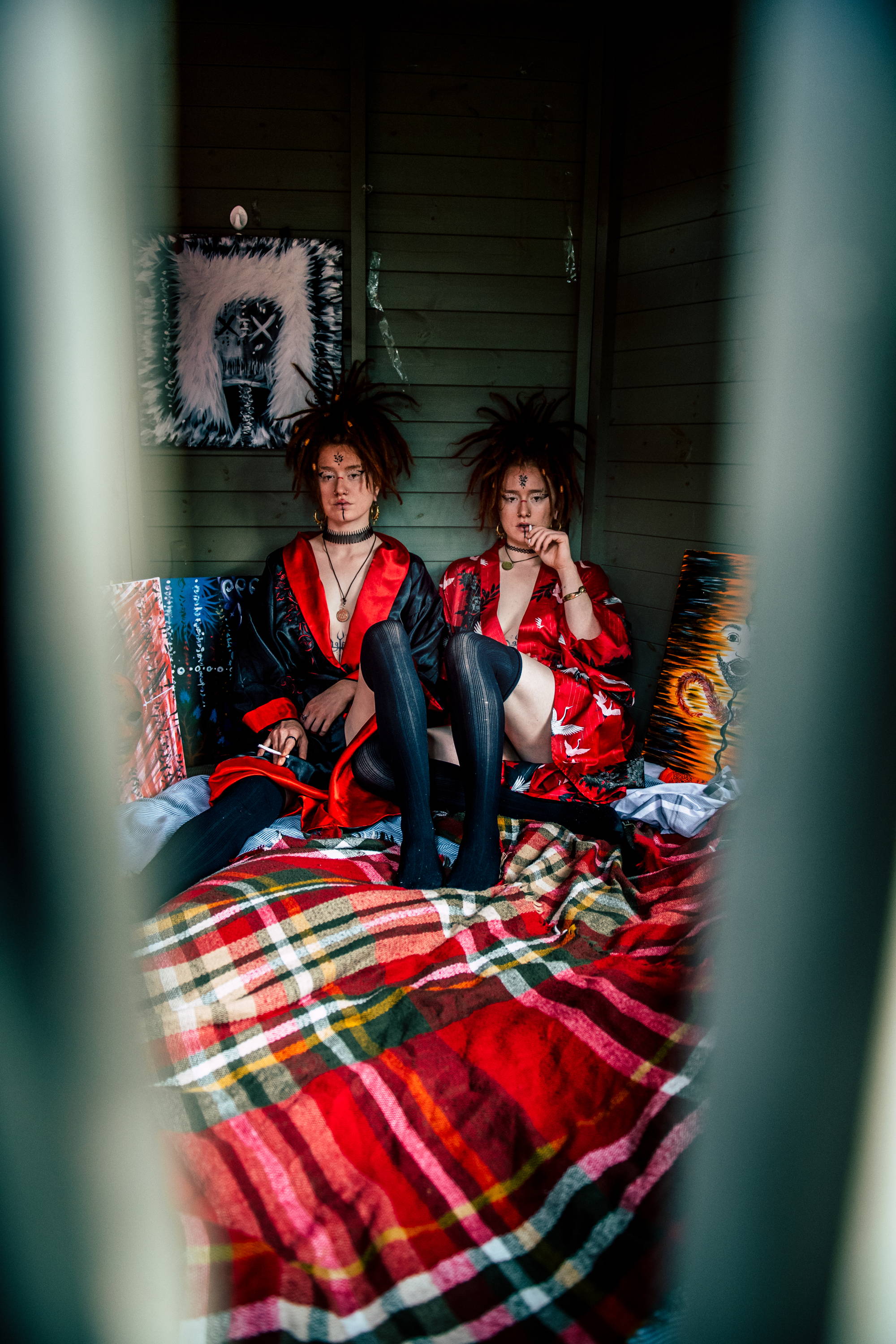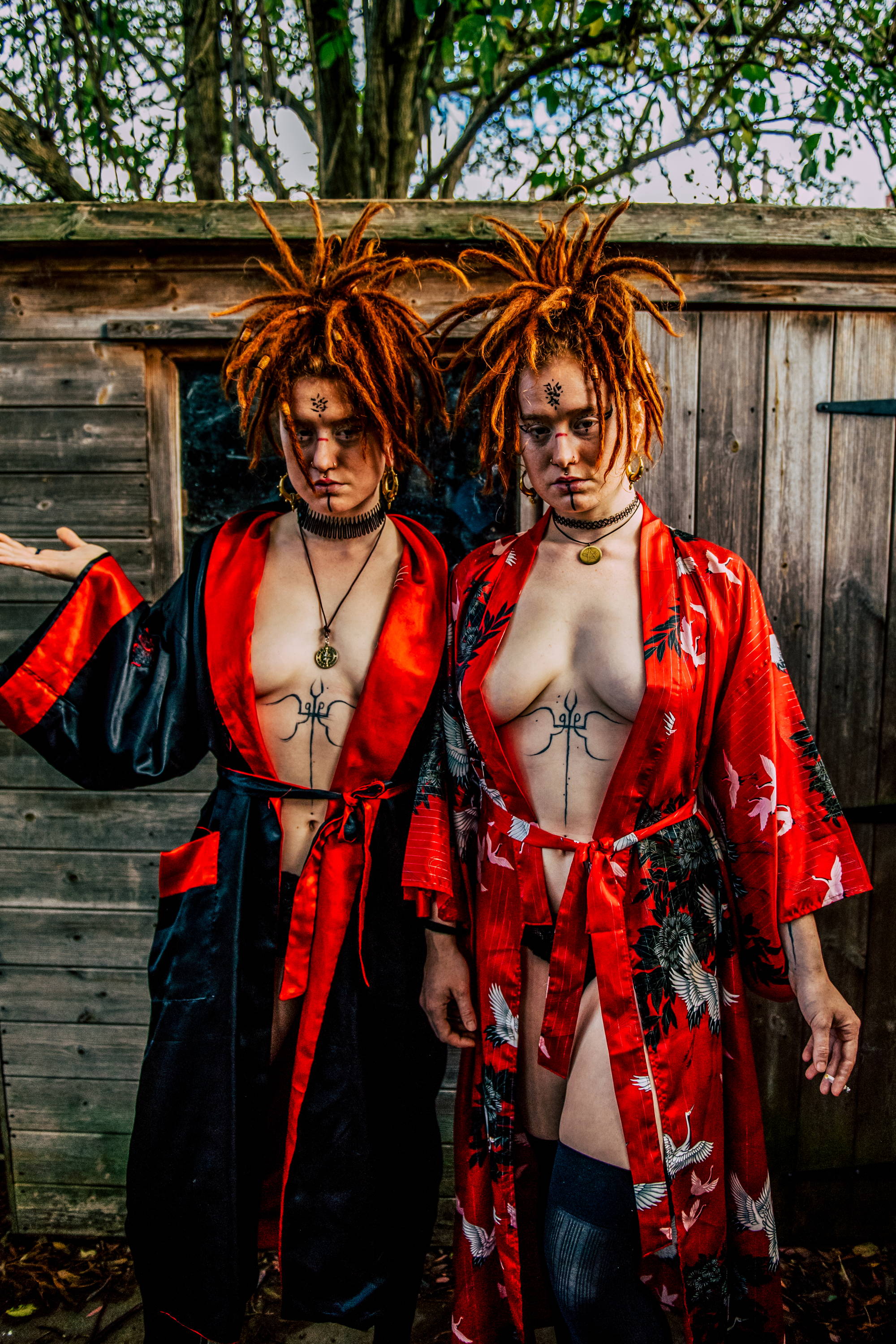 ---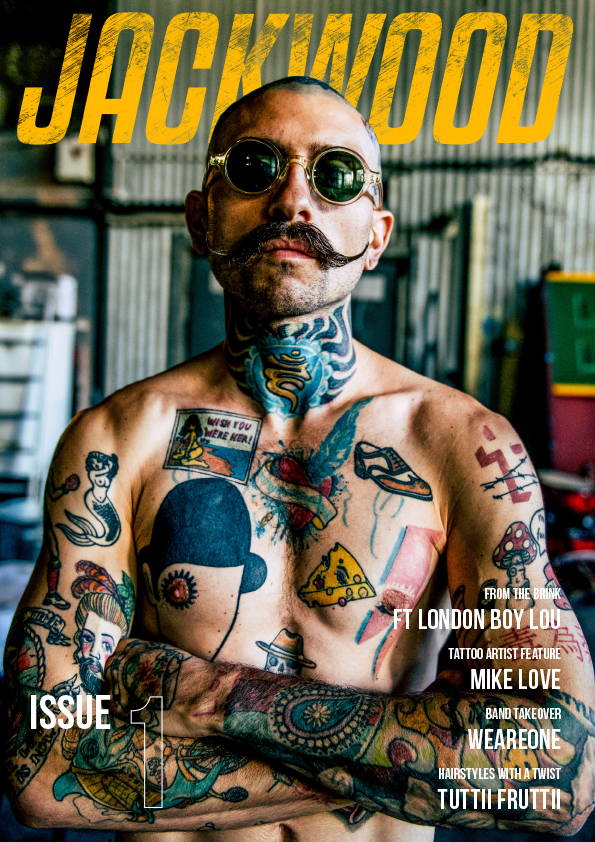 Jackwood magazine is an editorial for the people, by the people. Over the years in our relative industries we have met some amazing people from all walks of life, all of them with unfathomably inspiring stories to tell – and we want Jackwood to be the platform for them to be heard. In each month's edition we will be featuring incredible individuals and the highs and lows they deal with in their respective industries, not to mention features on artists, venues, DJs, bands, clothing brands and much, much more besides….
If you have enjoyed reading this article and want more, you can download Jackwood Magazine for FREE.
---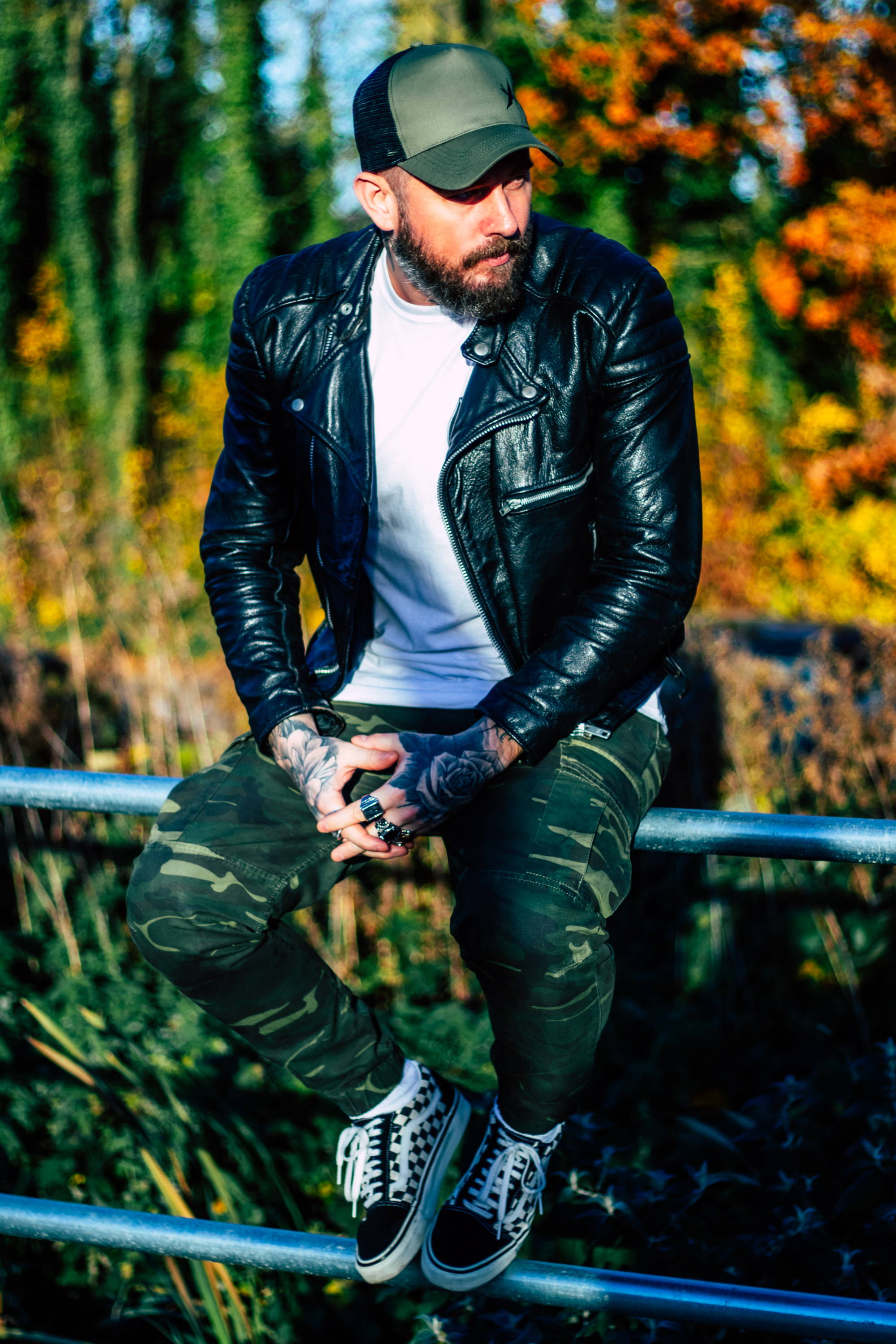 Article by
- Danny Woodstock -
@dannywoodstockphotographer
Q&A WITH HAND POKE TATTOO ARTIST MIKE LOVE