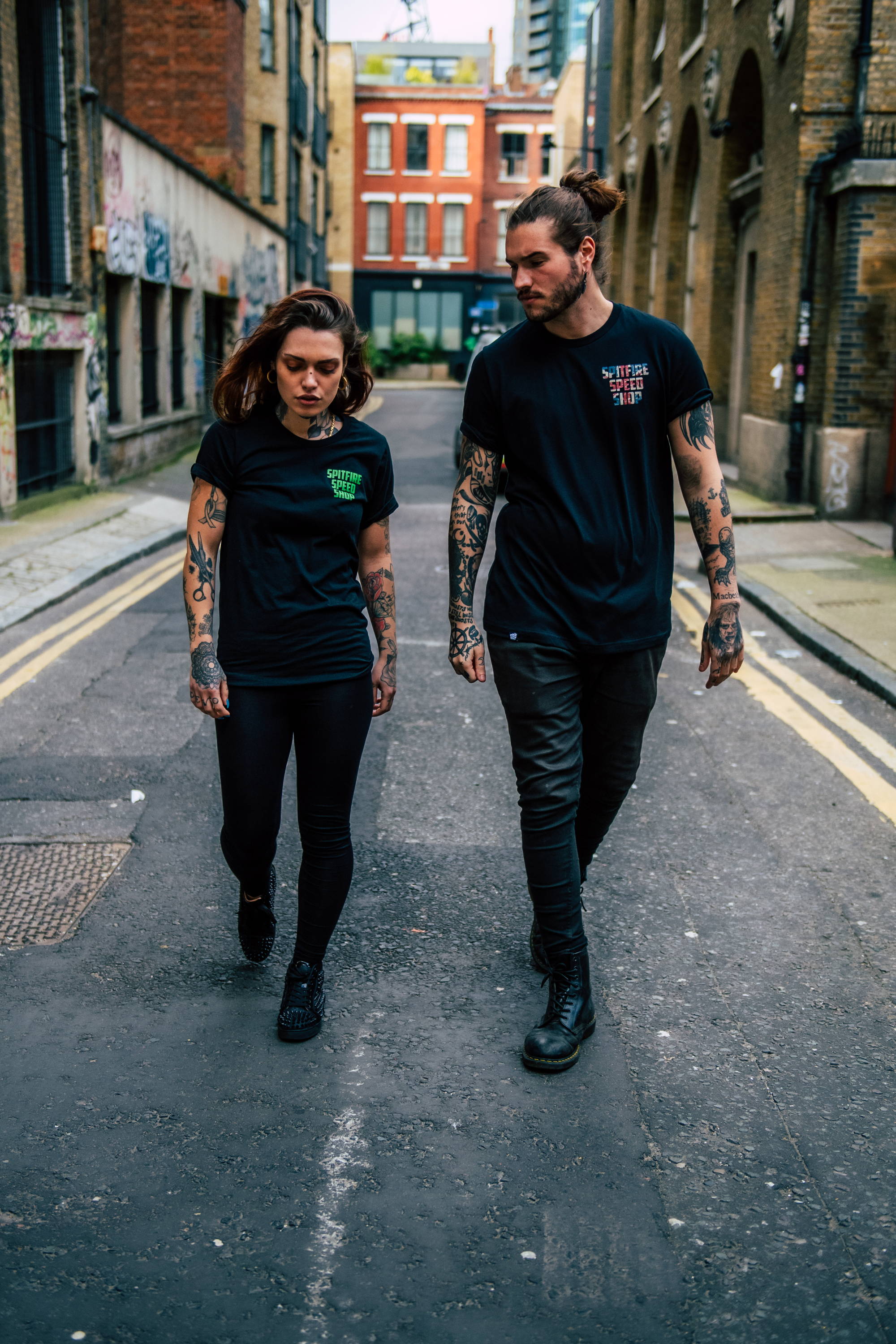 We caught up with Tommo & Dava creators of the Spritfire Speed Shop brand and discover how it came about.
The Spitfire Speed Shop clothing brand has really come about by accident. We started out designing and build- ing custom bikes in a garage and decided to design a logo to spray on the garage wall. Vintage 70's bike parts and an old snap on tool box provided the environment, and a love of the cafe racer scene provided the pas- sion. Our logo is inspired by the fact that the cafe racer scene was born out of mainly left over military bikes. Our other inspiration is respect for the Spitfire and what it stands for in the history of our proud engineering heritage.
Logo sorted, then we decided to whack it on a T-shirt and start up an instagram account, to our amazement it really caught people's eye. We have just rolled with our passion and evolved into a bike building/lifestyle brand. Motorcycles, mountain bikes, surfing and motocross are what we love to do, all of this just seems to relate with our customers and friends some of whom are even more ex- treme in their passions than we are!
Just like our bike builds we put everything into our brand but we also learn along the way. Today our brand reaches over 30,000 In-stagram followers and our T-shirts we believe are the finished article. Over the year we've added to our original T-shirts, an inner label print and a hem tag and we have also ex- panded our clothing range with hoodies, long sleeve tees, baseball tee, socks and finished off with some snap back caps.
Recently we have introduced some new designs with loads of other ideas on the drawing board, We've made some really valuable contacts, now friends, who have helped us on our journey and we've launched some pretty cool collaborations.
What's next for the Spitfire? Well all of this has been born from our supporters who tell us what they want, so the ball is really in their court but our thoughts are to keep putting pencil to paper for new designs, keep- ing connected with our followers on Instagram and also building awesome customs like we do!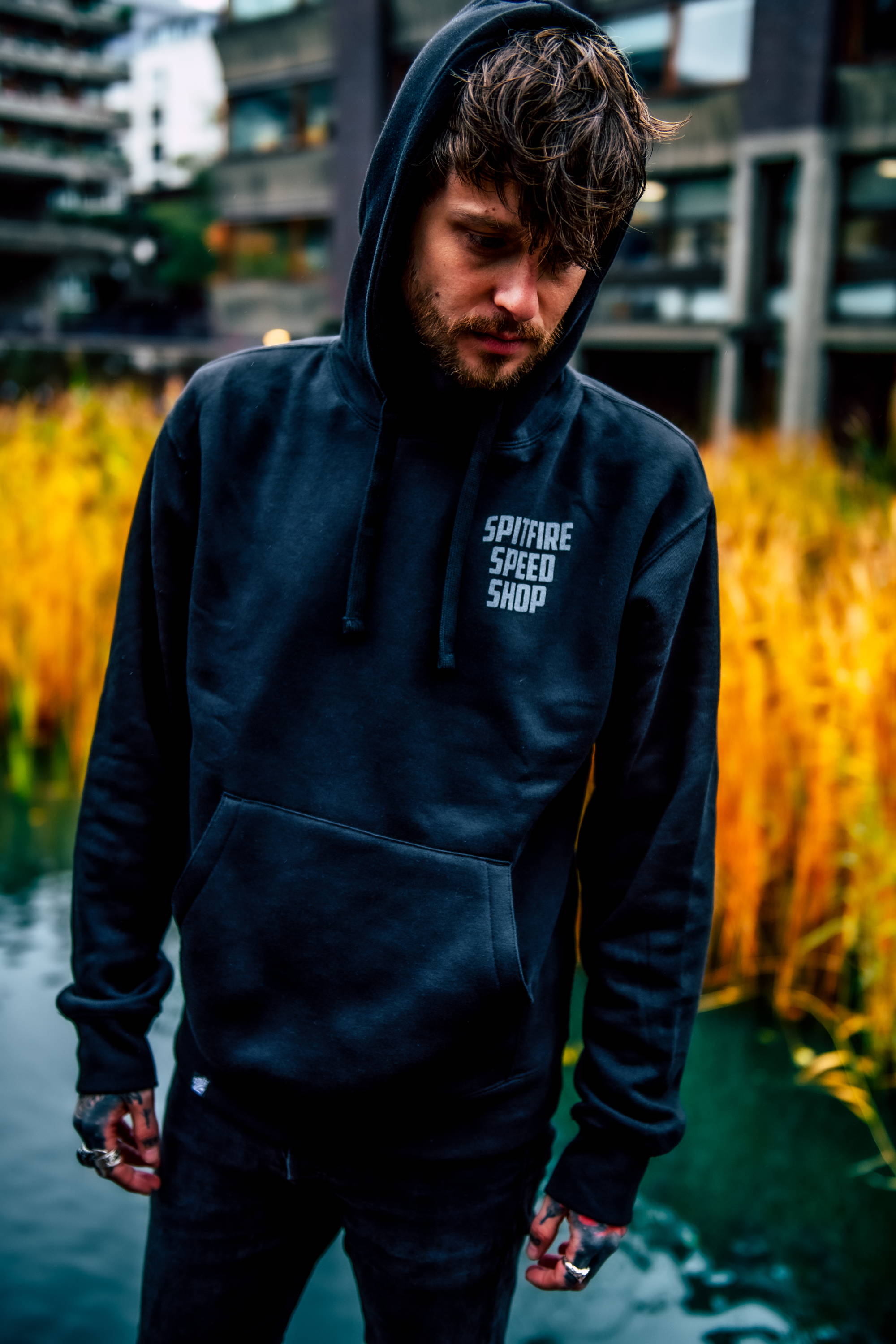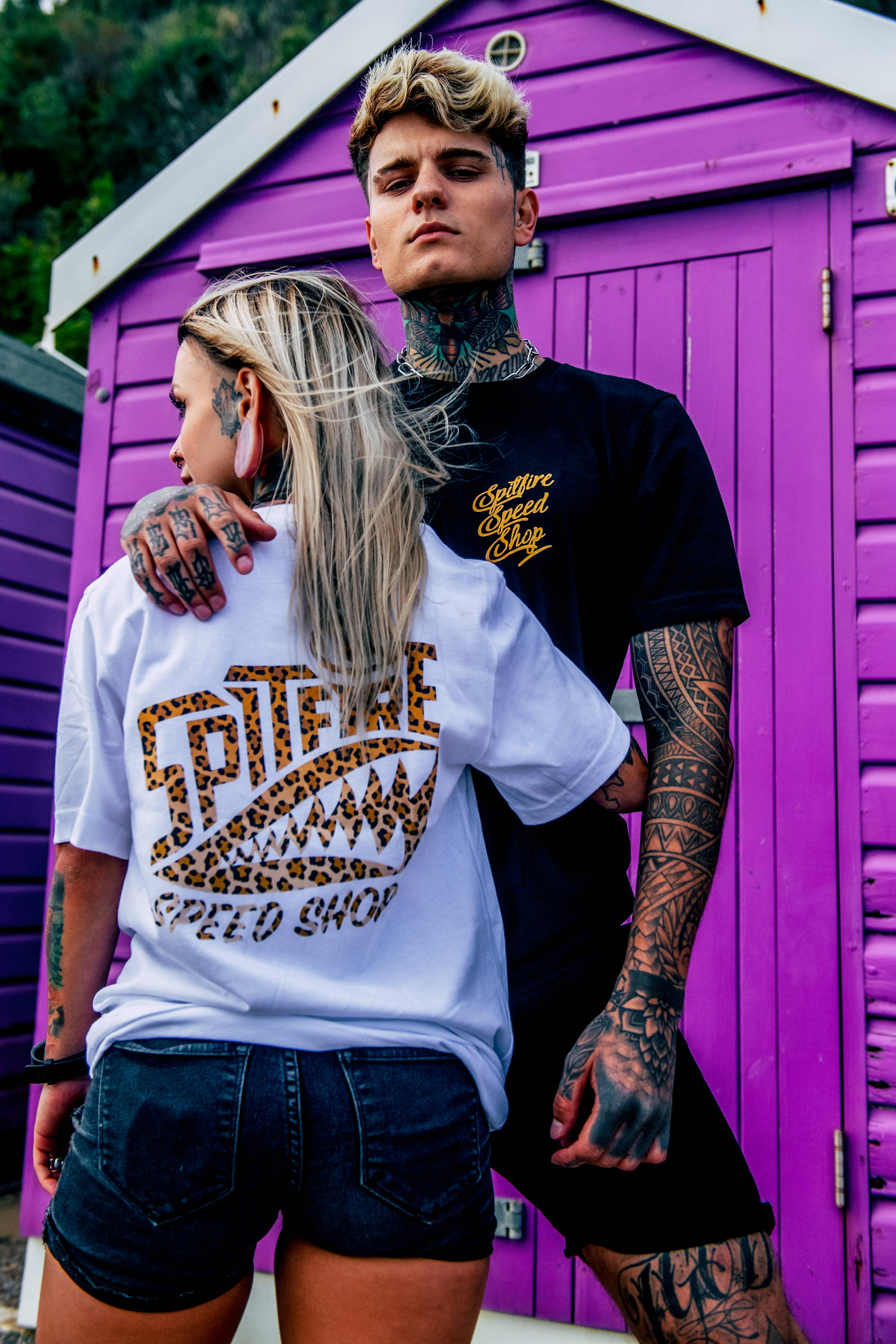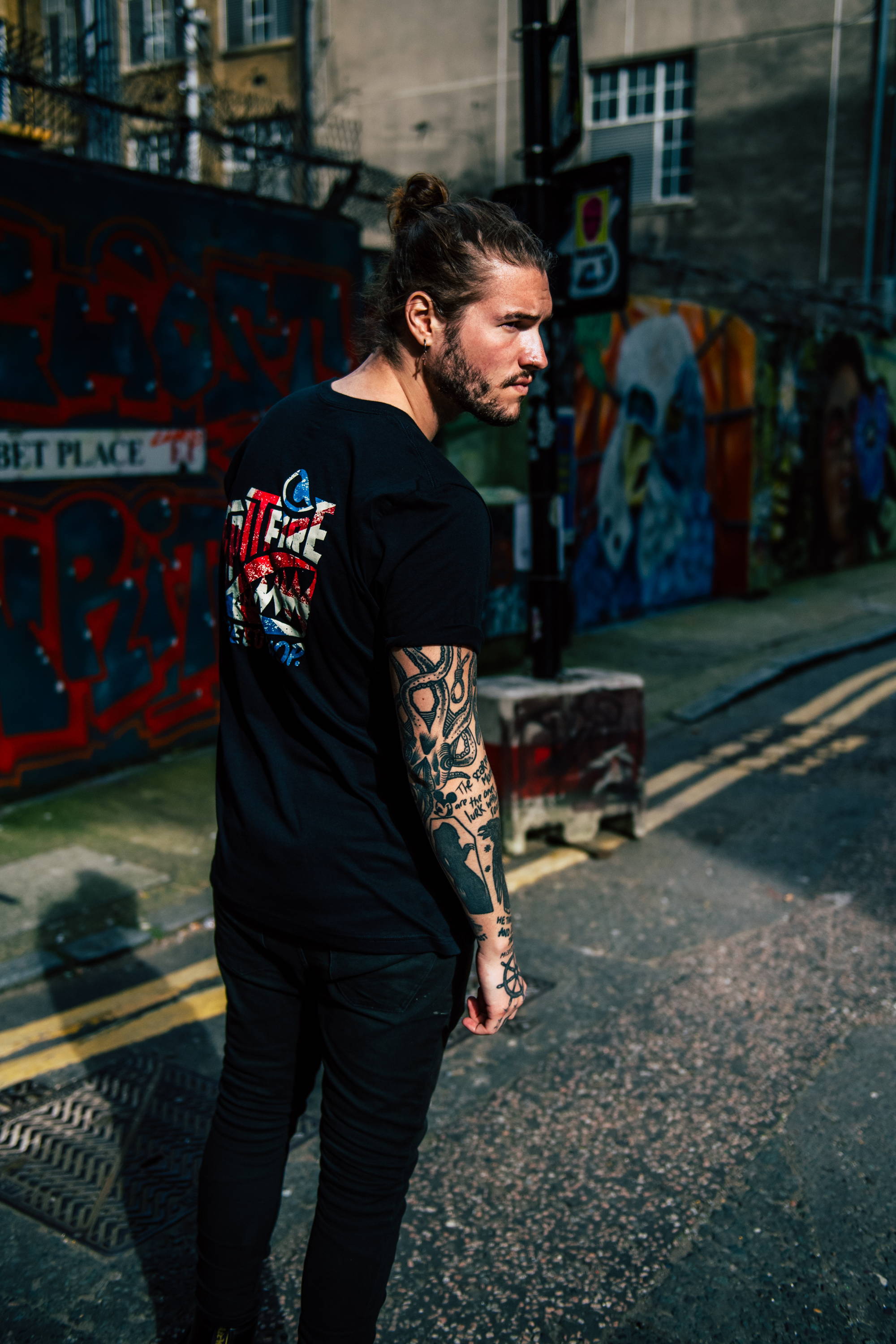 ---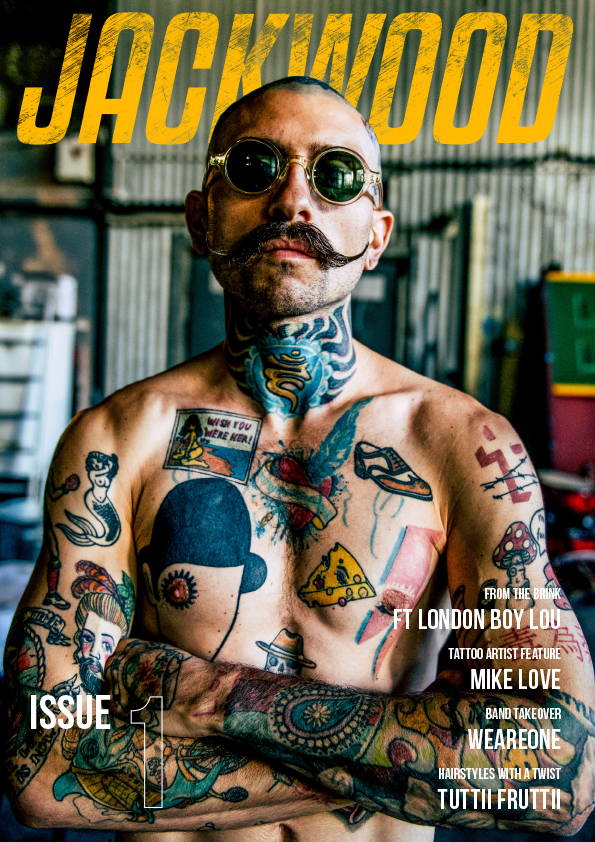 Jackwood magazine is an editorial for the people, by the people. Over the years in our relative industries we have met some amazing people from all walks of life, all of them with unfathomably inspiring stories to tell – and we want Jackwood to be the platform for them to be heard. In each month's edition we will be featuring incredible individuals and the highs and lows they deal with in their respective industries, not to mention features on artists, venues, DJs, bands, clothing brands and much, much more besides….
If you have enjoyed reading this article and want more, you can download Jackwood Magazine for FREE.
---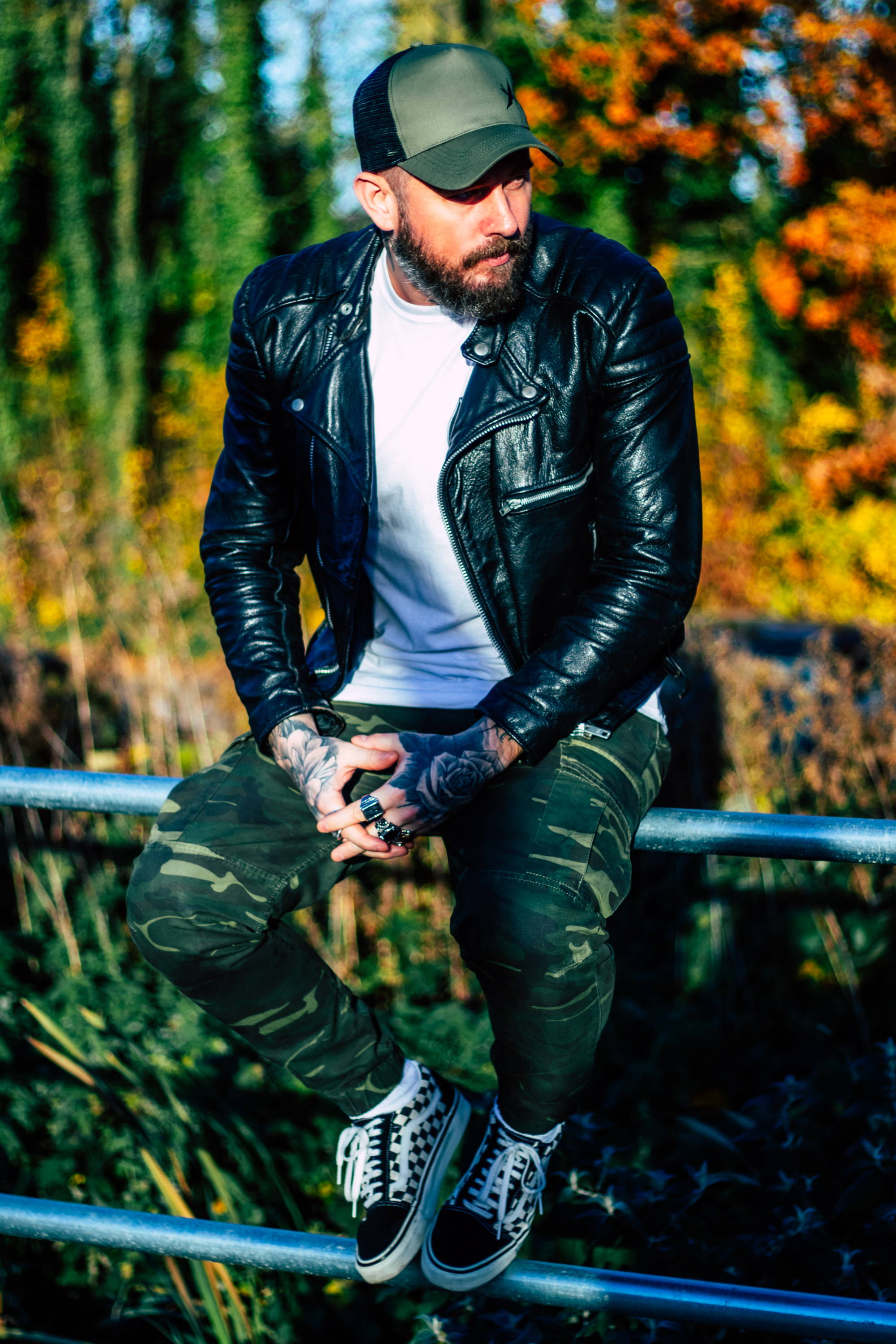 Article by
- Danny Woodstock -
@dannywoodstockphotographer
Q&A WITH HAND POKE TATTOO ARTIST MIKE LOVE