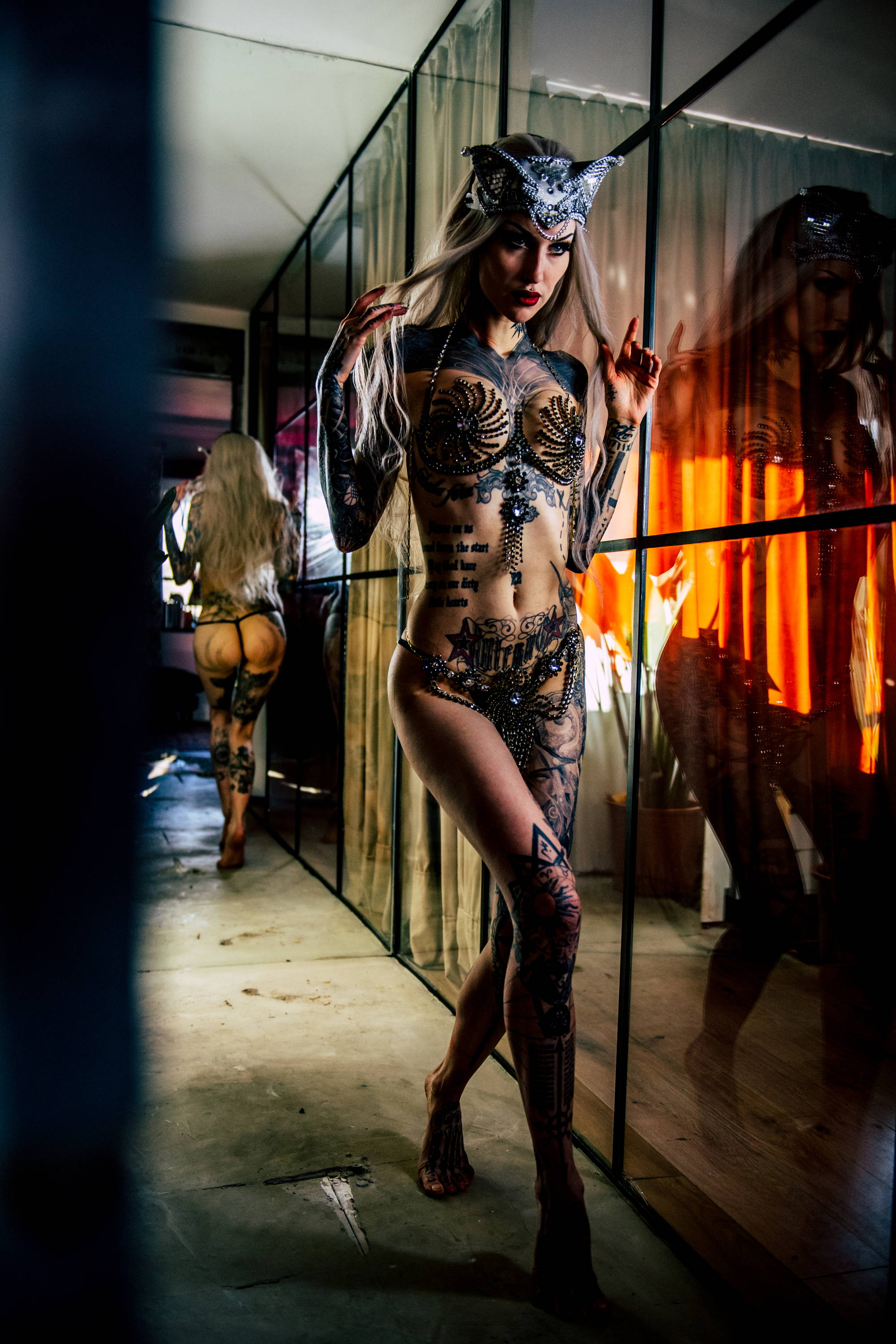 PEOPLE KNOW SHELLY THE MODEL AND PER- FORMER BUT WHO ARE YOU? WHERE DID YOU GROW UP AND WHAT DID YOU WANT TO BE?

I'm just a girl who loves getting dressed up and taking pictures. I grew up in and around Stockholm Sweden and started doing amateur photoshoots with my friends at a very early age. When I was 18 I got some birthday money and was able to buy my first Nikon camera which we continued to do shoots with. I learnt everything around shooting then..The modelling, the photogra- phy, the makeup, the costume, the editing, I liked to be the artists in all aspects and a lot of my teenage shoots I setup and edited myself. When I moved to London I didn't have any friends to help and shoot with anymore so, I started shooting with other photographers and then it just took off from there I guess.

 

SO SHELLY YOU'RE A BIT OF AN ENTREPRENEUR BEING A CLOTH- ING DESIGNER, MAKE UP ARTIST, MODEL & FIRE PERFORMER. WHICH OF THESE DO YOU ENJOY MOST AND CAN SEE YOURSELF DOING MORE OF LONG TERM?

Yes haha Im a bit all over the place! I enjoy the whole journey of creating photography, video or a show, so i've always been very keen on learning every creative aspect of things. There was a time some years ago though when I decided I needed to focus more on fewer things, because I didn't have enough time. So I decided to focus more on model- ling and performing while I was in my young- er years, and then I could slowly move over to being more behind the camera later on.

 

YOU GET TO TRAVEL ALL OVER THE WORLD WITH YOUR WORK WHERE IS YOUR FAVOURITE PLACE AND WHY?

Yeah its pretty crazy! I really am so thank- ful to my clients and fans who have been helping me make this possible. I love to go on shooting trips and photo tours, and I think my favourite so far was Iceland. Such an un- touched country, it was like a fairytale!
YOU HAVE WORKED WITH SOME GREAT ARTIST/MODELS/PROFES- SIONALS BEFORE IS THERE SOME- ONE THAT YOU WOULD LOVE TO WORK WITH?
Absolutely! I would absolutely love to work more with my witch bitch Ashley Joncas as well as people like Amanda Diaz, Christian Saint, Rebecca Saray and many more.The world is full of creatives and Im super lucky to have been able to meet a few of them.
DO YOU LOOK TO ANYBODY PAST OR PRESENT FOR INSPIRATION?
es of course, but its more as a whole in general. I kind of look around and see what many other models or performers are doing and I take inspiration from that to spark ide- as. Im trying to think ahead of the game and introduce new cool things I could do with this modelling and performing career. It's been a fun ride and I wouldn't change it for anything!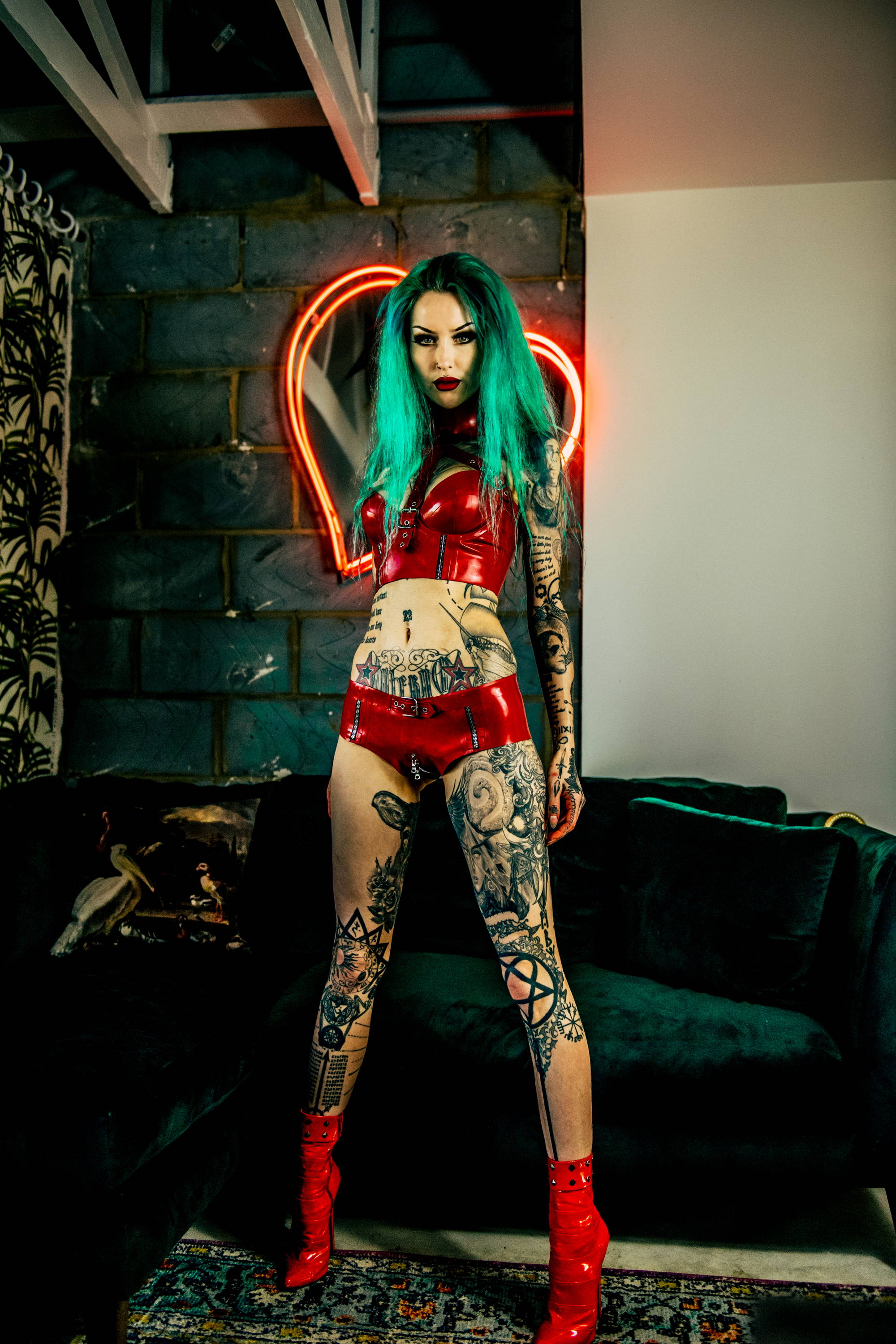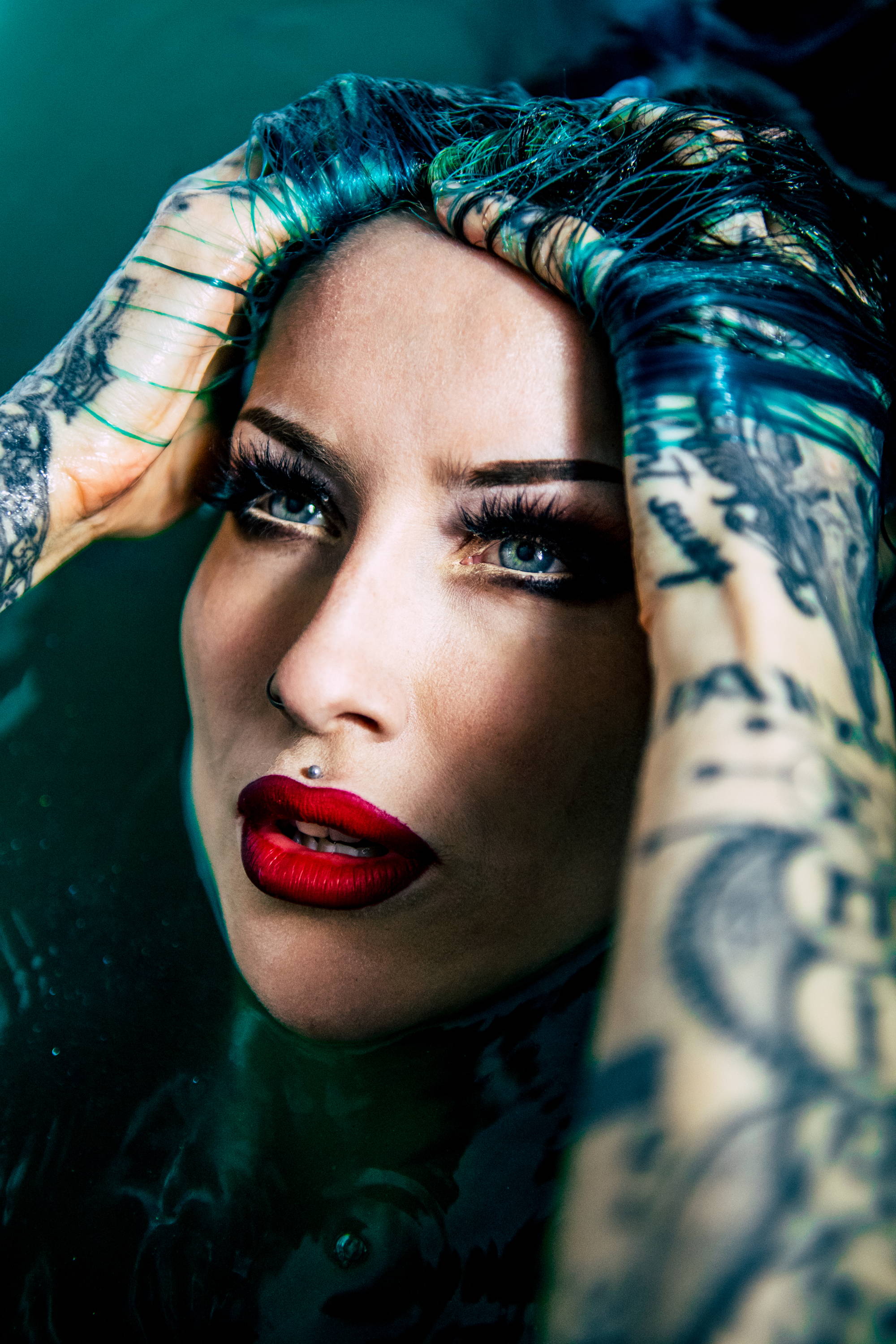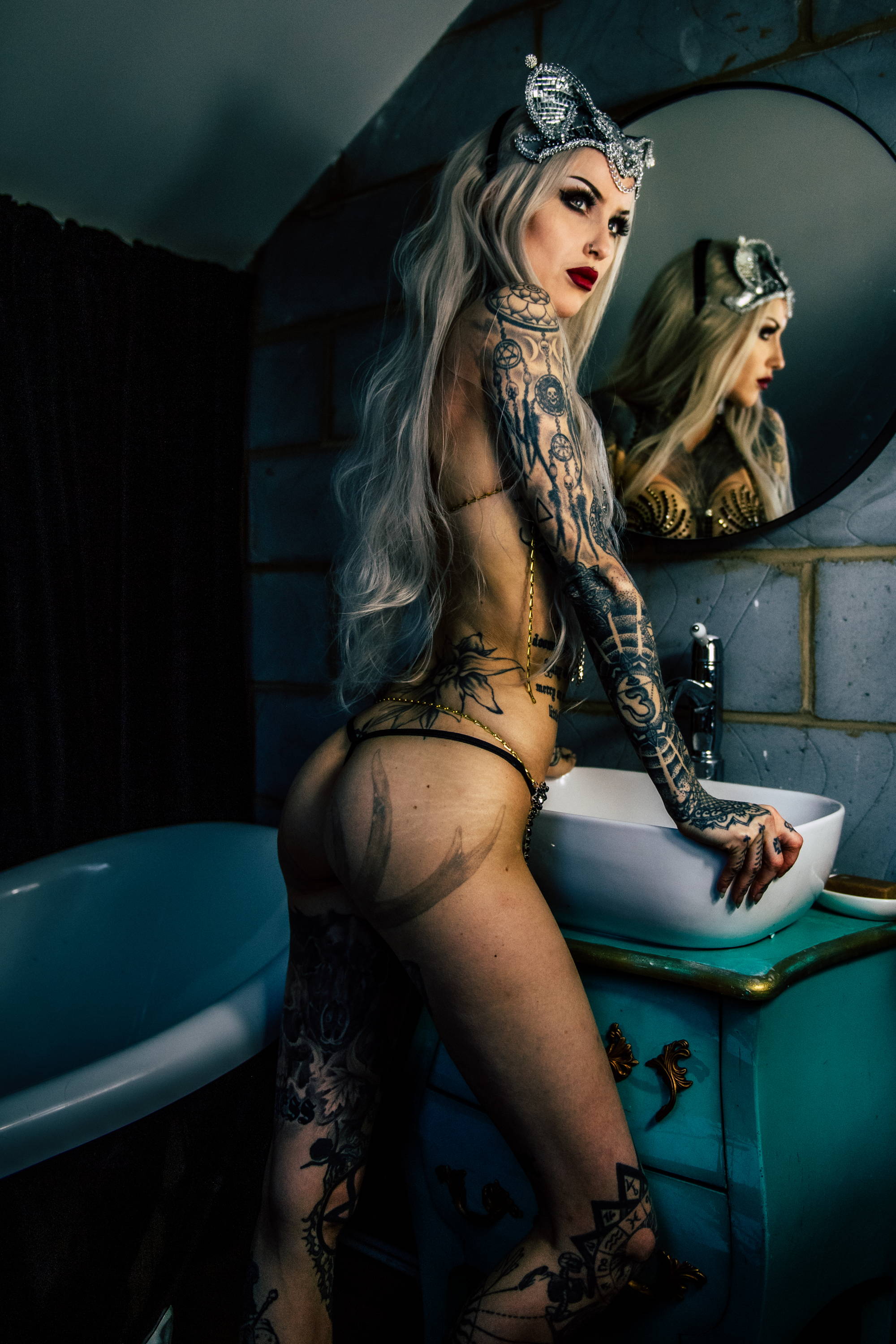 ---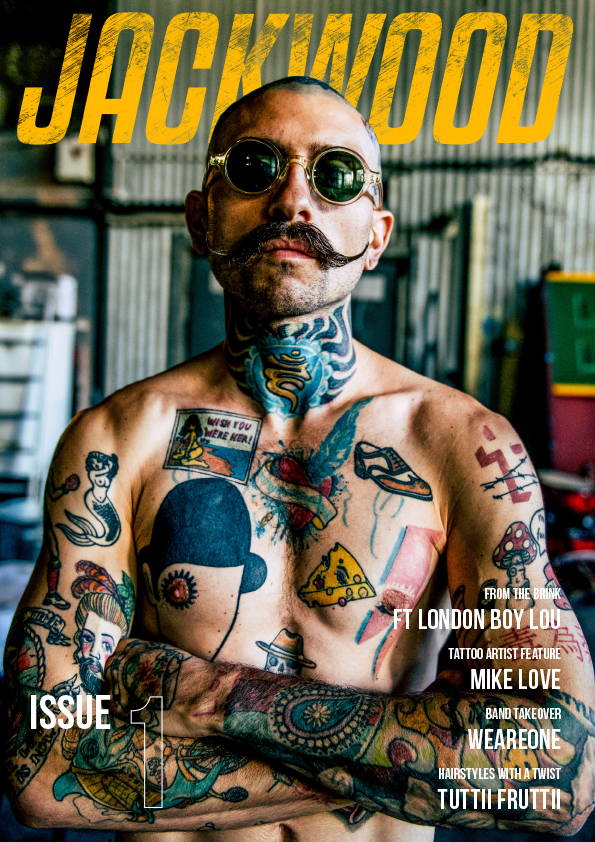 Jackwood magazine is an editorial for the people, by the people. Over the years in our relative industries we have met some amazing people from all walks of life, all of them with unfathomably inspiring stories to tell – and we want Jackwood to be the platform for them to be heard. In each month's edition we will be featuring incredible individuals and the highs and lows they deal with in their respective industries, not to mention features on artists, venues, DJs, bands, clothing brands and much, much more besides….
If you have enjoyed reading this article and want more, you can download Jackwood Magazine for FREE.
---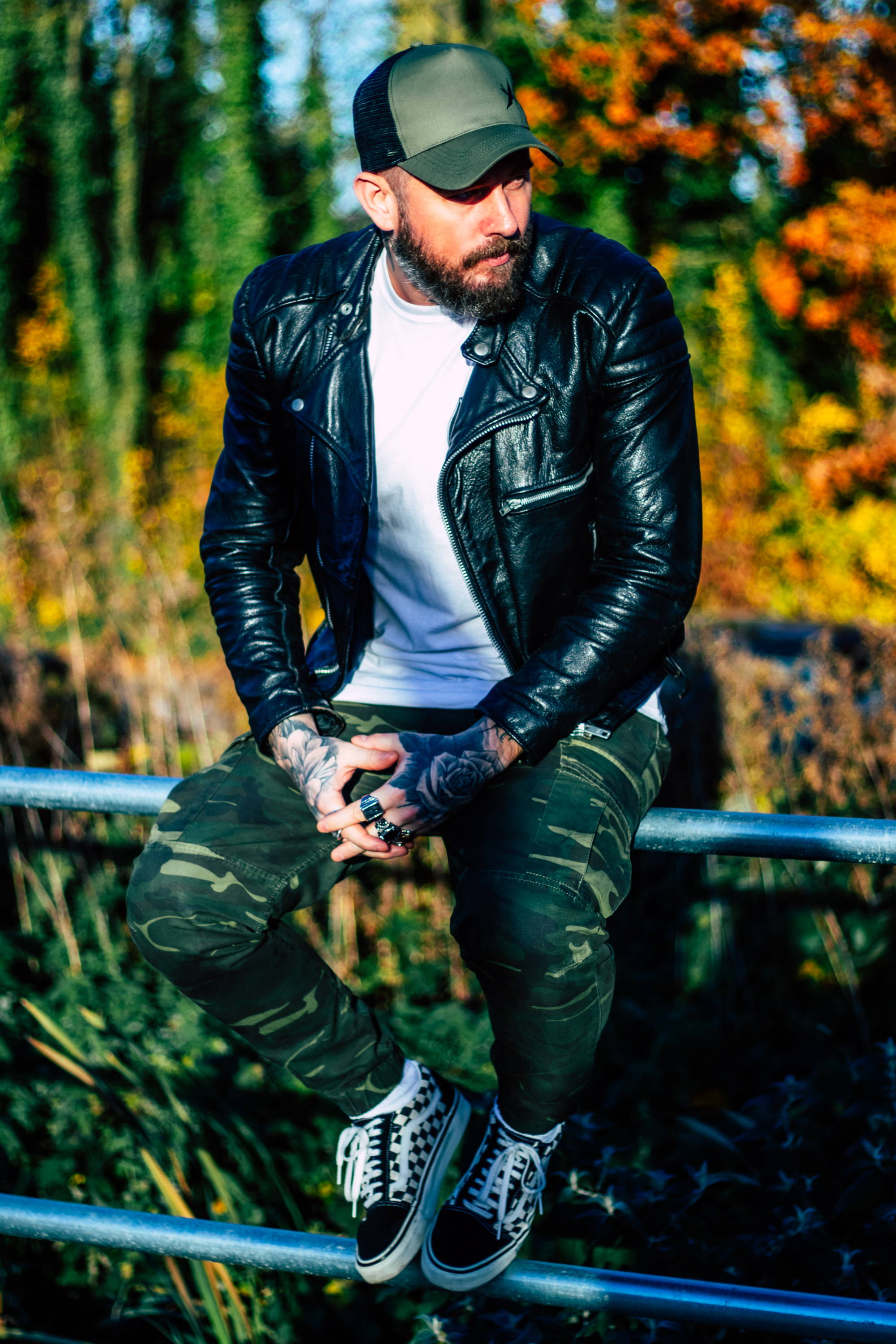 Article by
- Danny Woodstock -
@dannywoodstockphotographer
Q&A WITH HAND POKE TATTOO ARTIST MIKE LOVE