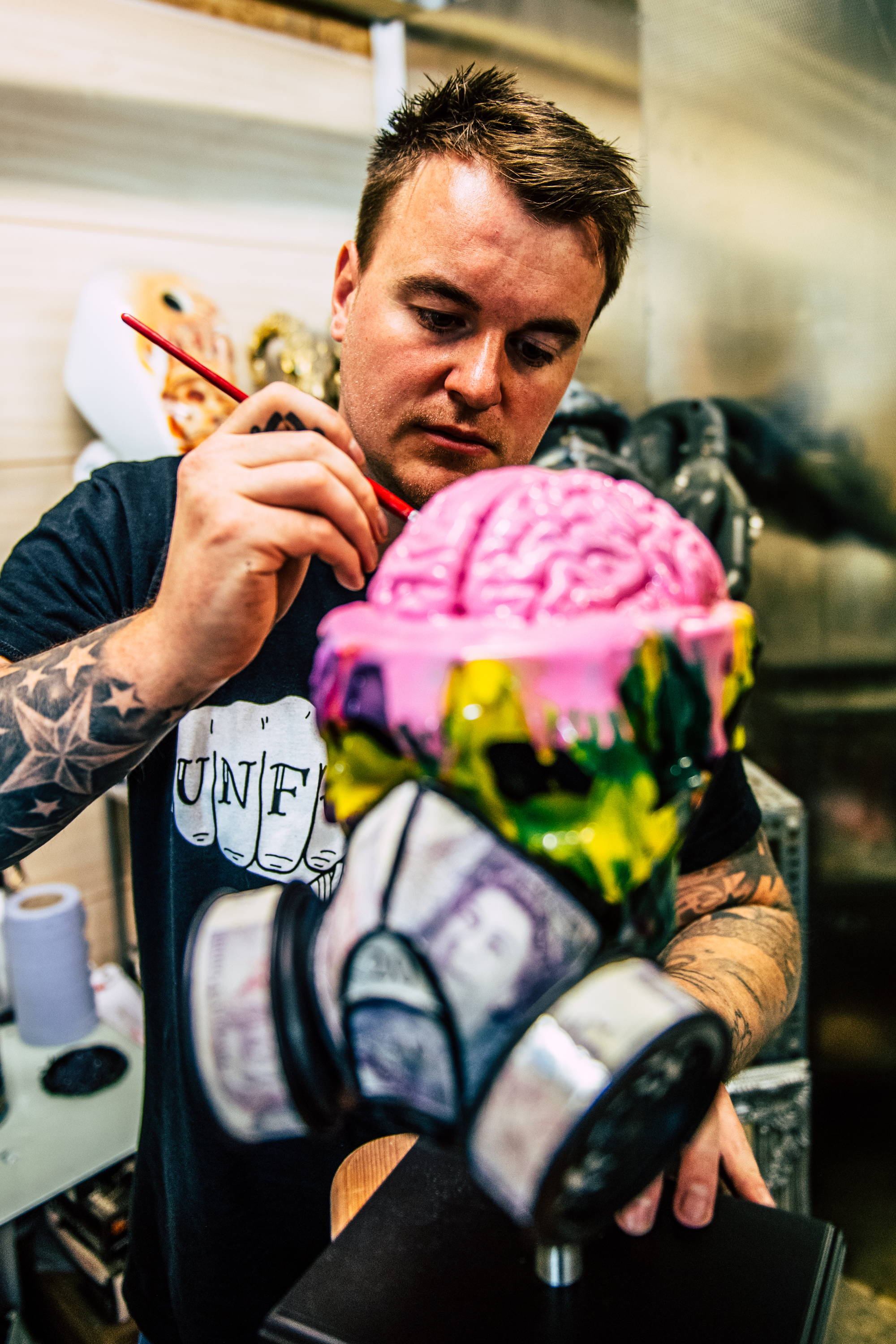 I went and met Rob at his workshop nestled in the back of his Dads garage in Kent. The art he creates in there is simply astonishing.
So Rob what's your background?
I have always been heavily involved in art since school. I get to work on a lot of cool things in my gold plating business, so I'm always busy creatively. When I get spare time I lock myself away and create my own pieces of art, mainly from resin, and usually skulls as I love them.
What's integral to the work of an artist?
I feel creating art means a lot more to me nowadays. Things tend to have a bigger meaning, and being a dark artist I feel spreading awareness and a message in a very original piece is my main goal. If I can help someone feel better by making them connect to my work, then I'm doing a good job.
What is your dream project?
I would love to do a real massive recycling piece. Not sure what, but something which would take a good year to create and just blow minds when it's finished.
What do you dislike about the art world?
It's very hit or miss and extremely hard to break into the industry. You get a lot of knock downs which test your character and make or break you. It's a big world and houses some incredible talents, to get noticed or make something out of it is extremely hard and challenging
What's the best piece of advice you've been given?
I get a lot of motivation from my social media pages. Lots of followers always spur me on and it's nice to have that support. You get days when things just don't work and chasing the dream just becomes draining. Sup- port means a lot to me and the page is growing organically daily.
Professionally what's your goal?
I would love to get my work in galleries. Nothing beats the buzz of seeing your work being displayed amongst some amazing artists. I just need to keep grafting and pushing forward. One day I dream that a big gallery will see my work and connect instantly.
Who are your biggest influences?
I don't tend to follow any particular scene. I follow a lot of tattooists, graffiti artists and airbrush artists. Following weird and wonderful people within the art world keeps me on my toes, even though my biggest rival is myself. I have to beat myself on each original piece. Progression is key for me.
How has your art developed over your career?
I tend to be more precise and faultless now, Art needs to becorrectlydone.Peoplespendalotofmoneyonoriginal pieces of work, it's only right to give them the best of what youdo.Puttingthetimeinandactuallyplanningcreations is something I do a lot more differently now to when I first started. I need to learn to actually sketch my ideas out as I have a tendency to just store thoughts in the brain and process the stages from that.
How do you cultivate a collector base?
Most of my work is showcased via my Facebook page and Insta- gram. Both in which I have been growing organically and staying true to myself and my work. Followers who help share my work mean the world to me and any type of exposure is always a massive help for an aspiring artist. It takes just that one person higher up in the game to see my work, and hopefully one day will unlock a new door to walk through.
Beyond supporting other creatives, what are your pas- sions? what do you wish you had more time for?
I wish I actually had more time away from the everyday business to create some more art. Juggling the main business and art commis- sions is very hard at times. I like to go away for a couple of weeks a year with my fiancé just to escape the world, leave troubles at home and also recharge. Most of my my best creations are thought of when I'm just relaxed and day dreaming.
Tell us something about your personal life past or present that will blow our minds :) ?
I'm actually a bit of a jack of all trades, I have an addictive person- ality so I would say I have done a fair amount of things so far in my life. A lot of the time it's my work that gets me places and gets me to meet some incredible people along the way. I'm extremely lucky. I don't have all what my closest friends have in life but I do have a huge dream of one day being a recognised artist and getting a lot more work into galleries around the UK. I know my dream isn't unre- alistic but I believe in being in the right place at the right time....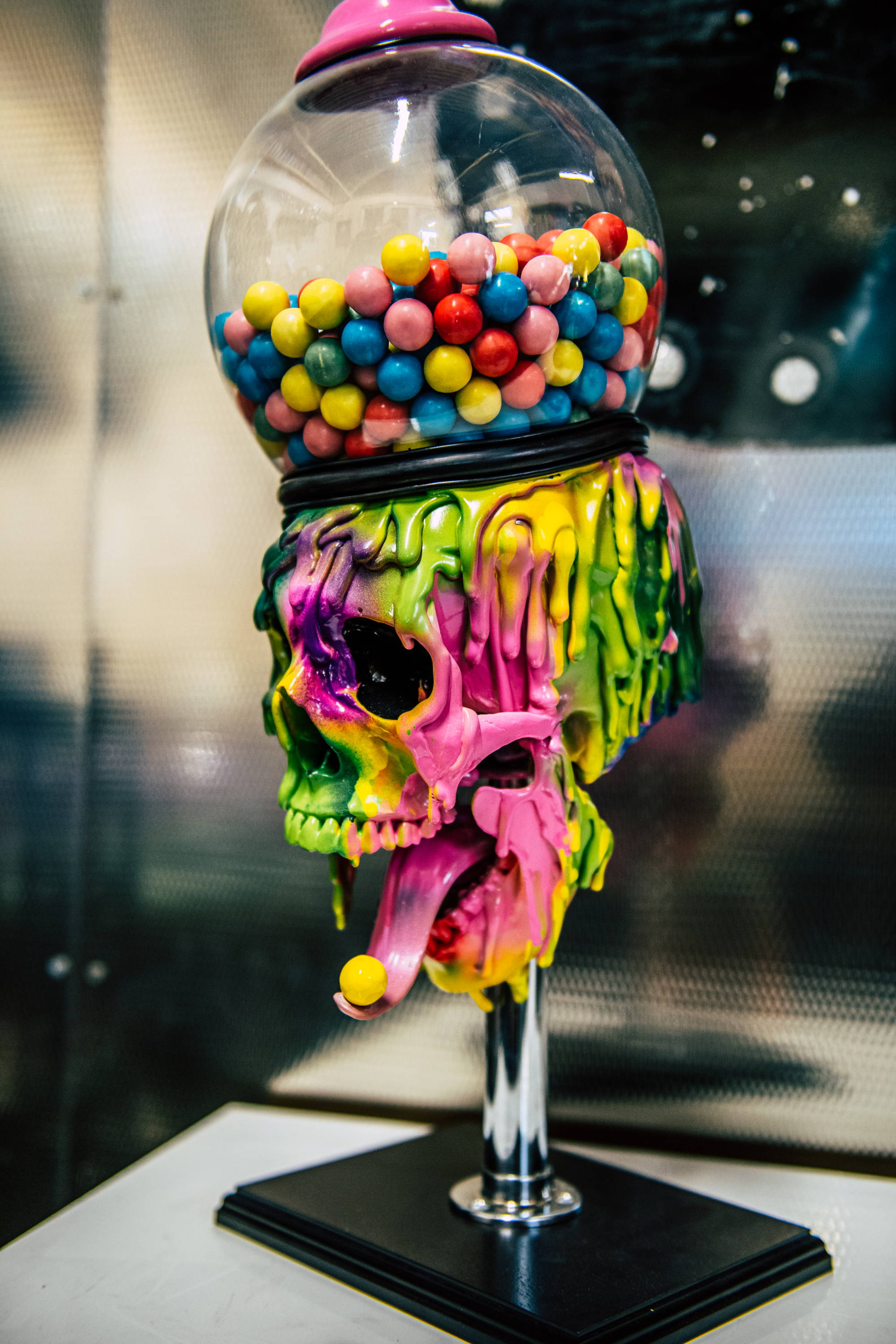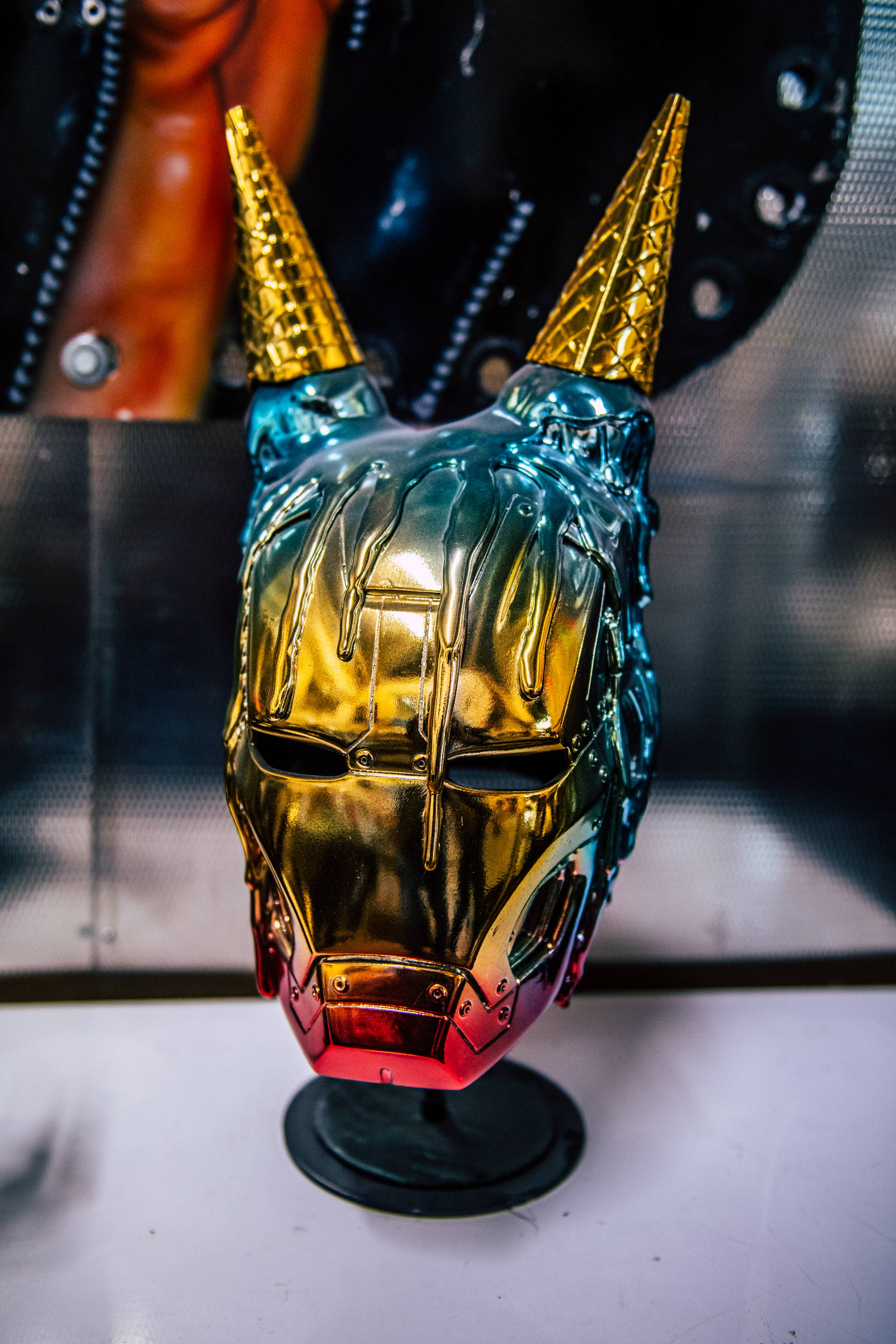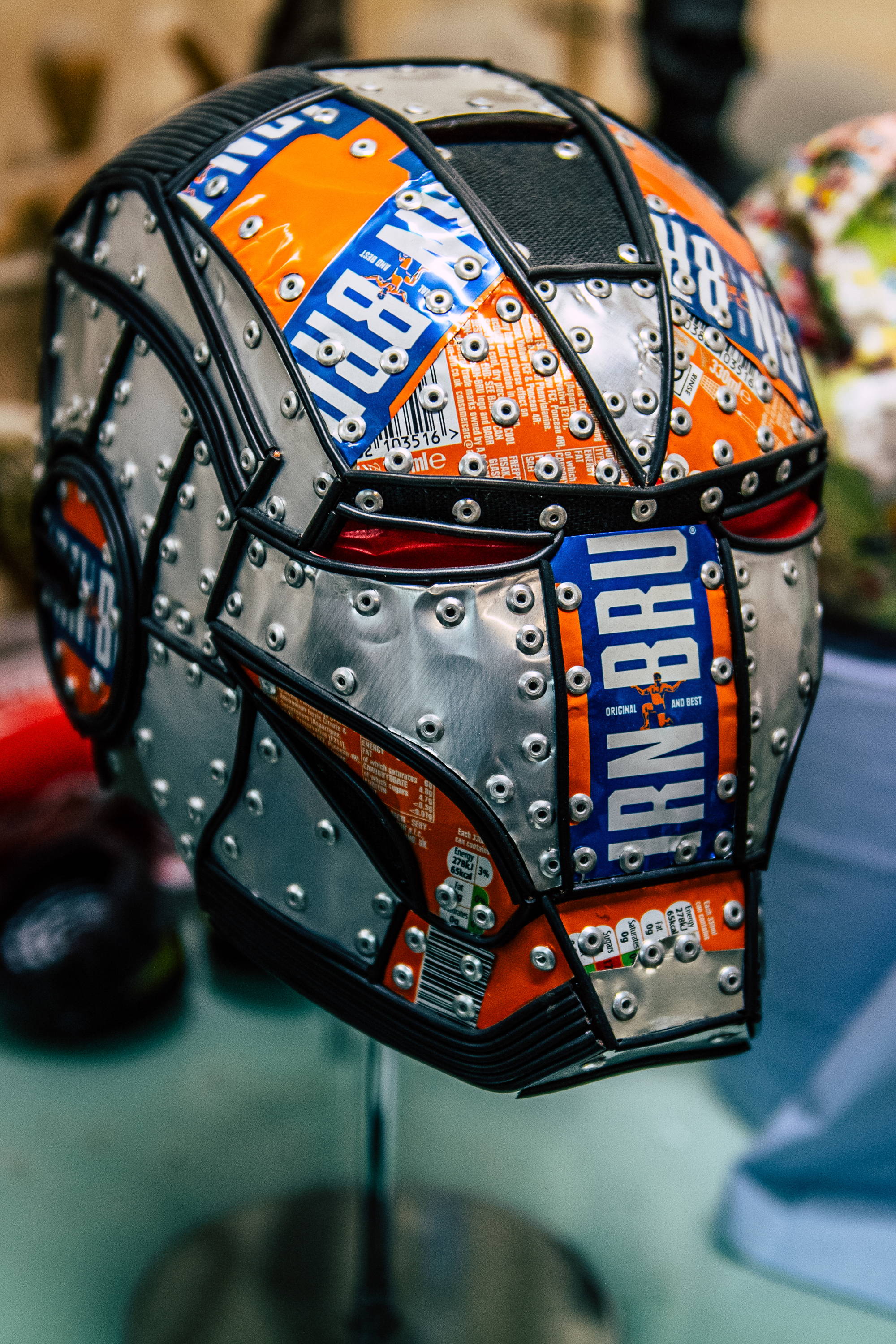 ---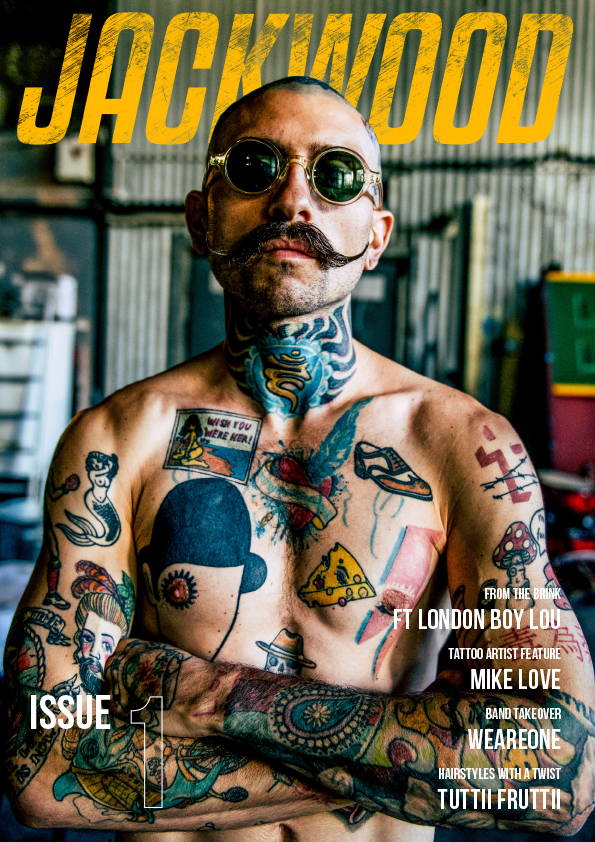 Jackwood magazine is an editorial for the people, by the people. Over the years in our relative industries we have met some amazing people from all walks of life, all of them with unfathomably inspiring stories to tell – and we want Jackwood to be the platform for them to be heard. In each month's edition we will be featuring incredible individuals and the highs and lows they deal with in their respective industries, not to mention features on artists, venues, DJs, bands, clothing brands and much, much more besides….
If you have enjoyed reading this article and want more, you can download Jackwood Magazine for FREE.
---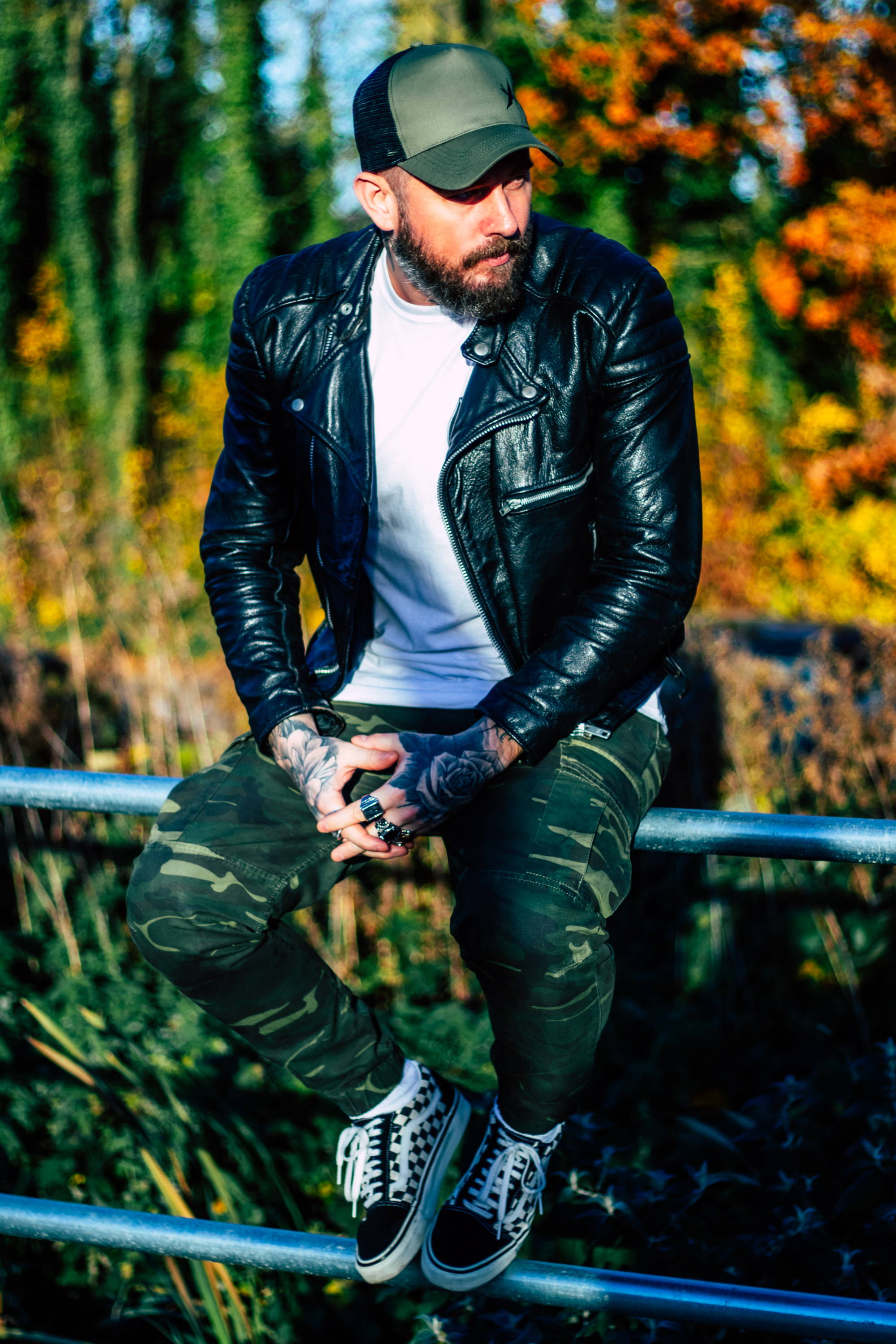 Article by
- Danny Woodstock -
@dannywoodstockphotographer
Q&A WITH HAND POKE TATTOO ARTIST MIKE LOVE