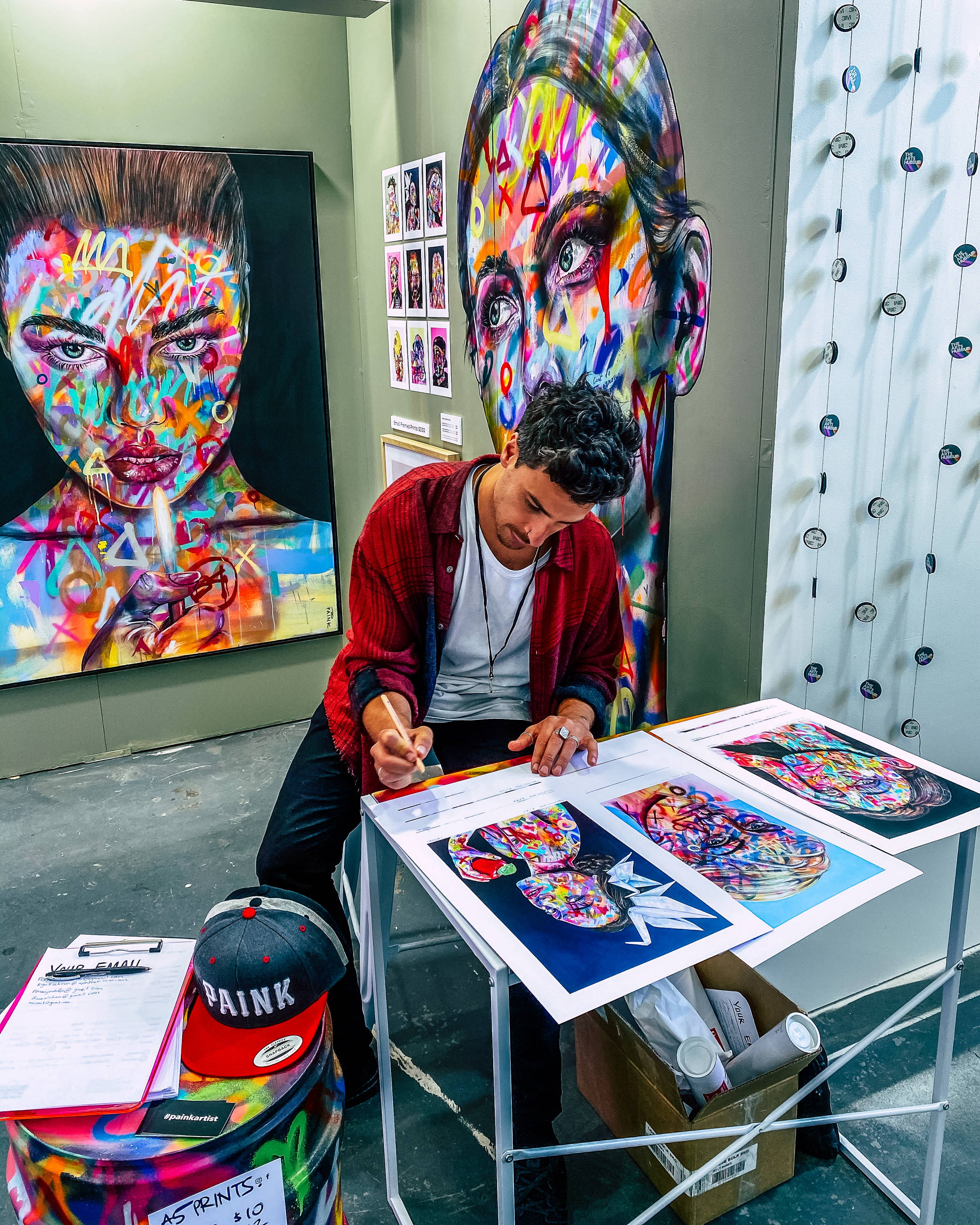 We get an insight into the art scene in Melbourne Australia with creator Monty aka Paink.
SO MONTY WHAT'S YOUR BACKGROUND?
I began my career as a Graphic Designer in Perth, Western Australia 2007, which allowed me to build on my design skills and wet my appetite for creativity. I would say that Graphic Design is a creative outlet, but is not my dream so whilst in Perth I would often paint on the weekends and visit galleries. I decided to move back to Melbourne in 2011 so that I could centre myself in Australia's creative hub. Although I had always painted as a child and studied art, my relocation back to Melbourne is where my journey with art really began to take off. A few years after moving back to Melbourne I decided to launch my own graphic design business, which has absorbed a lot of my attention but I have managed to run solo exhibitions and sell artwork simultaneously.
WHAT'S THE ART SCENE LIKE IN AUS- TRALIA, WHERE DO YOU PLACE IT?
I believe Melbourne is the creative hub of Aus- tralia. Culture, diversity and atmosphere
HOW DID YOU DEVELOP YOUR STYLE?
My style evolved, with my earlier pieces large- ly monochrome and one dimensional. As my connection with colour grew, I was able to expand on not only the detail in my art but also the diversity of application.
HOW DO YOU CHOOSE YOUR SUBJECTS?
I am quite fortunate that most of my work is based but I am fascinated with the shapes and angles of the face. I love painting female Beauty, eyes lips and face.
WHO OR WHAT ARE YOUR INFLUENCES.
My style is mainly influenced from my love of colour and street art. I believe music (mainly hip hop) hugely influences my work. I am not yet ready to change the genre of music whilst I paint just yet, but I'm sure my work could look very different with other genres of music.
SOME OF YOUR ART INVOLVES ICONS IN POPULAR CULTURE, HAVE YOU EVER HAD ANY FEEDBACK FROM THEM?
Yes, very little at this stage as my main focus is making the client happy.
HOW DO YOU NAVIGATE THE ART WORLD?
I love spending time with the local artists and visiting art shows/galleries. I feel most inspired when I surround myself with creative people. Its about forming strong relationships within the community in order to help support each other.
EXPLAIN YOUR ART IN ONE WORD!
My dreams are constantly evolving but cur- rently, my dream is to occupy a studio/gallery with shop front access to showcase my work. I'd love to one day run workshops and continue to inspire.
IS THERE A PIECE THAT YOUR'E MOST PROUD OF AND WHY?
I would say at this point in time it would have be my Steve jobs piece. I love to keep people intrigued and to entice them to look deeper into the piece beyond its surface. Hidden within the layers of the piece are actual apple manuals from all the products I have purchased over the years.
IS THERE AN ELEMENT OF THE PROCESS YOU LIKE THE MOST?
Painting the eyes would have to be my fa- vourite part of the process. I know at this stage if I am onto a keeper.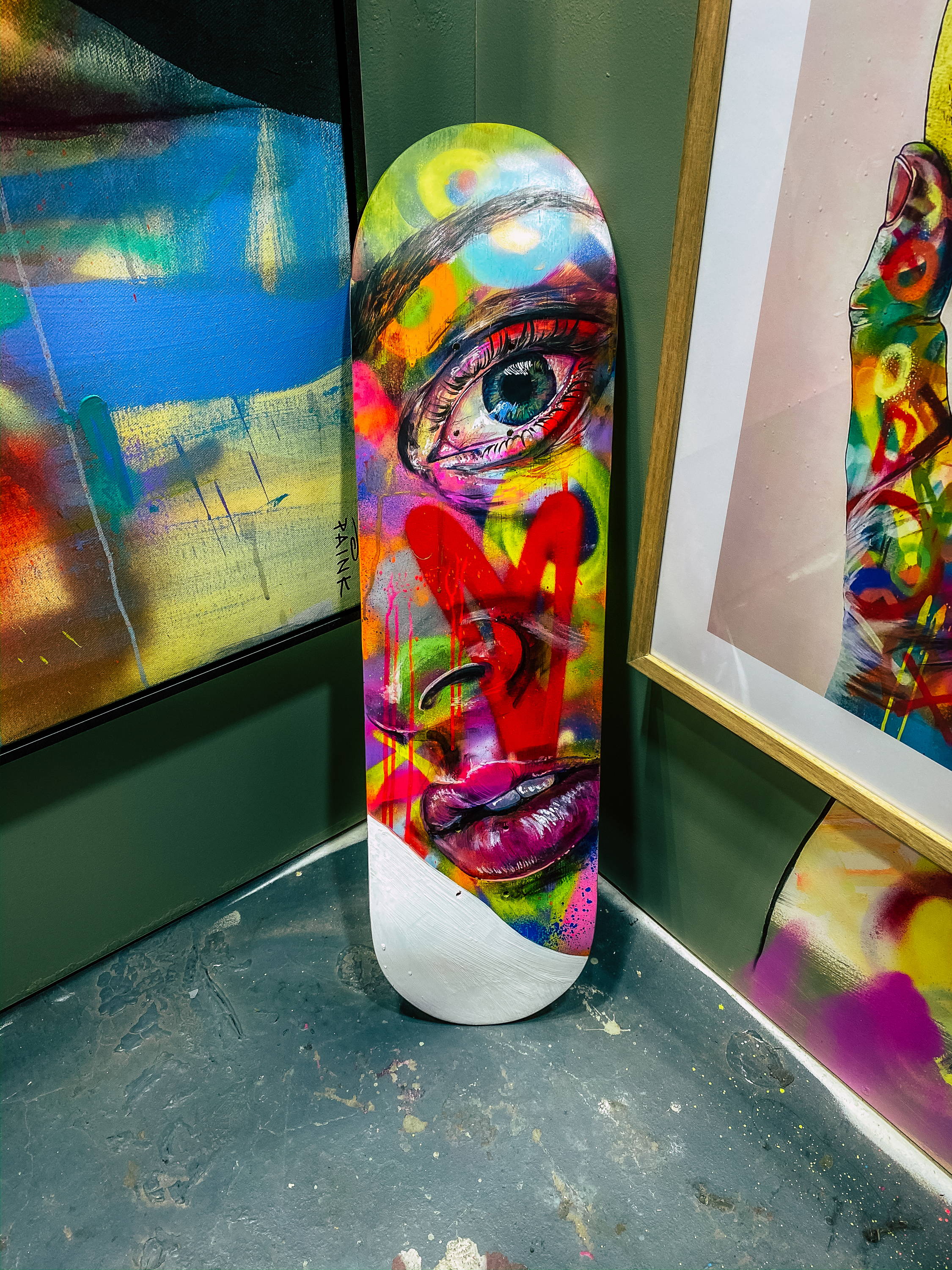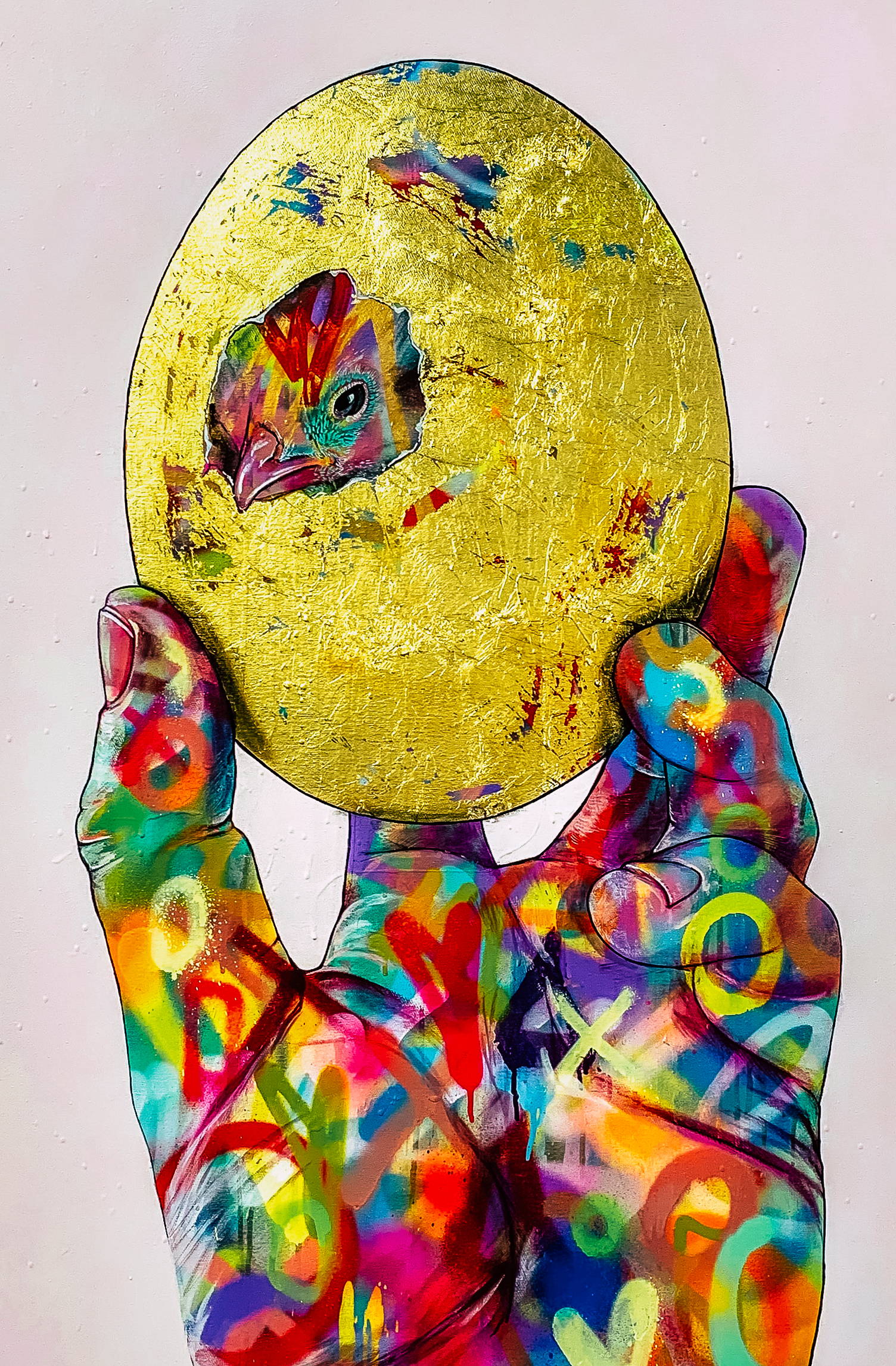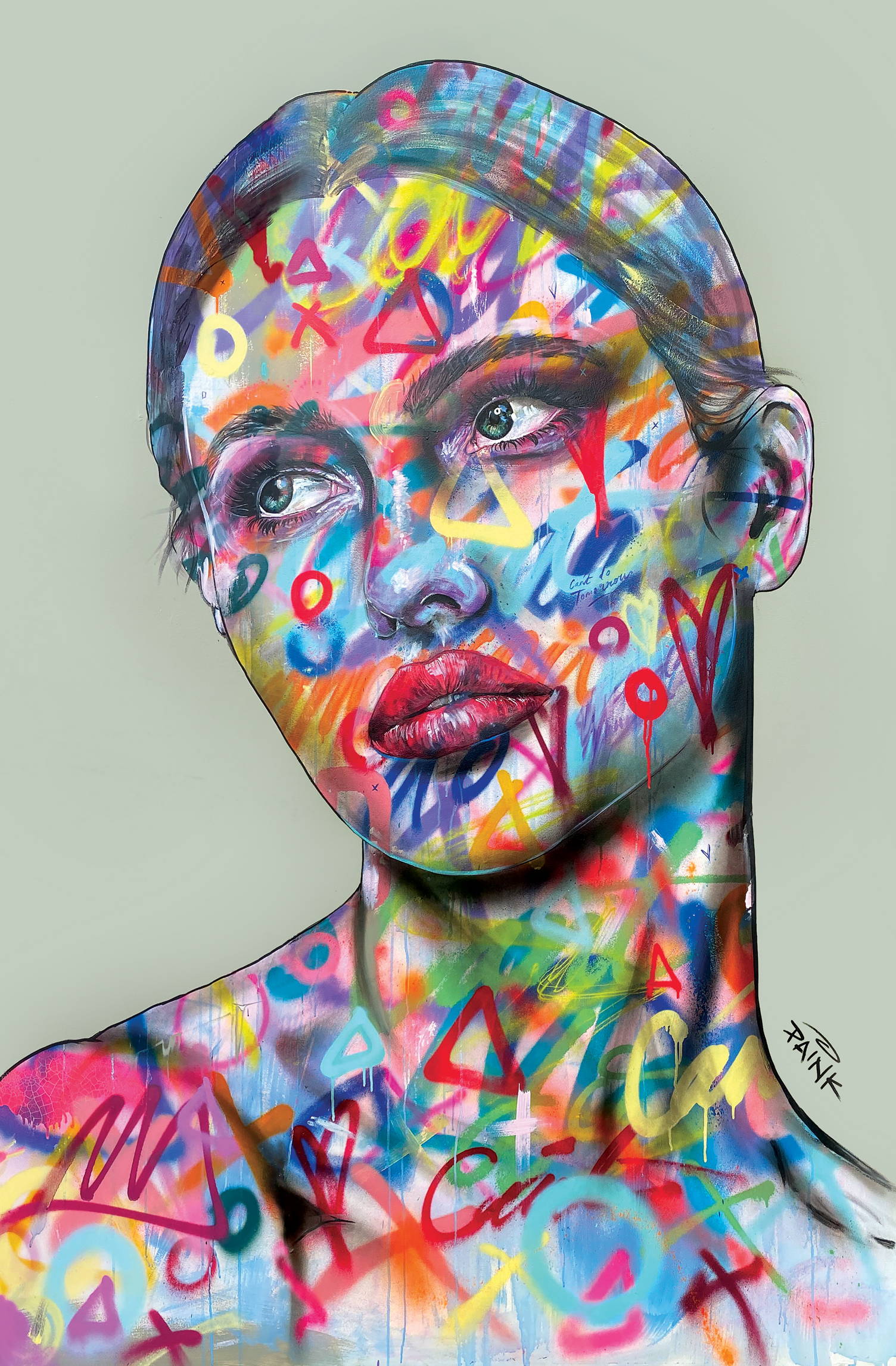 ---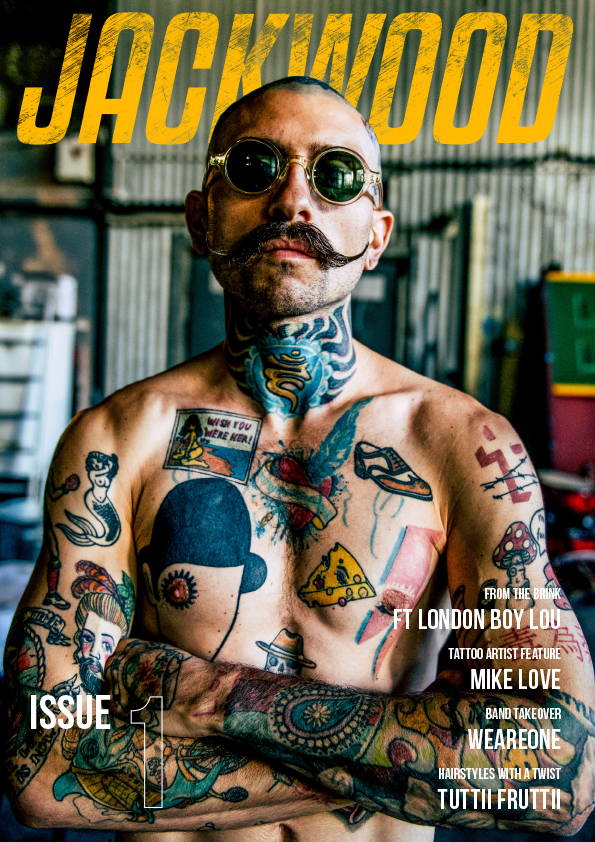 Jackwood magazine is an editorial for the people, by the people. Over the years in our relative industries we have met some amazing people from all walks of life, all of them with unfathomably inspiring stories to tell – and we want Jackwood to be the platform for them to be heard. In each month's edition we will be featuring incredible individuals and the highs and lows they deal with in their respective industries, not to mention features on artists, venues, DJs, bands, clothing brands and much, much more besides….
If you have enjoyed reading this article and want more, you can download Jackwood Magazine for FREE.
---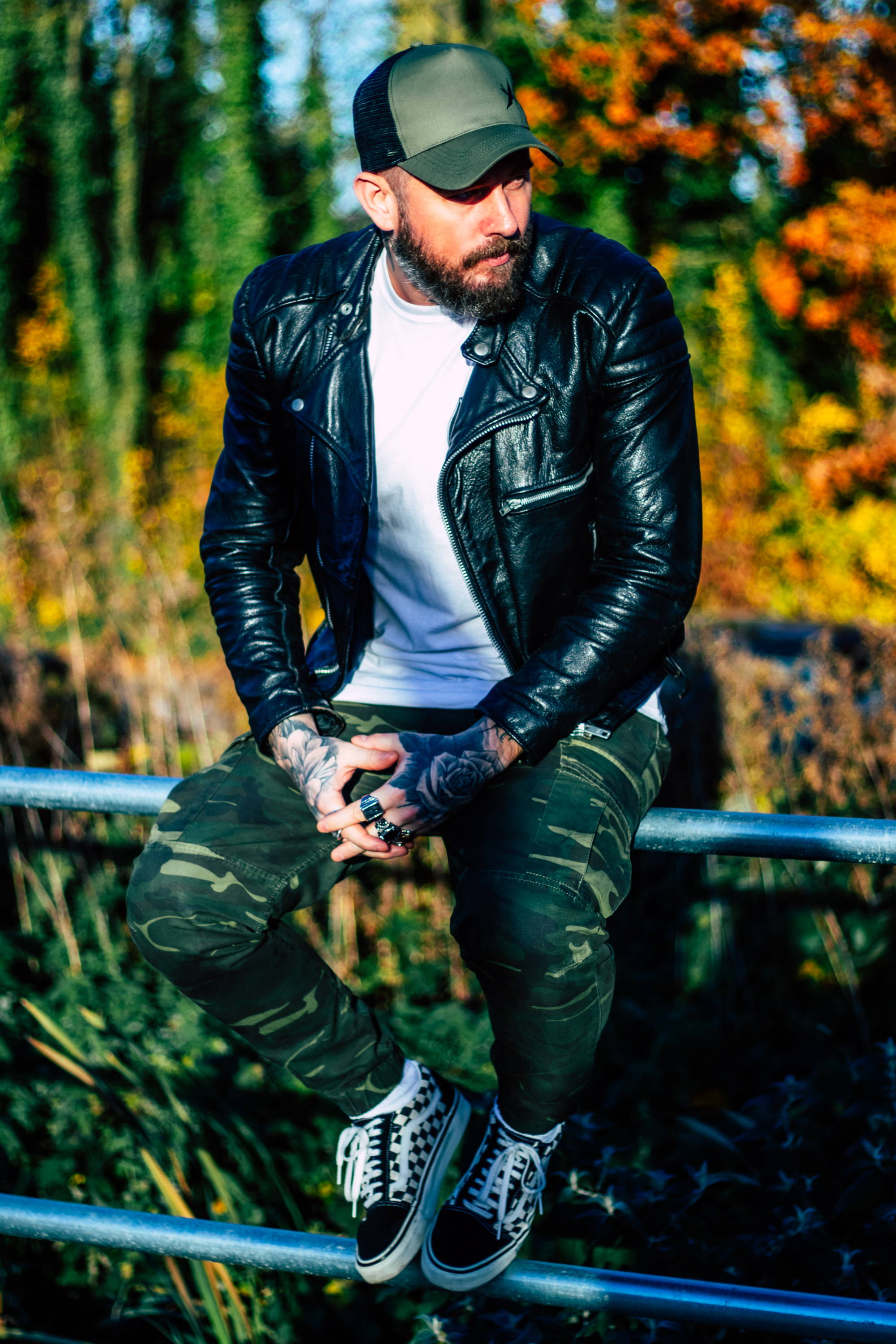 Article by
- Danny Woodstock -
@dannywoodstockphotographer
Q&A WITH HAND POKE TATTOO ARTIST MIKE LOVE