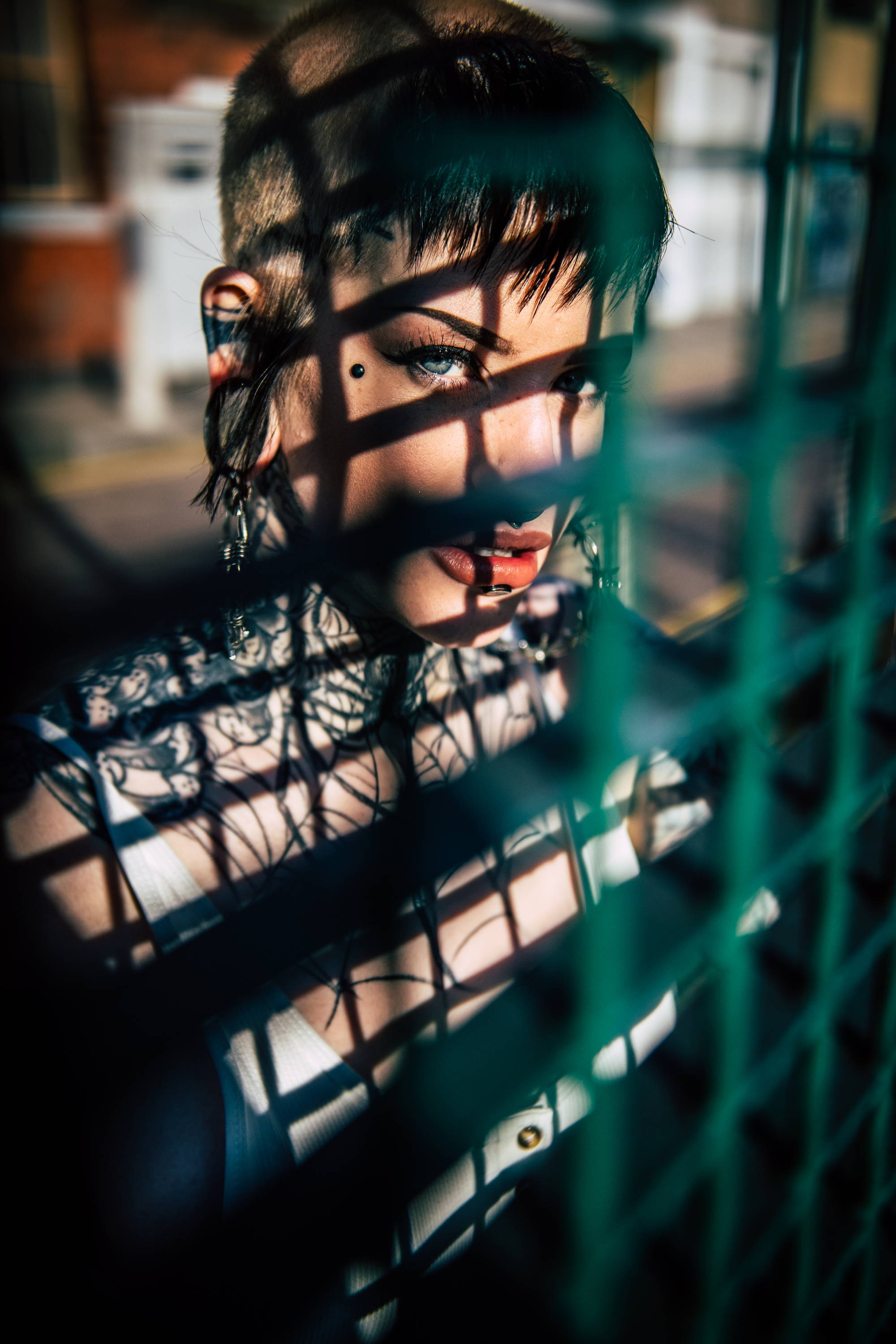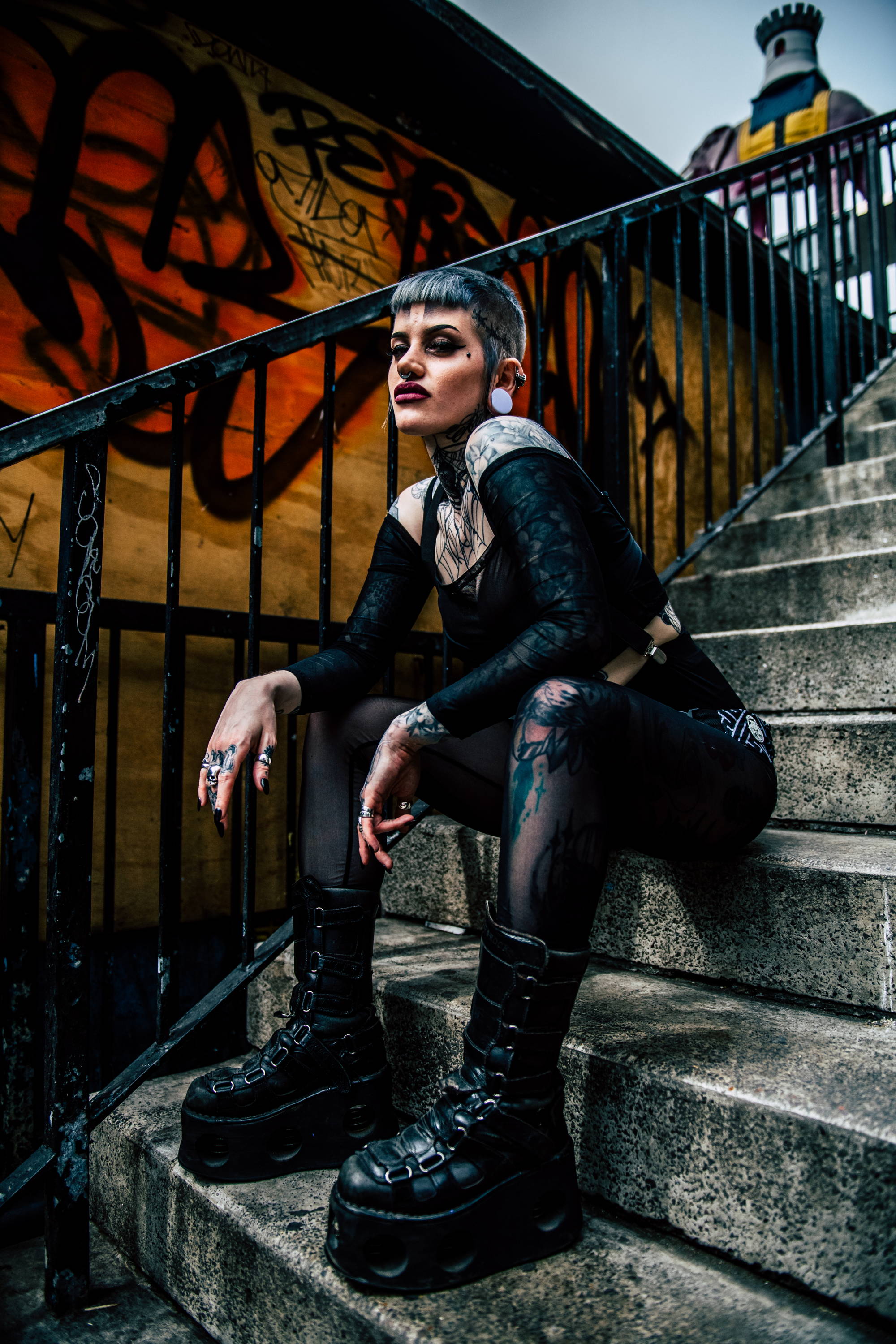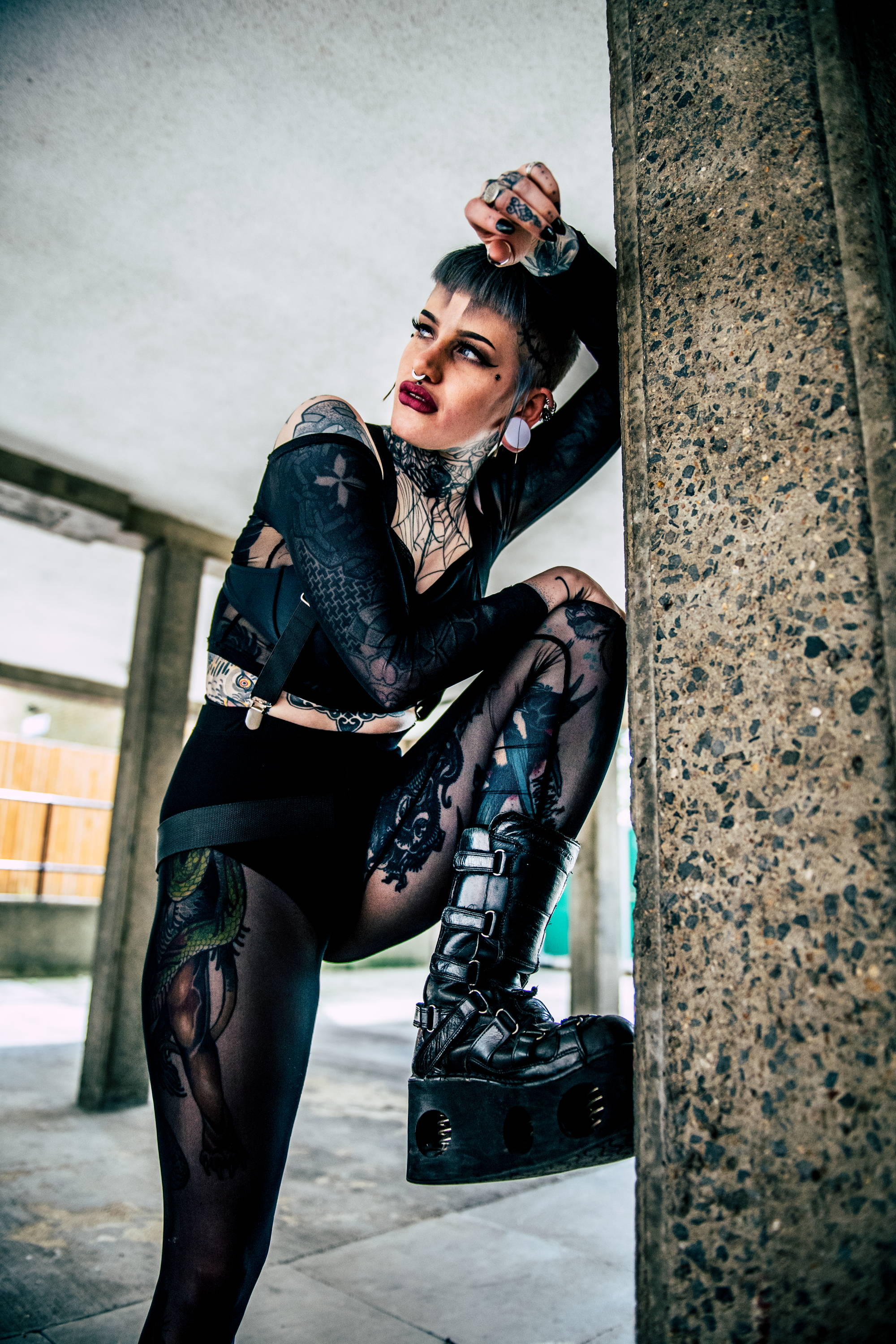 How has your style evolved over the years? Who are the artists that you look to for inspiration?
When you discover your first tattoo, when you decide you want to delve into that artistic world - tattoo art is the only art that takes over your life for awhile. Specific tattoo styles and the artists that push that. Chris Garver, Japanese for example or eckle, neotraditional. These people formed my early understanding of tattoo inspiration. These days I take a step away from that and look to classic motif designers like William Morris for a broader circle of inspiration.
Why do you think people are enamored with tattoo art? Specifically with the popularity of social media, tattooed models have become increasingly popular. Why do you think this is? What is the attraction? Deep human need to change everything around us, including our own skin, or just a love of beauty?
I actually don't think it's the art or beauty that has solely jumpstarted the popularity. But rather the need for us to gain control back over our lives. We are monitored and ushered into boxes in so many ways in modern times. The only way we can feel in control now is to curate and polish portfolios of our lives on social media. To own our bodies with tattoos representing our tastes and history. We are desperate to not be bland. Be mundane or boring and definitely don't want to blend into the machinery of modern living, at least I don't want too that is.
In your opinion what makes a great artist and what advice do you have for beginners trying to get a foothold in such an over-saturated, fast paced industry?
When I first started my first boss told me to get as good as possible at every style. That stuck with me. The beginners I saw come after me (art school students etc) fanned the fires of niche and crazier sub genres of styles and have done super well. As we hit saturation starters can go 1 of 2 ways. Go weird and grab attention but possibly be short lived. Or play the long game and learn how to do everything and become recession proof.
Dead or alive who would you love to tattoo and why?
That's a curveball, I love the customers I have right now! My favourite thing to tattoo is unusual animals though so if I could have David Attenborough in my chair for a tattoo and story time that would be amazing.
Beyond tattoos and supporting other creatives, what are your passions? What do you do on vacation or your days off? What do you wish you had more time for?
90% of the friends I have-I've made through tattooing so the precious time off I take usually ends up being spent in my friends studios, at tattoo conventions and travelling to get tattooed! I guess that maybe makes me obsessed but a lot of tattooers are like that--it's all consuming. I try to get to music festivals and fetish parties a lot though. Sex, music and art tick all my boxes.
 Any projects, events, or collabs coming up in 2019 that you'd like to share?
I've worked some tattoo shows already this year in Scotland and the UK. I'll probably be working back in Germany before the end of the year too. I recently did a painting for the Tarot collection hosted by Holly Astral at Gravity tattoo, a huge collection of individual tarot cards in aid of Hula animal charity.
What did you want to be when you were growing up?
Well initially I think I wanted to be a cat but my whiskers never quite came in. So I settled on graphic design later on. Years of drawing my fave Disney characters started me off. I ended up working on website design in the end. But that only lasted until I discovered tattooing.
What is the best piece of advice you have ever received? What is the worst?
Best Advise probably that Arnica cream is great for reducing bruises! Worst advise was being told to download tinder.
Tell us something about your personal life past or present that will blow our minds.
When I was 10 I joined a youth circus doing tricks. We travelled down the country and ended up at the millennium dome! I don't think I remember how to juggle these days but I can smoke a cigarette through my lip piercing!
Tell us how you got into tattooing and and what hopes do you have for the future?
I was at college studying media, business and psychology. University wasn't the route for me so I drew tattoos for friends and worked part time jobs until I landed an apprenticeship. I've already hit most of my life goals. I've got more travelling to do and I'd eventually love a dog in my life. It's all sexy bucket list stuff left now and meeting people along the way!
My parents have always been parrots for the phrase 'not under my roof' so much so it was a major catastrophe the day I came home with magnetic earrings in my ears and my dad found out. I couldn't start doing the things I wanted with my body until I'd left home. With the exception of my sleeves, almost all my tattoos and modifications were done in secret. To this day they don't know half the shit I've had done. I couldn't post photos of my suspensions, piercings or any scalpel work I've had done. I still keep them secret from family. I love them and want to keep the peace. But if they had to hear about cutting my tongue in half, removing sections of my lips, ears, hanging from hooks or tattooing my own face while I was drunk-; Christmas dinners would be very different. I need to know how far I can push my body and what torture it can endure mentally and physically, but the people that love me would rather I stayed in a little box.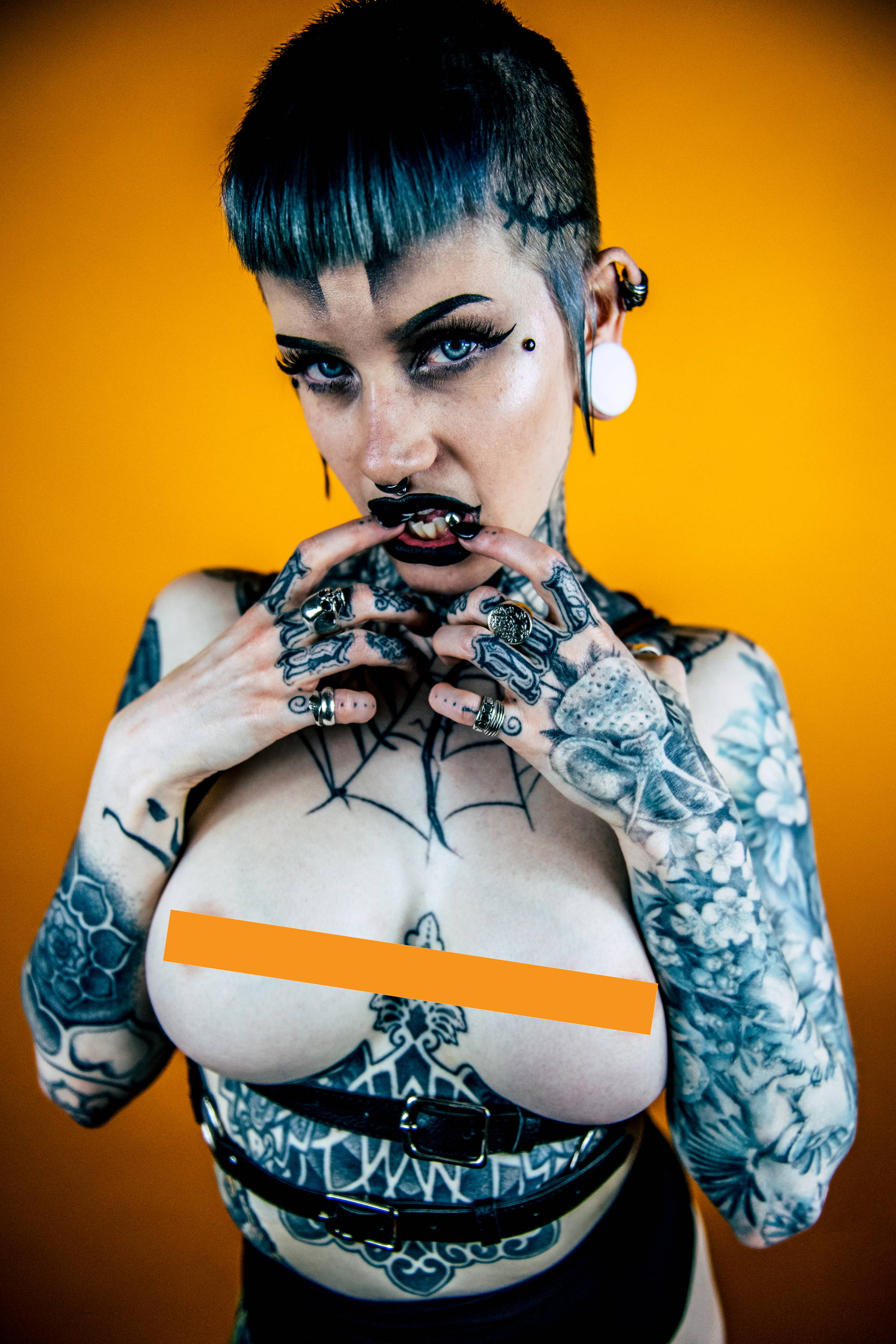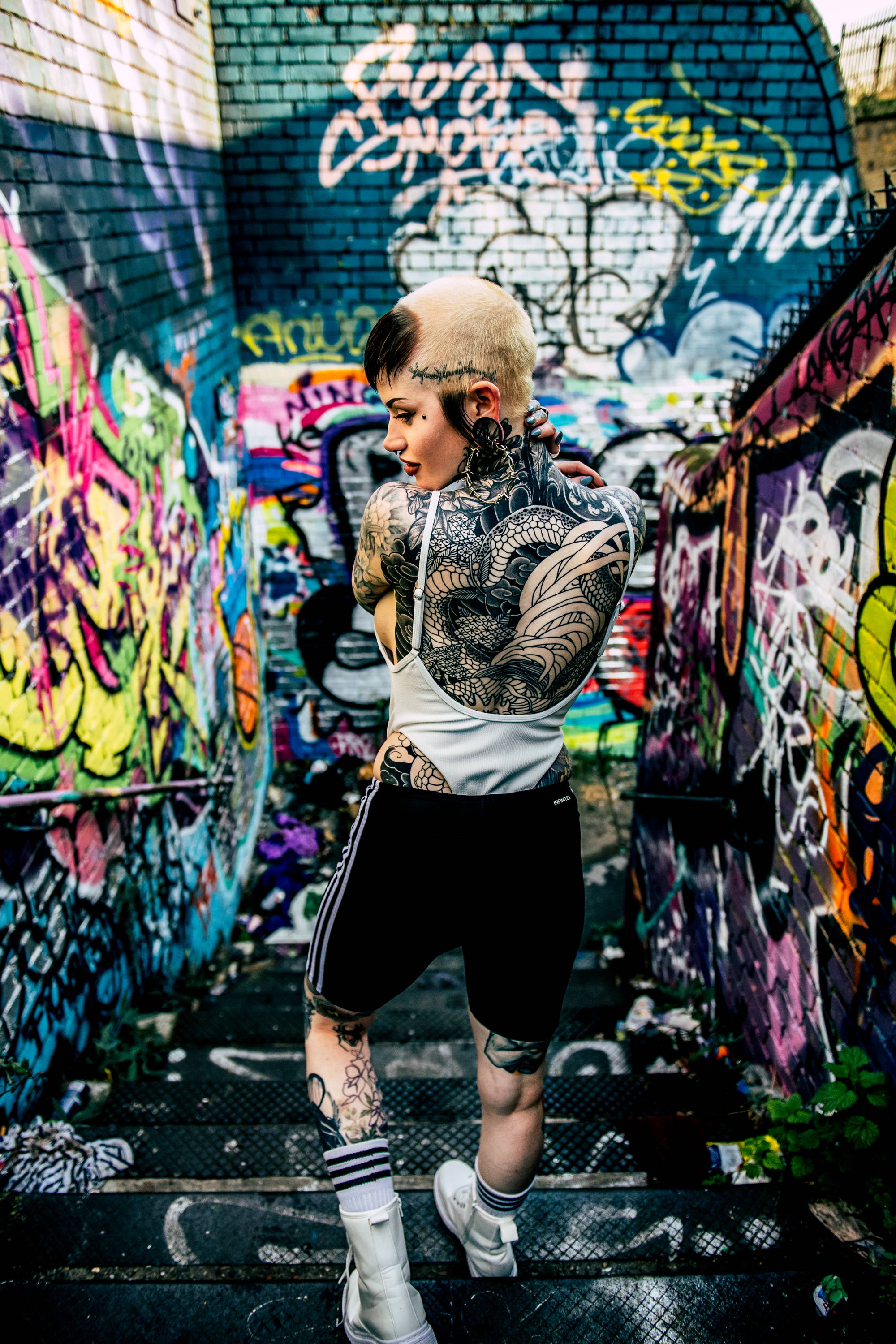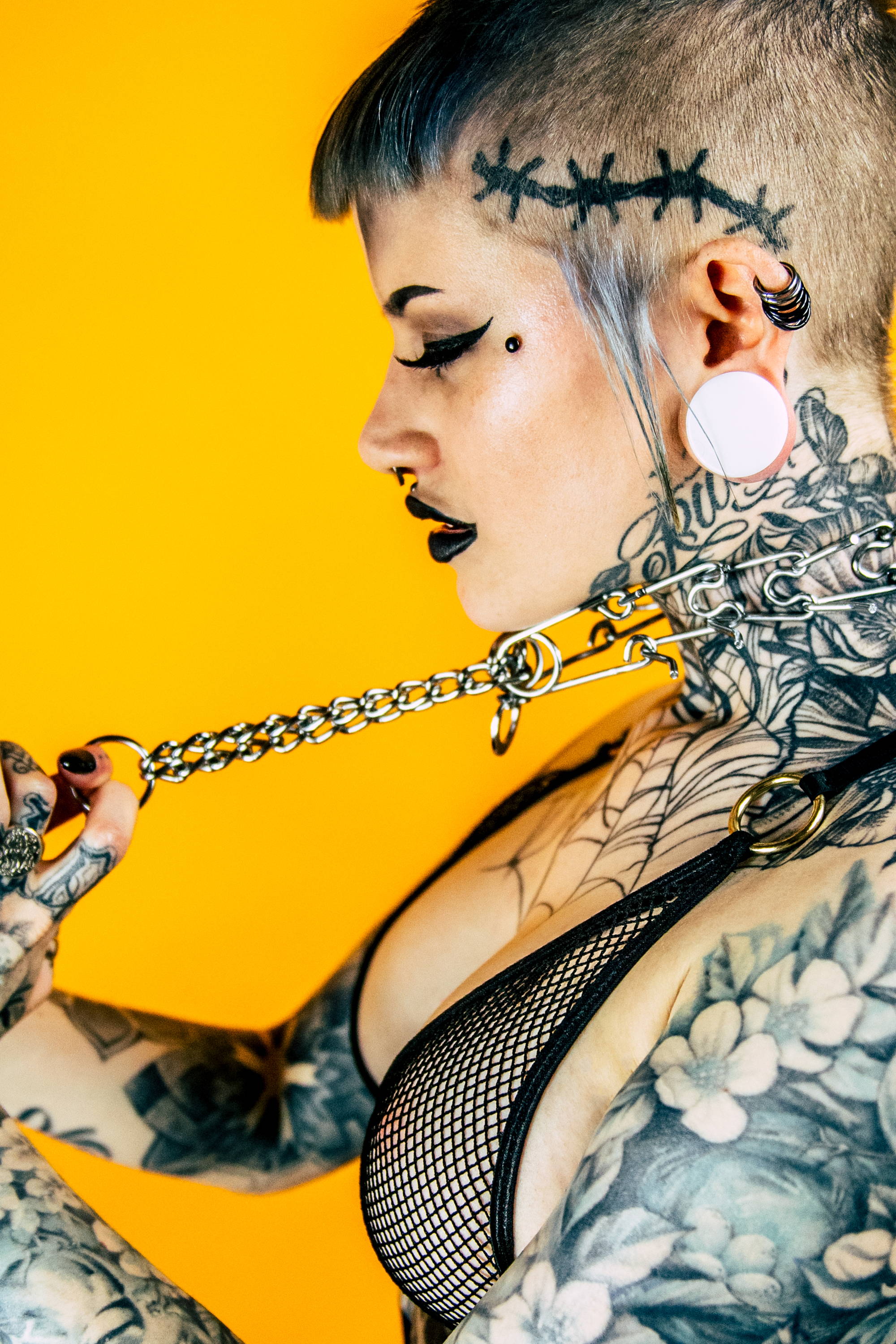 ---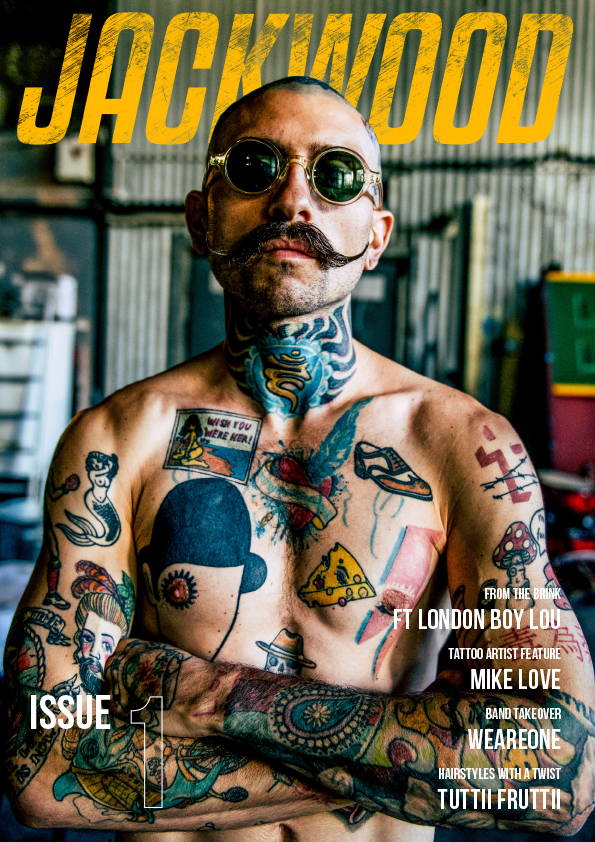 Jackwood magazine is an editorial for the people, by the people. Over the years in our relative industries we have met some amazing people from all walks of life, all of them with unfathomably inspiring stories to tell – and we want Jackwood to be the platform for them to be heard. In each month's edition we will be featuring incredible individuals and the highs and lows they deal with in their respective industries, not to mention features on artists, venues, DJs, bands, clothing brands and much, much more besides….
If you have enjoyed reading this article and want more, you can download Jackwood Magazine for FREE.
---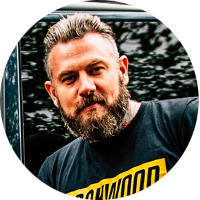 Article by
- Danny Woodstock -
@dannywoodstockphotographer
Q&A WITH HAND POKE TATTOO ARTIST MIKE LOVE