CITY OF LONDON DISTILLERY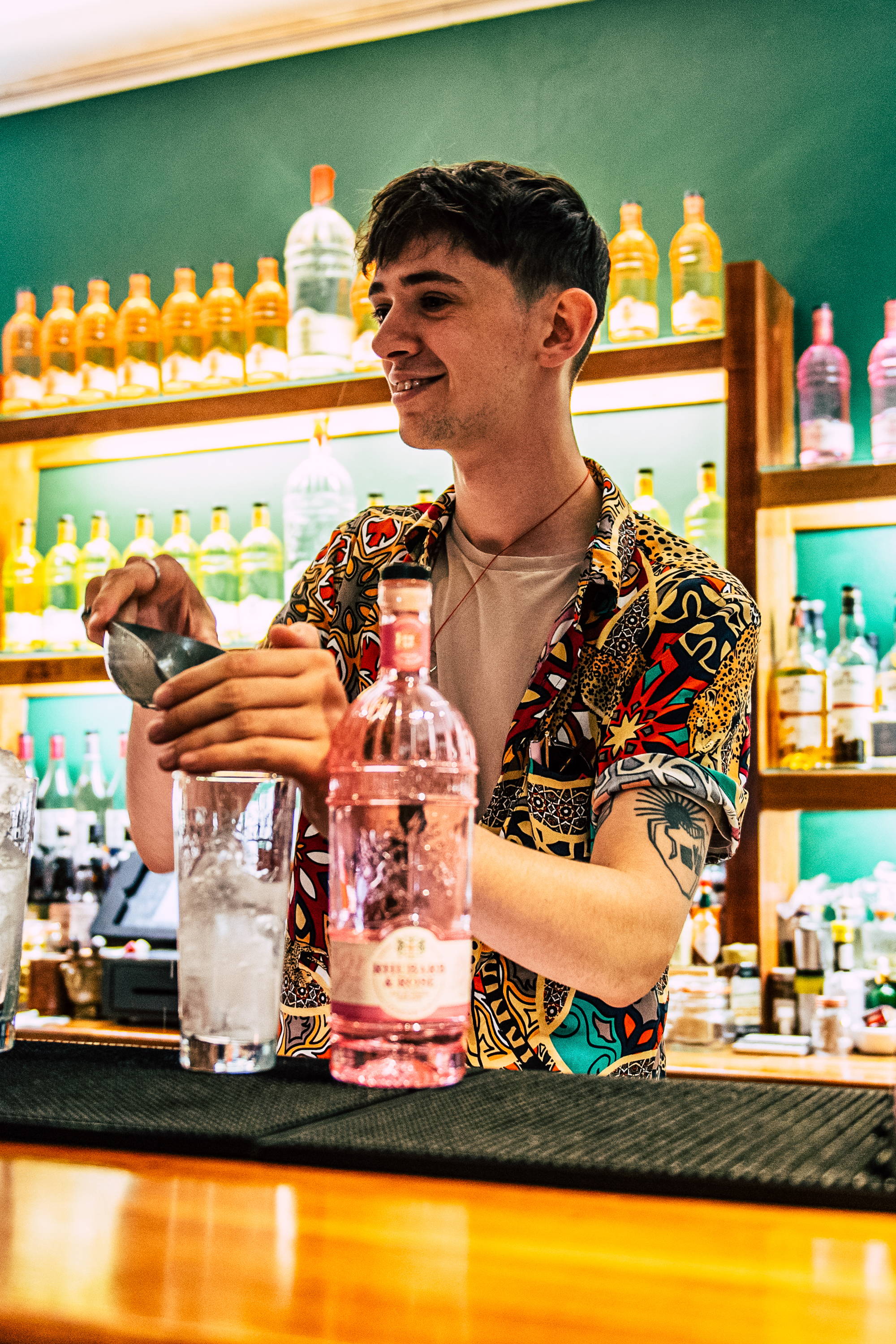 Upon our arrival we met Joe the head honcho at the City Of London Distillery and we him about the history of the venue and where he see's the industry heading.
So Joe tell us about the history of The City of London Distillery?
Launched in December 2012 by Jonathon Clark, City of London Distillery was the first distillery to open within the Square Mile for nearly 200 years and remains the only distillery within the City of London today.
In 2012 the distillery began producing gin on a pair of 200 litre copper pot stills named Jennifer and Claris- sa, after 'The Two Fat Ladies' on the BBC food show. In 2016 an additional, larger 500 litre pot still joined the original two as demand and production grew. This larger still was launched on the Queen's 90th birthday and named Elizabeth accordingly.
The goal from the beginning at The City of London Distillery was to maintain the history and heritage of London's gin production while incorporating more contemporary ideas.
Since then, we've created an eclectic range with everything from the City of London Distillery Authen- tic Dry Gin, which is a clean and characterful classic, and the City of London Distillery Old Tom Gin, which is an authentic Old Tom, to City of London Distillery Murcian Orange Gin which is a wonderfully British spirit that bursts with notes of orange marmalade and spice.
Why do you think gin has become so popular, making it the no1 spirit drunk in the UK?
Gin definitely went through a period of unpopularity but it's great to see it thriving now as it is such a versatile and exciting drink.
As people started to realise how different gins can be, and how much scope there is to play with flavour and styles, they became a little more interested in the category. When smaller craft distilleries started to make new and exciting products, this further fuelled its popularity.
What experience will people get by visiting the distillery and bar?
We offer a lot of exciting and immersive experiences at the distillery, right in the very heart of London.
Our tours and tastings cover the rich history of gin, enable people to explore the distillery, and most importantly sam- ple our gins, which helps them to understand our different styles.
We also offer sessions whereby people come in and blend their own botanicals and distil them in small scale copper pot stills. This is super exciting and a real stand out activity - visitors have a completely unique opportunity to make gin from scratch using the exact same botanicals and alcohol that goes into our gins. They are getting a real taste of the craft.
In addition, we have a bar overlooking our stills which makes for beautiful viewing. You can enjoy amazing cock- tails, gin, beer and wine from Monday-Saturday in a really unique setting.
Do you have any events or collabo- rations that you are excited about in 2019/20?
We hosted London Cocktail Week in Oc- tober and had some really fun stuff going on The distillery had sessions teaching people the art of botanical drawing using classic gin ingredients. Of course, those who booked tickets could also enjoy what they captured on paper in real life with a series of specially created drinks on offer while they drew.
Those that attended the class were some of the very first people to see the dis- tillery after a complete refurbishment, which the entire team were really excited to unveil. You can expect to see lots of new and brilliant events in the months to come as we show off the space.
Into the new year, we'll also be offering new menus in the bar, lots of incredible masterclasses at the distillery...and of course gin!
The art of gin making has essentially stayed the same over the centuries I presume? But how do you think it has evolved to cater to today's pallet?
While the basis for making gin has remained the same for a long time, it has advanced a lot and people are always experimenting with new ways to showcase exciting flavours in their spirit. Centuries ago the spirit was of much lower quality, and so often producers leaned towards masking some of the impurities. These days, pro- ducers are far more concerned with making a really distinct flavour profile.
Here at The City of London Distillery we use a lot of traditional production techniques but always seek to mod- ernise and innovate. Our City of London Distillery Six Bells Lemon Gin is an excellent example of where we combine traditional pot distillation with a low temperature vacuum distillation. In simple terms, this enables us to extract different flavours from each distillation type and produce the most beautiful citrus gin.
Where do you see the gin industry in 10 year's time? Will it continue to grow?
Gin will continue to boom! Innovation within the category hasn't slowed down and popularity is still soaring. I expect we'll start to see a bigger shift in the types of gin people drink, as they expand their repertoire.
As the category grows, people will inevitably learn more about gin and with the rising trend of people trying to drink less but drink better, I think more premium brands, such as City of London Distillery - with such a dedicated focus on quality - will become an intrinsic part of how people drink gin.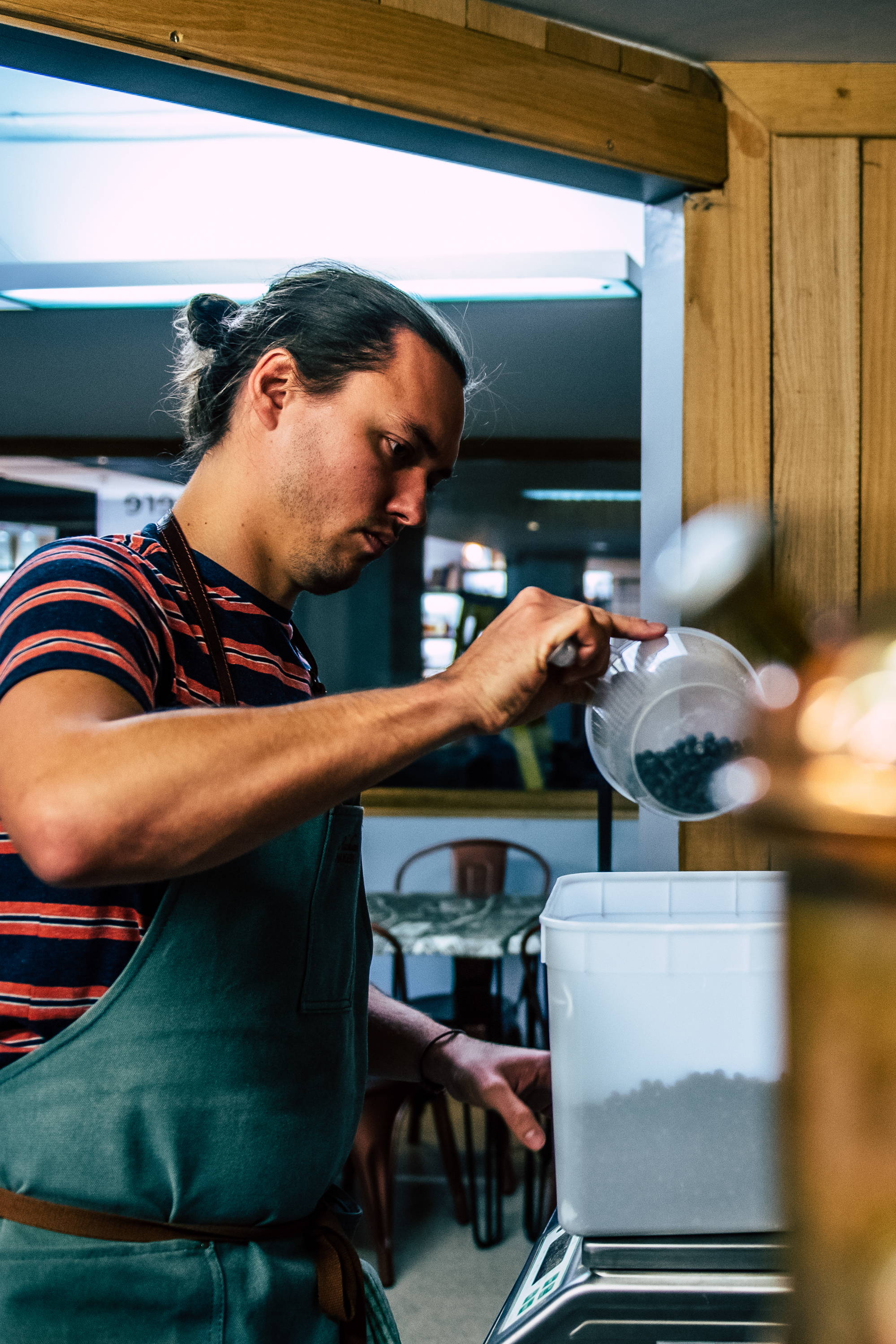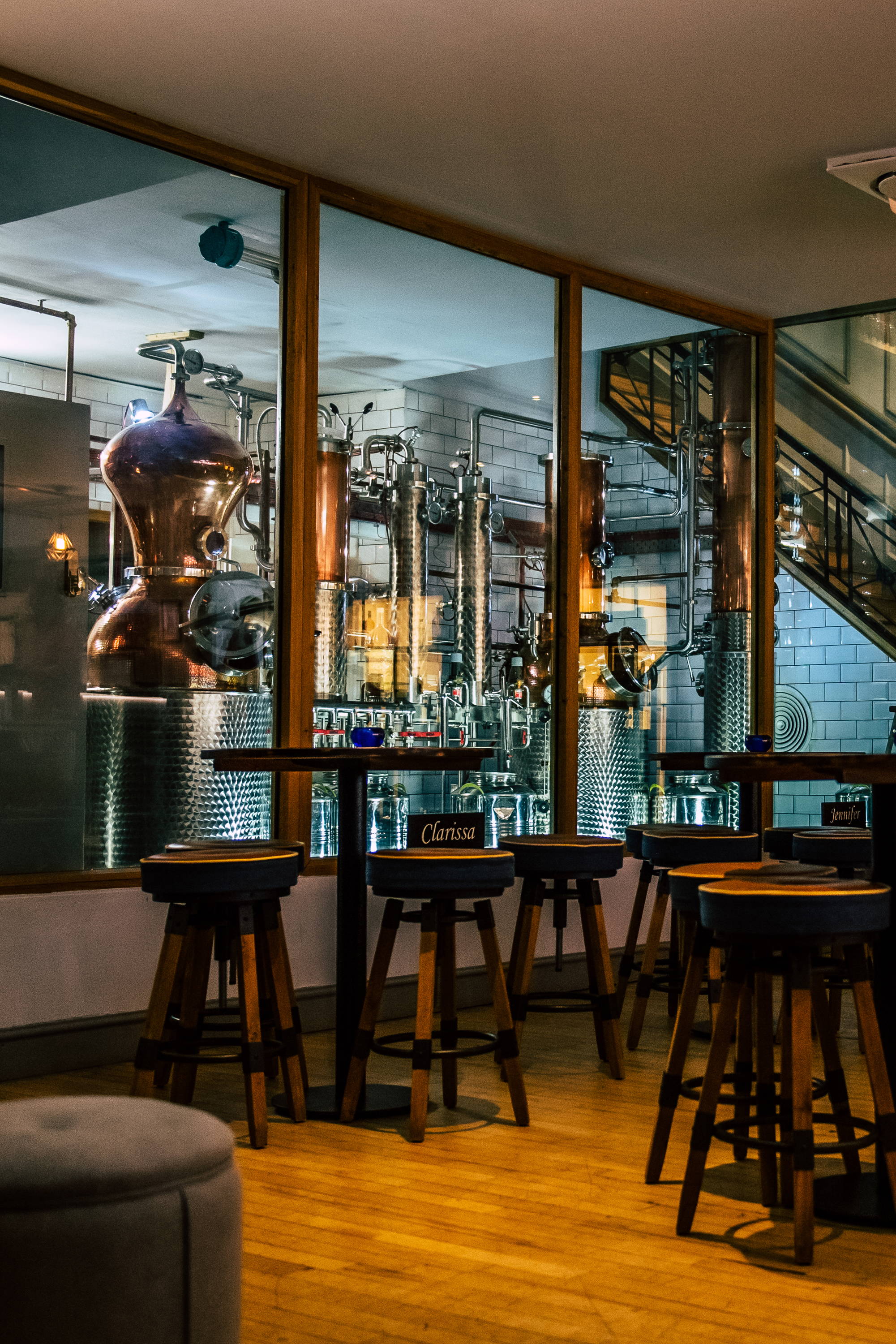 ---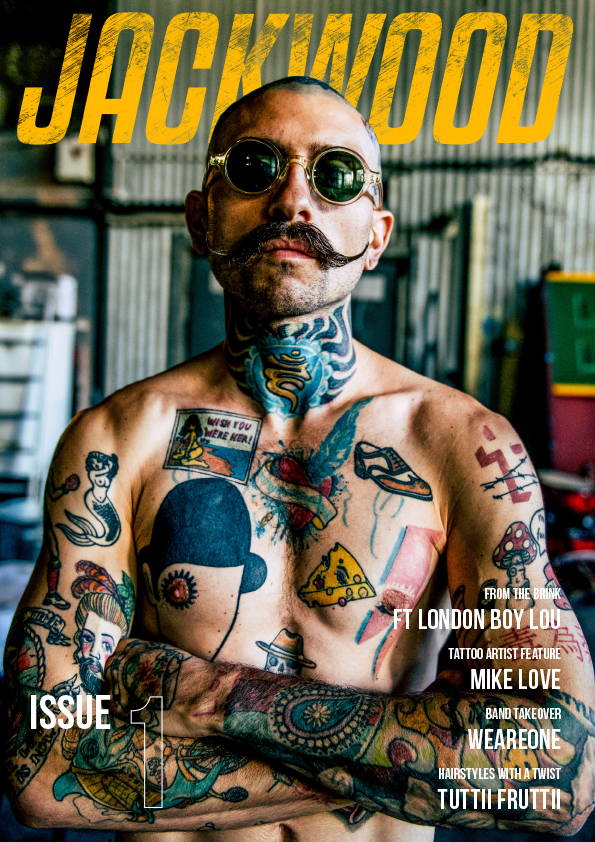 Jackwood magazine is an editorial for the people, by the people. Over the years in our relative industries we have met some amazing people from all walks of life, all of them with unfathomably inspiring stories to tell – and we want Jackwood to be the platform for them to be heard. In each month's edition we will be featuring incredible individuals and the highs and lows they deal with in their respective industries, not to mention features on artists, venues, DJs, bands, clothing brands and much, much more besides….
If you have enjoyed reading this article and want more, you can download Jackwood Magazine for FREE.
---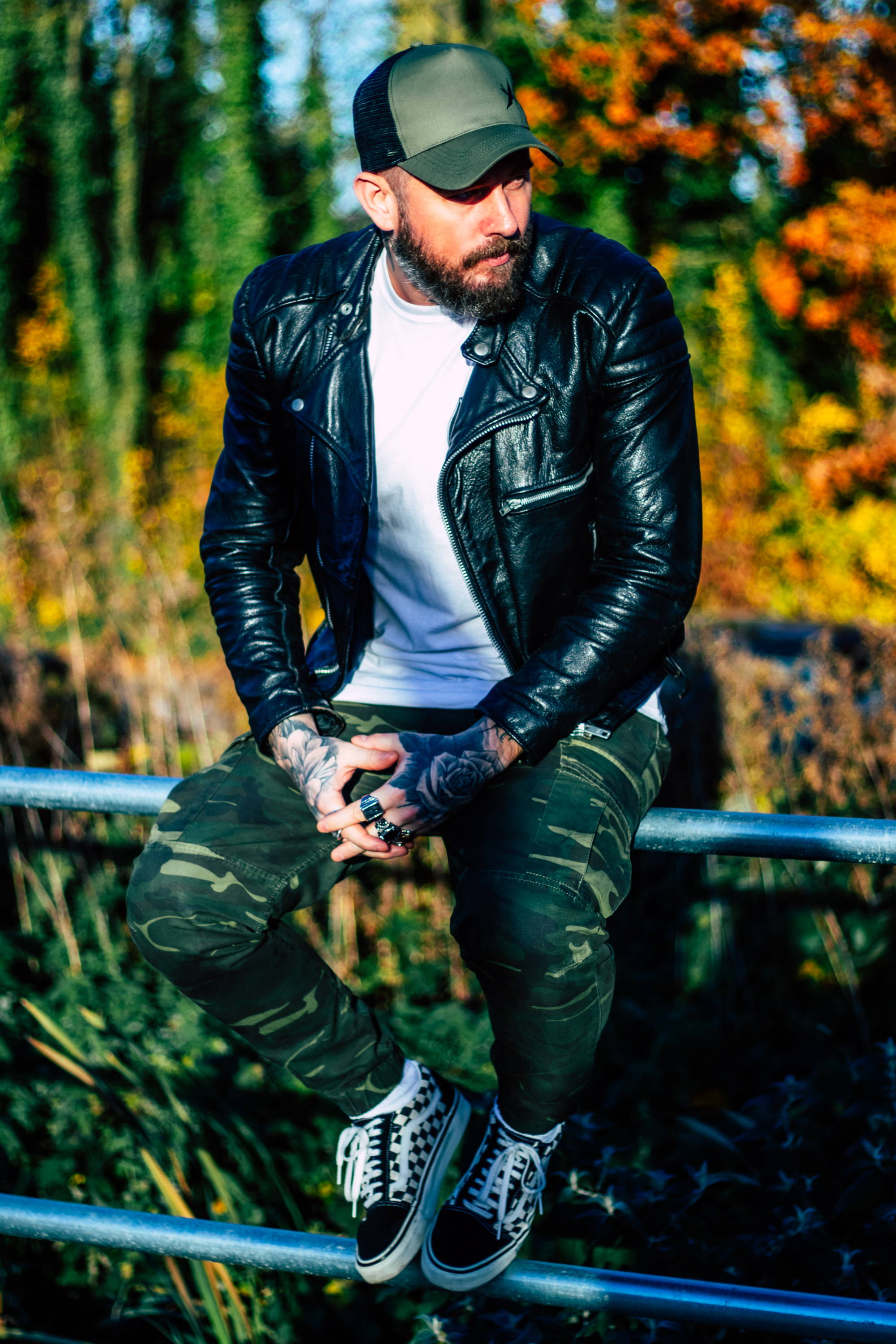 Article by
- Danny Woodstock -
@dannywoodstockphotographer
Q&A WITH HAND POKE TATTOO ARTIST MIKE LOVE