TELL US ABOUT YOURSELF, WHO IS LAURENCE? WHERE DID YOU GROW UP AND WHAT DID YOU WANT TO BE?

 

My name is Laurence 'Moniasse' Sessou, I was born and grew
up in France with roots from The Republic of Benin (West Africa). I've been living in London for over 20 years. I always wanted to be free and happy.

 

YOU ARE A HOLISTIC THERAPIST, TELL US A LITTLE ABOUT WHAT THIS ENTAILS?

Yes, I have been practicing Bodywork, Neuromuscular therapy and Aromatherapy for over 16 years now, I work from home as well as Clerkenwellbeing Chiropractic clinic in Islington and The Cloud Gate Holistic therapy centre in Canning town (City Island)
I also run Aromatherapy workshops called 'Tickle Your Senses' a space where women can come together, share their healing jour- ney, learn how to use essential oils and make their own products. I facilitate and hold space for people to heal themselves.

 

YOU ARE A MASSEUSE AND THERAPIST YET YOUR BODY IS ADORNED WITH BODY SCARIFICATION, WOULD YOU SAY THIS IS A CONTRADICTION OR A HEALING PROCESS TOO?

I don't see how/why it could be a contradiction? My body adornments are part of who I am and it has never been a problem for my clients nor my colleagues.

 

YOU ARE MAKING A DOCUMENTARY ABOUT TATTOOS & SCARIFI- CATION, COULD YOU TELL US A BIT MORE ABOUT THIS?

Jessica Horn and I felt it was important to take responsibility in represent- ing ourselves and other African women so we created "The temple of her skin". We are aware that the art of marking our skin has always been part of our ancestral heritage and culture, and with colonisation and the rise of mainstream religions, those beautiful ancient ways to adorn our bodies have been demonised. By doing this project, we are reclaiming some of the narrative, we aim to collect and share as many stories as we possibly can so we can start conversations and create a platform and community where we are seen and celebrated.
WHAT ARE YOUR FUTURE ASPIRATIONS AND WHERE DO YOU SEE YOURSELF IN 5 YEARS TIME?
I aspire to always live my life with truth, love and integrity. No idea where I'd be in 5 years, if I am still alive, I'd be happy to do everything I do al- ready in a bigger scale with more money, that would be ace! Motherhood is still a dream of mine too.
HAVE YOU ANYMORE PROJECTS ON YOUR BODY MODIFICATION?
Not sure about scarification but definitely planning on having my feet tattooed in the near future.
WHO OR WHAT INSPIRES YOU?
My friends, my family, nature and myself.
WHAT WOULD YOU SAY HAS BEEN YOUR BEST EXPERIENCE IN LIFE SO FAR?
There are so many but I must say witnessing 3 baby girls coming to this world has probably been one of the most magical experienc- es I've ever had. I saw my niece 21 years ago and two of my best friends asked me to be their birthing partner. Seeing my sister and my friends giving birth was a huge honour.
IF YOU COULD GO BACK IN TIME WOULD YOU CHANGE ANY- THING?
Absolutely nothing, I love what I have become and looking forward to witness who I am becoming.
WHERE IS YOUR HAPPY PLACE?
Whenever I feel content within myself and when the sun is shining.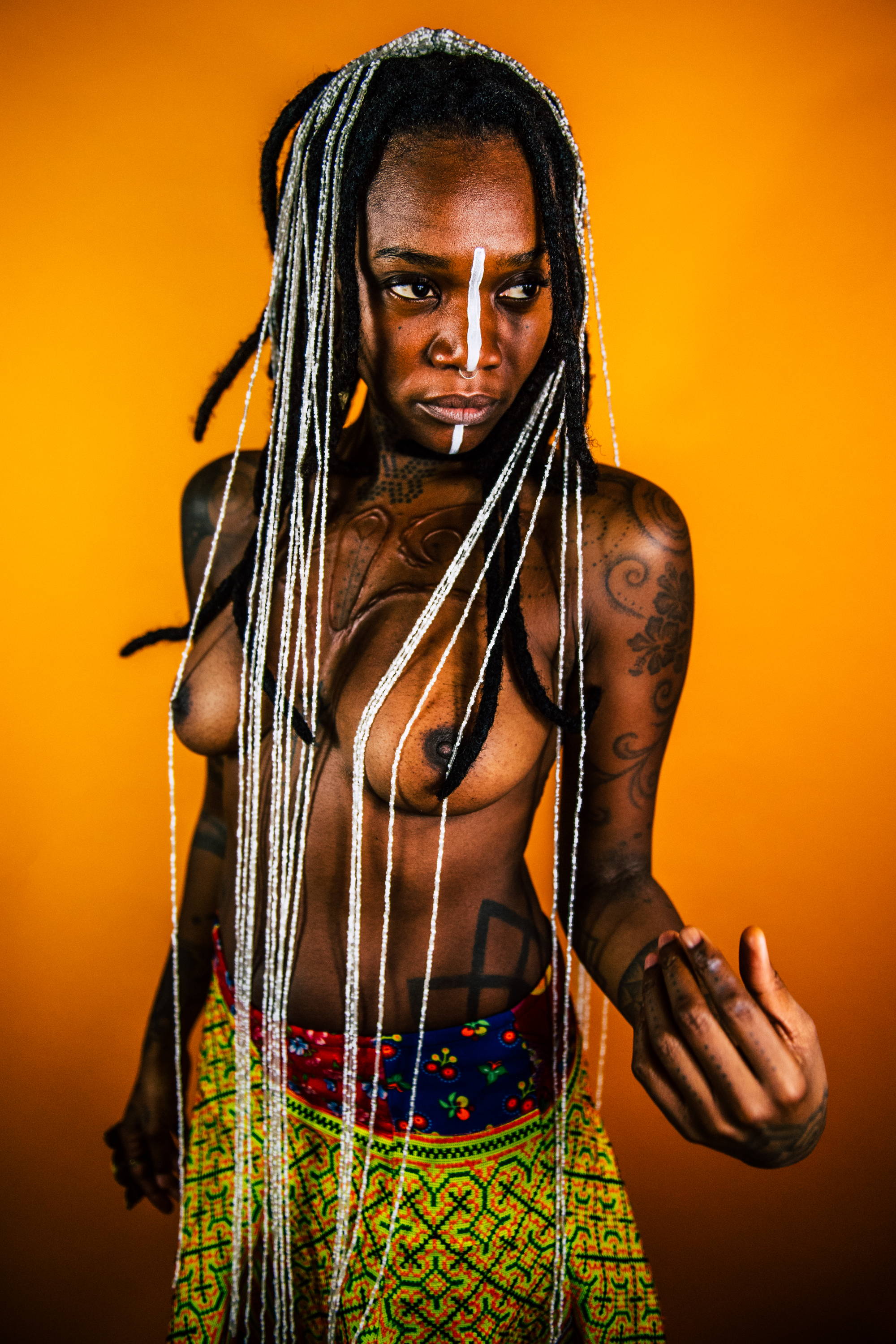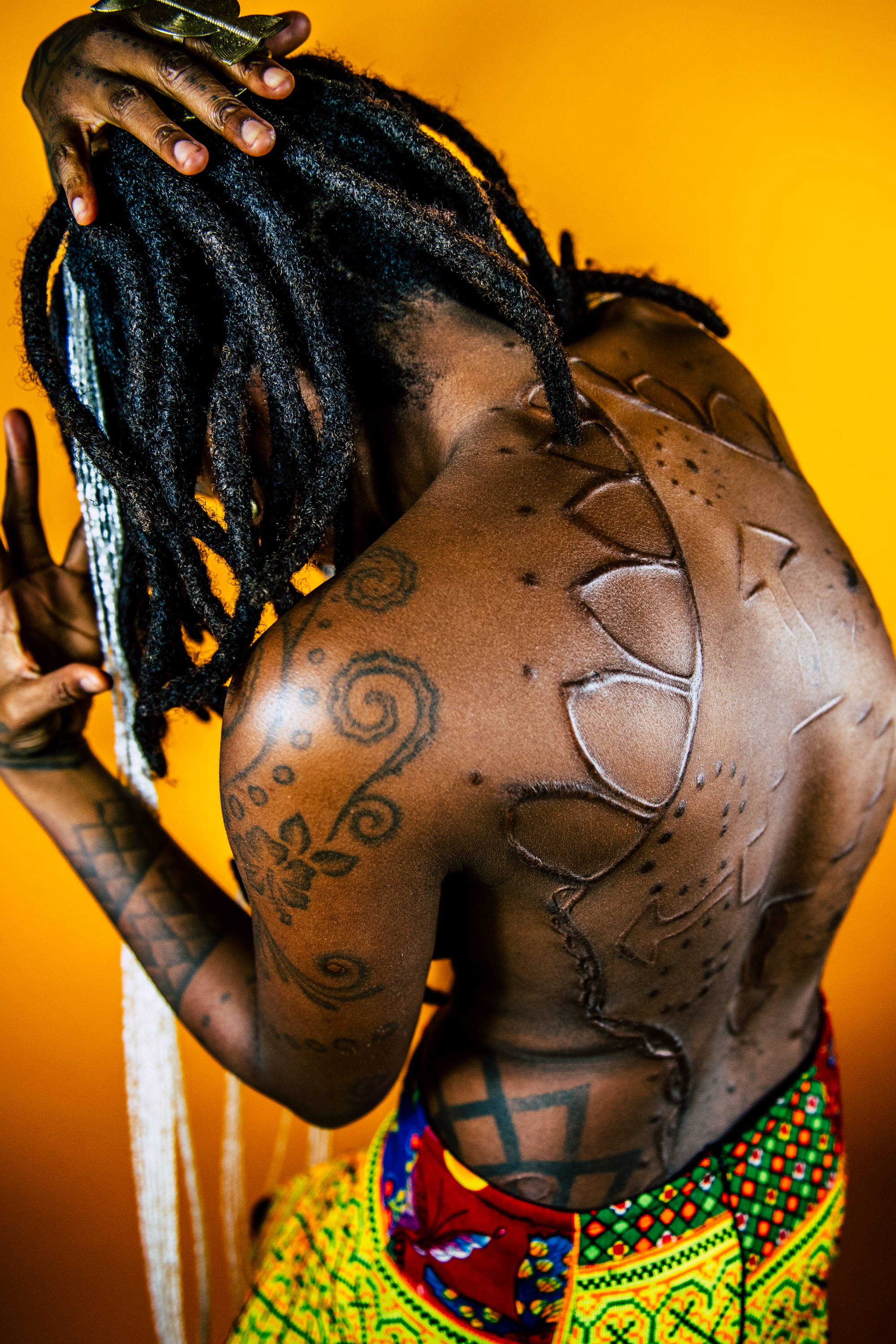 ---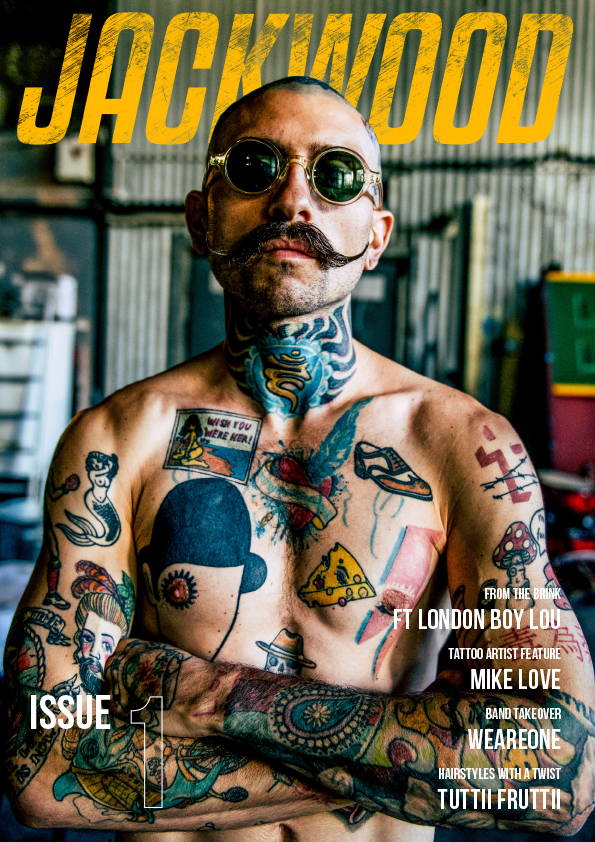 Jackwood magazine is an editorial for the people, by the people. Over the years in our relative industries we have met some amazing people from all walks of life, all of them with unfathomably inspiring stories to tell – and we want Jackwood to be the platform for them to be heard. In each month's edition we will be featuring incredible individuals and the highs and lows they deal with in their respective industries, not to mention features on artists, venues, DJs, bands, clothing brands and much, much more besides….
If you have enjoyed reading this article and want more, you can download Jackwood Magazine for FREE.
---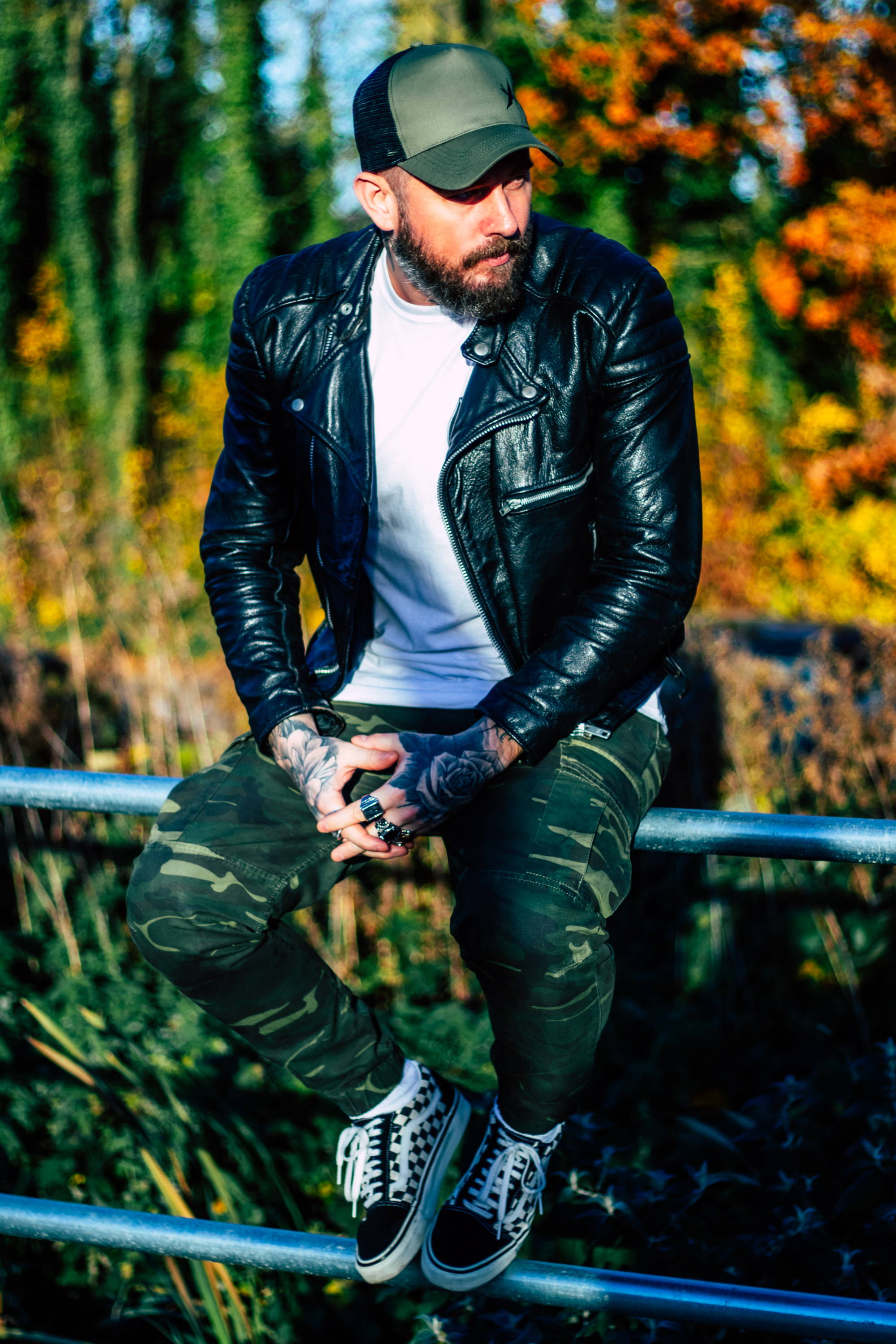 Article by
- Danny Woodstock -
@dannywoodstockphotographer
Q&A WITH HAND POKE TATTOO ARTIST MIKE LOVE