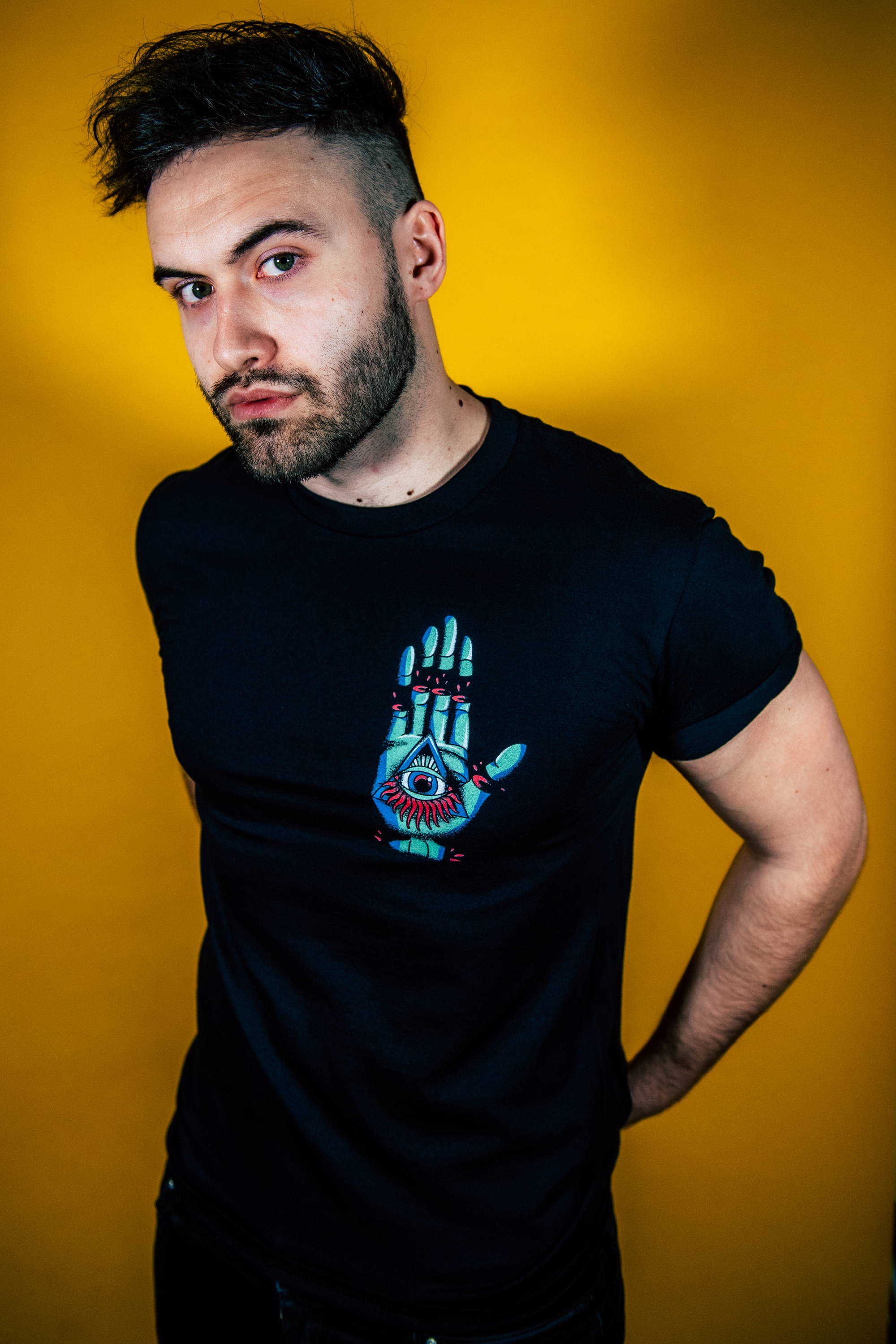 SO WHO IS THE MAN THE LEGEND THAT IS DUDEY?
Exactly that, a legend. Nah just joking, what a deep question off the bat! I am just a dude who has always had a thirst for creativity and being a Youtuber services that thirst for me perfect- ly! When I'm not creating new content, I'm so chilled out I'm basically horizontal. Love Netflix and smashing a bit of Call Of Duty and World of Warcraft in my down time!
YOU'RE NOW A FULL TIME YOU TUBER/ PODCASTER HOW DID THIS COME ABOUT?
7 years of hard graft and never giving up. I have always had an incredibly strong belief in myself and a motivation to do what I love for a living.
I thought to myself that I would give up my twenties in pursuit of my dream and thankfully I managed it by 24 years old! I always had a solid backup though. I did a degree in sports science, health and exercise just in case it didn't work out. I think that is really important because as much as it's a bold move to go for your dream with everything you've got, it's also foolish because if you end up on your arse your pretty much fucked. It was far from easy getting to a point of it being
" Don't make content you aren't passionate about just for views" with everything you've got, it's also foolish because if you end up on your arse your pretty much fucked. It was far from easy getting to a point of it being a full time occupation and many people told me to quit, told me I was stupid, told me I will never make it. Some of those people were a lot closer to me personally than you'd imagine. But they couldn't see what I could see. Starting out especially no one got it, no one could see my vision and who could blame them! 3 years in still only pulling 50 views, many would give up. But I knew what was possible and knew if I just kept grinding away, clawing that subscriber every other day or week that I could build my legacy and carve out my vision. It took time, but after years others began believing in me and seeing what I'd seen from day one. That for me is an unbelievable feeling.
WHAT ADVISE/TIPS WOULD YOU HAVE FOR ANYBODY THAT WANTS TO DO THIS FOR A LIVING TOO?
My tips would be create what you want to create and the audience will come to you. Don't make content you aren't passionate about just for views as the lack of natural passion will be transparent to your audience very quickly. Be patient. Patience in this game is your greatest ally. Have a thick skin.There are a lot of people out there who are gonna try and tare you down and say some absolutely awful things to you. As hard as it is, you have to ignore it. You build up a resistance to it over time, just remind yourself why you are doing it in the first place, and that you are doing some- thing positive, unlike those spouting negativity in the comments section.
BEST PODCAST/INTERVIEW TO DATE?
The best podcast on the Happy Hour is between Peter Bleksly who is an ex undercov- er cop/star of Hunted and Blue Van Man as he's one of my favourite YouTubers and just an all round lovely guy.
DREAM GUEST?
Louis Theroux.Easy. The stories that man has from his years of documentary making would be incredible! The King of Documentaries.
ANY CELEBRITY GOSSIP YOU CAN SHARE WITH US?
Apparently... Oasis were offered half a BILLION £ to do a world tour a few years back and Noel declined. Madness!
SO IF YOU HAD YOUR OWN MAGAZINE WHAT WOULD IT BE CALLED AND WHAT WOULD IT BE ABOUT?
The DUDEY-TUBE Weekly. A magazine about all the latest YouTube gossip and a sec- tion to highlight underrated channels as I think there is a wealth of talent under the 20k sub mark that don't get the audience they deserve.
IF A HOLLYWOOD ACTOR COULD PLAY YOU IN A BLOCKBUSTER WHO WOULD IT BE?
Without a shadow of doubt I would want Jake Gyllenhaal to play me. Incredible actor with unbelievable range. Also been told once or twice we look alike! I'll take that everyday of the week.
IF YOU WON A MILLION QUID WHAT WOULD BE YOUR FIRST PURCHASE?
One of the first goals I set myself with this YouTube career was to pay off my mums mortgage one day as she has done so much for me growing up, she's incredible. So the first thing I'd do is pay off her mortgage. 100%.
NAME SOMETHING MOST PEOPLE FIND VERY EASY AND YOU FIND DIFFICULT?
This is going to sound crazy but I cannot stand gold jewellery, rings espe- cially. I wouldn't say its as strong as a phobia but I cannot stand to be near it or touch it. Okay its a phobia haha! So yea that's what I find hard that others seem to find easy!
WHAT'S THE FUTURE/DREAM FOR JORDAN AND DUDEY RHINO?
The future is to keep growing, keep creating content that I can be proud
of and that my audience enjoy! The most exciting thing about this job is all the crazy unexpected opportunities that come up like becoming a cohost on JaackMaates Happy Hour.
Also very excited to see where the DUDEYxHOBOJACK collaboration continues to go. I know we have some really cool stuff planned already so watch this space!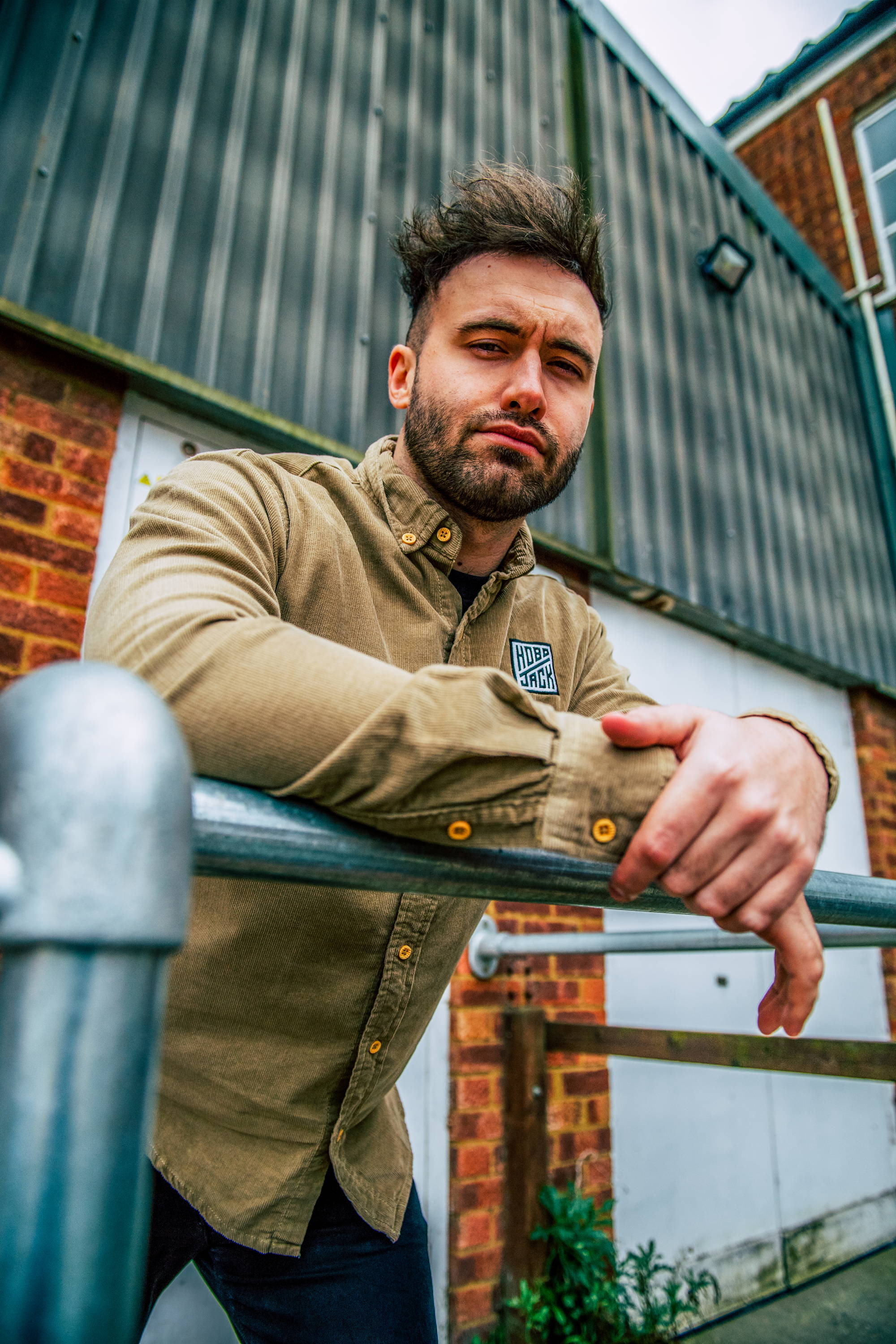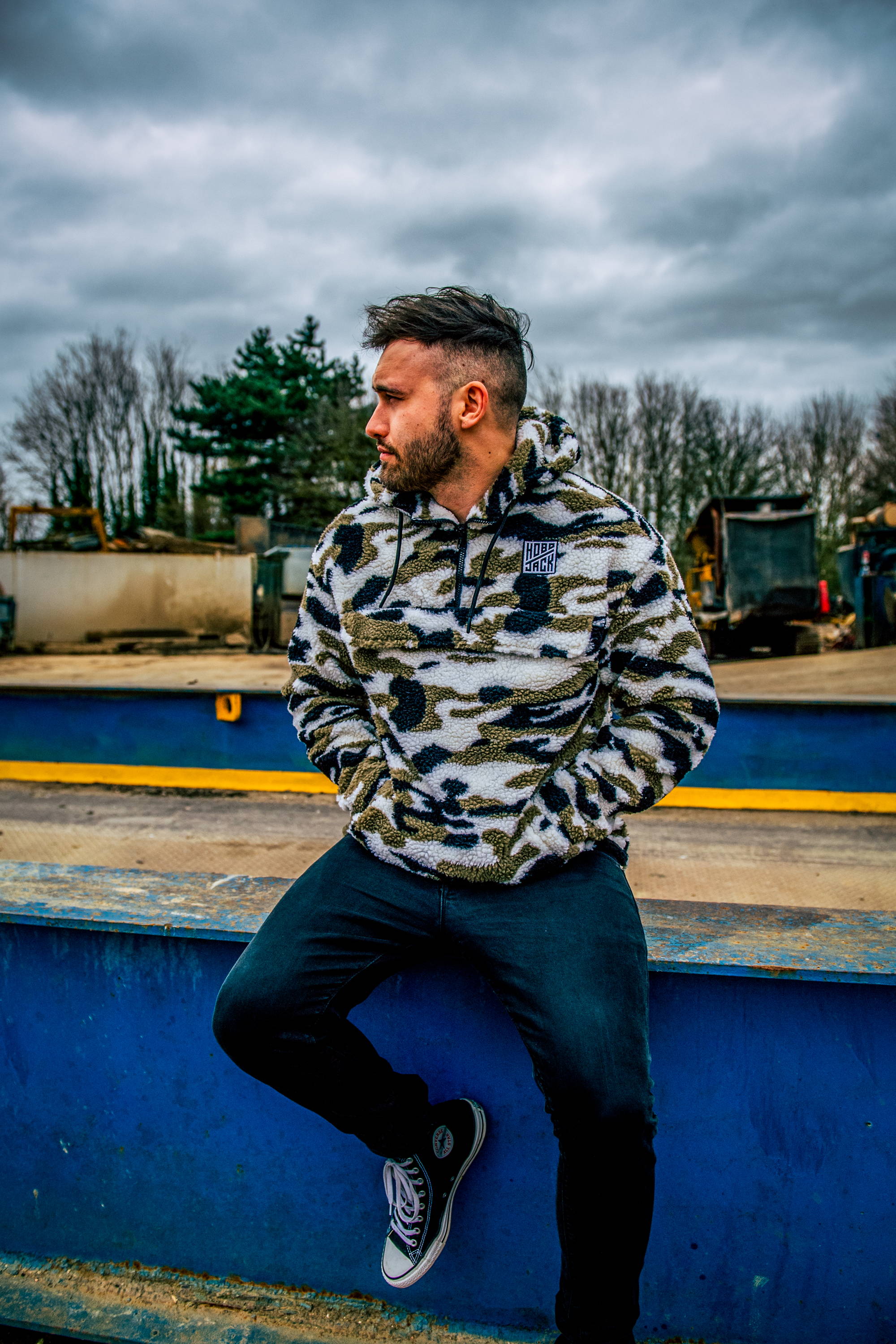 ---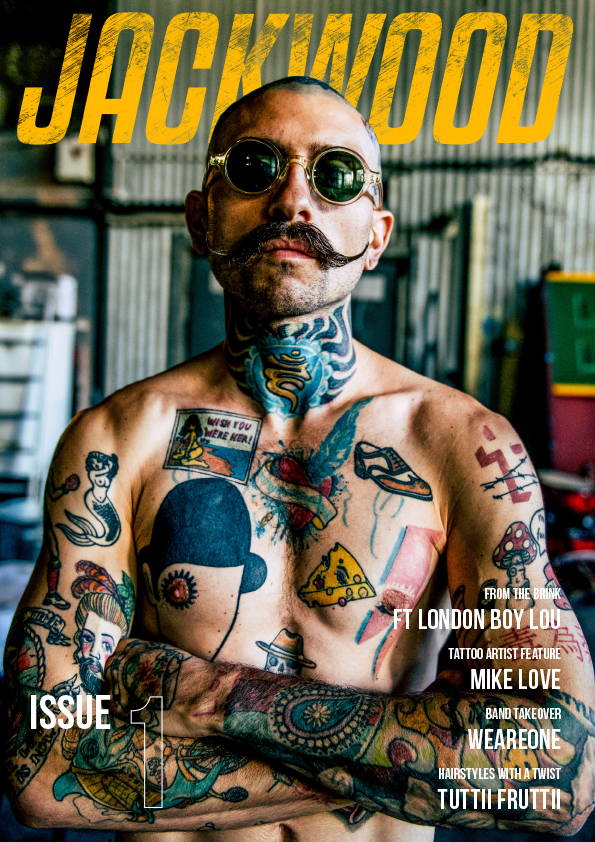 Jackwood magazine is an editorial for the people, by the people. Over the years in our relative industries we have met some amazing people from all walks of life, all of them with unfathomably inspiring stories to tell – and we want Jackwood to be the platform for them to be heard. In each month's edition we will be featuring incredible individuals and the highs and lows they deal with in their respective industries, not to mention features on artists, venues, DJs, bands, clothing brands and much, much more besides….
If you have enjoyed reading this article and want more, you can download Jackwood Magazine for FREE.
---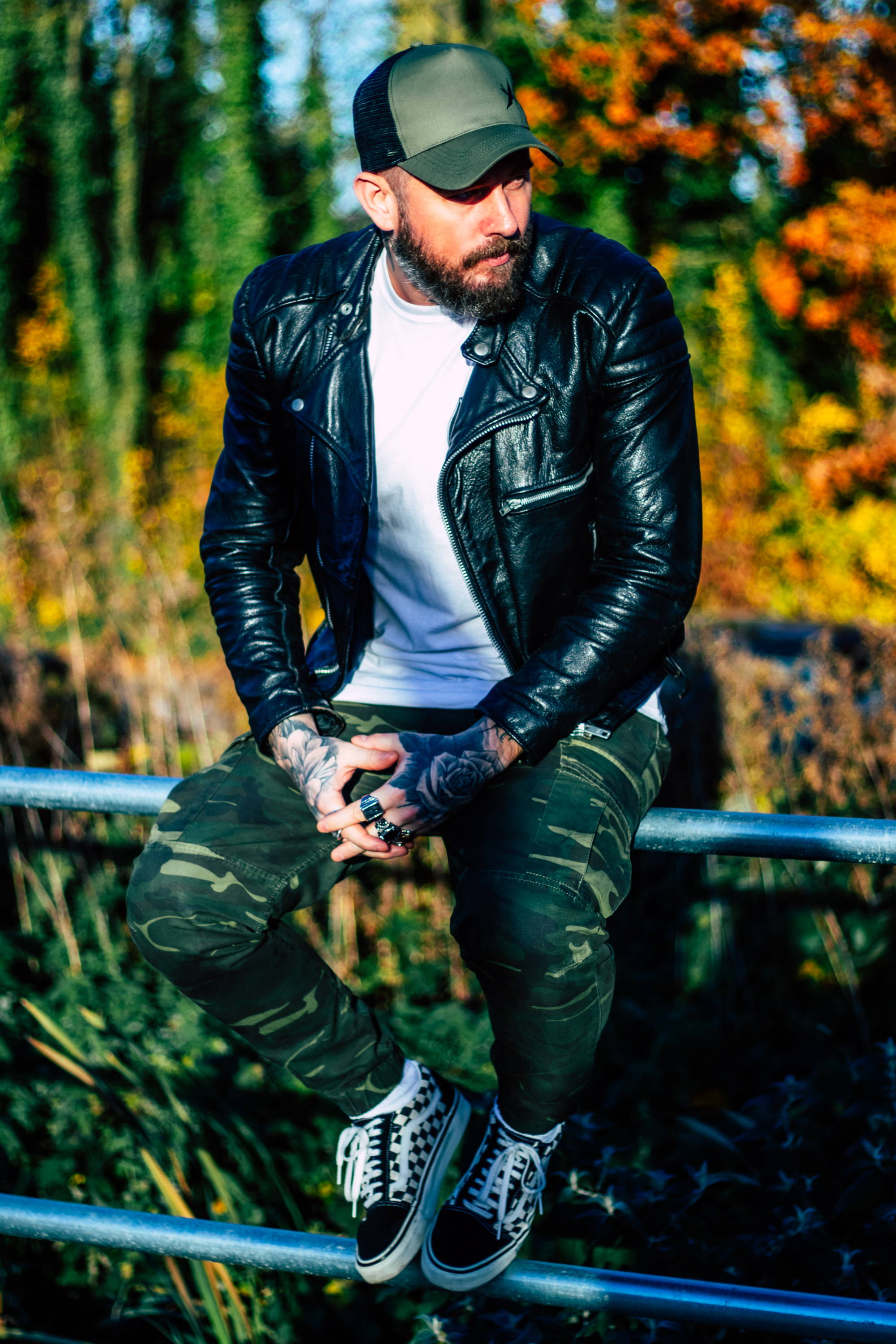 Article by
- Danny Woodstock -
@dannywoodstockphotographer
Q&A WITH HAND POKE TATTOO ARTIST MIKE LOVE