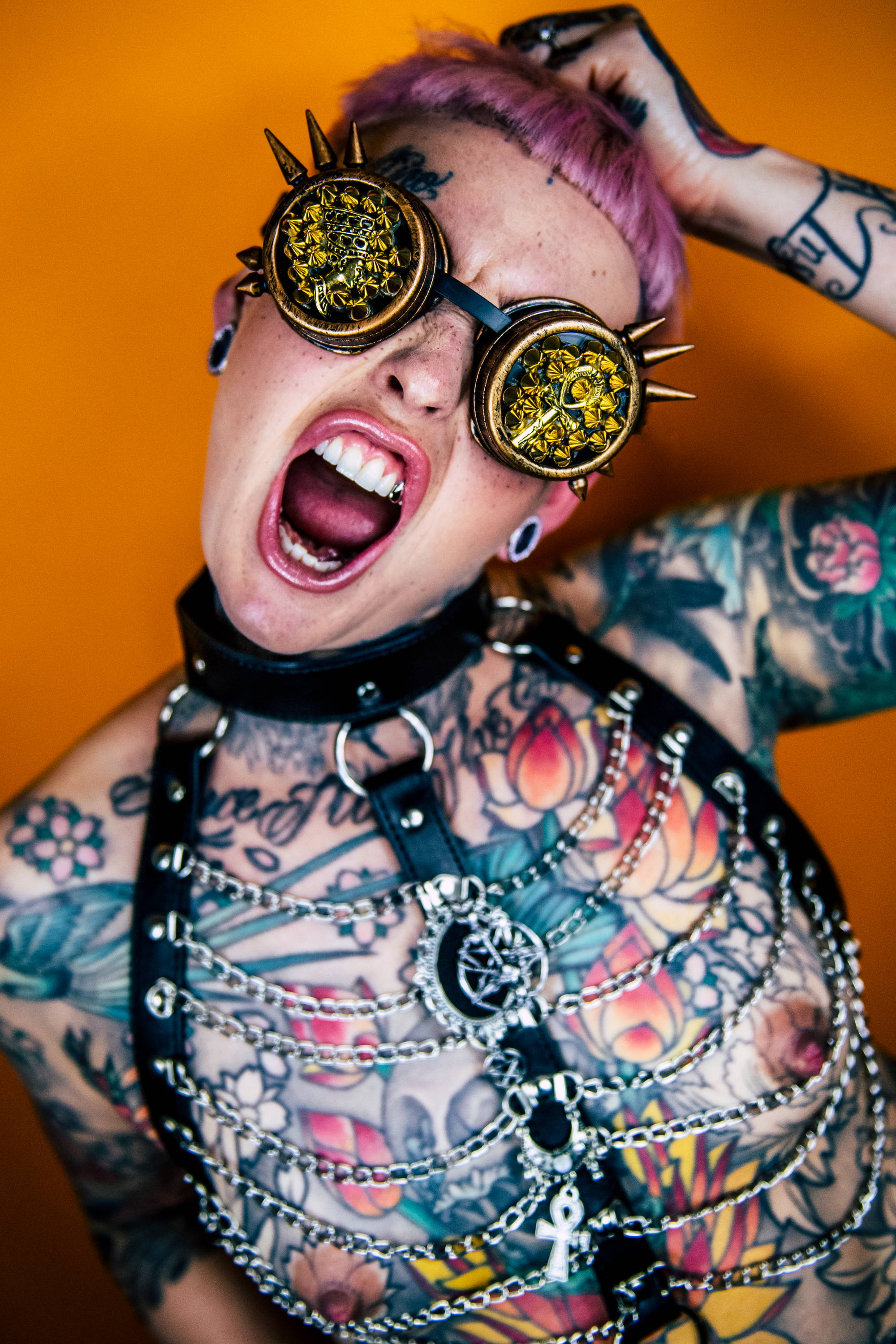 TELL US ABOUT YOU AND YOUR HUSBANDS BUSINESS BLACK MOTH BARBERS & HAIR SALON.
Black moth barbers has been established for 8 years now the shop is an alternative barber shop. Every walk of life welcome. We like to think of it as a cult classic not a best seller. We are about to launch clothing, hair and beard products. All good things to come.
We decided to open the salon to offer an alter- native hair salon for woman. Eventually a one stop shop. We currently do all things hair and makeup but want to offer more services in the future such as nails, lip filler/Botox clinic.
DID YOU ALWAYS WANT TO BE A HAIR- STYLIST? & IF YOU WASN'T WHAT WOULD YOU LOVE TO DO?
I never did. I started out as a professional dancer. Dancing for various different pop artists. Music videos, blue peter, top of the pops and MTV music awards to mention just a few.
My first job was dancing for Kylie Minogue in her famous video, can't get you out of my head.
I had some amazing times and got to travel the world.
HOW WOULD YOU DESCRIBE YOUR STYLE I'D SAY THERE'S A PUNK VIBE WOULD YOU AGREE? HOW HAS IT EVOLVED OVER THE YEARS?
Yes definitely there's elements of this. I don't like to stick to a style, I like to try different looks whether it be with my hair, clothing or makeup. I get bored quick and like to experiment It's good to keep evolving yourself.
WHAT'S YOUR OPINION ON THE STIGMA ATTACHED TO TATTOOS, DO YOU THINK IT STILL EXISTS & HOW DO YOU DEAL WITH IT BEING SO HEAVILY TATTOOED?
I think there will always be a stigma although the world is more open minded and excepting. I still get judged.
I remember after I had my first son I was walking and a mother and daughter passed a comment saying,"Oh my god look at the state of her, can you believe she's a mum".
Not only did they slate my image they also assumed I was a terrible mother. Lol I'm a great mum and will always put my children first. I do get more positive comments than negative though.
WHEN DID YOU GET YOUR FIRST TATTOO AND WHAT WAS IT?
I was around 18 and it was a tramp stamp lol. It's now removed and covered over with an ongoing back piece of a Phoenix
WHAT'S YOUR FAVOURITE TATTOO & WHY?
Oh god that's a hard one. I am loving my new back piece but it covers my back, bum, stomach and down my legs lol so it's a pretty BIG piece not sure you can call it one tattoo though.
THE MOST PAINFUL?
100% my palm
ARE THEIR ANY STYLIST/PHOTOGRAPHERS THAT YOU WOULD LOVE TO WORK WITH?
I've always wanted to shoot with Haris Nukem,and for clothing I would love to shoot for noweardesigns.
2020 HASN'T EXACTLY GOT OFF TO THE BEST START DUE TO COVID-19 WHATS YOUR HOPES FOR THE REST OF THE YEAR?
I know. We had so much planned for both shops too. I was booked up for makeup for weddings, proms, festival etc but all is on hold. We just want to get back into the shops and keep busy.
HOW WOULD YOU DESCRIBE YOURSELF IN 1 WORD?
INSANE.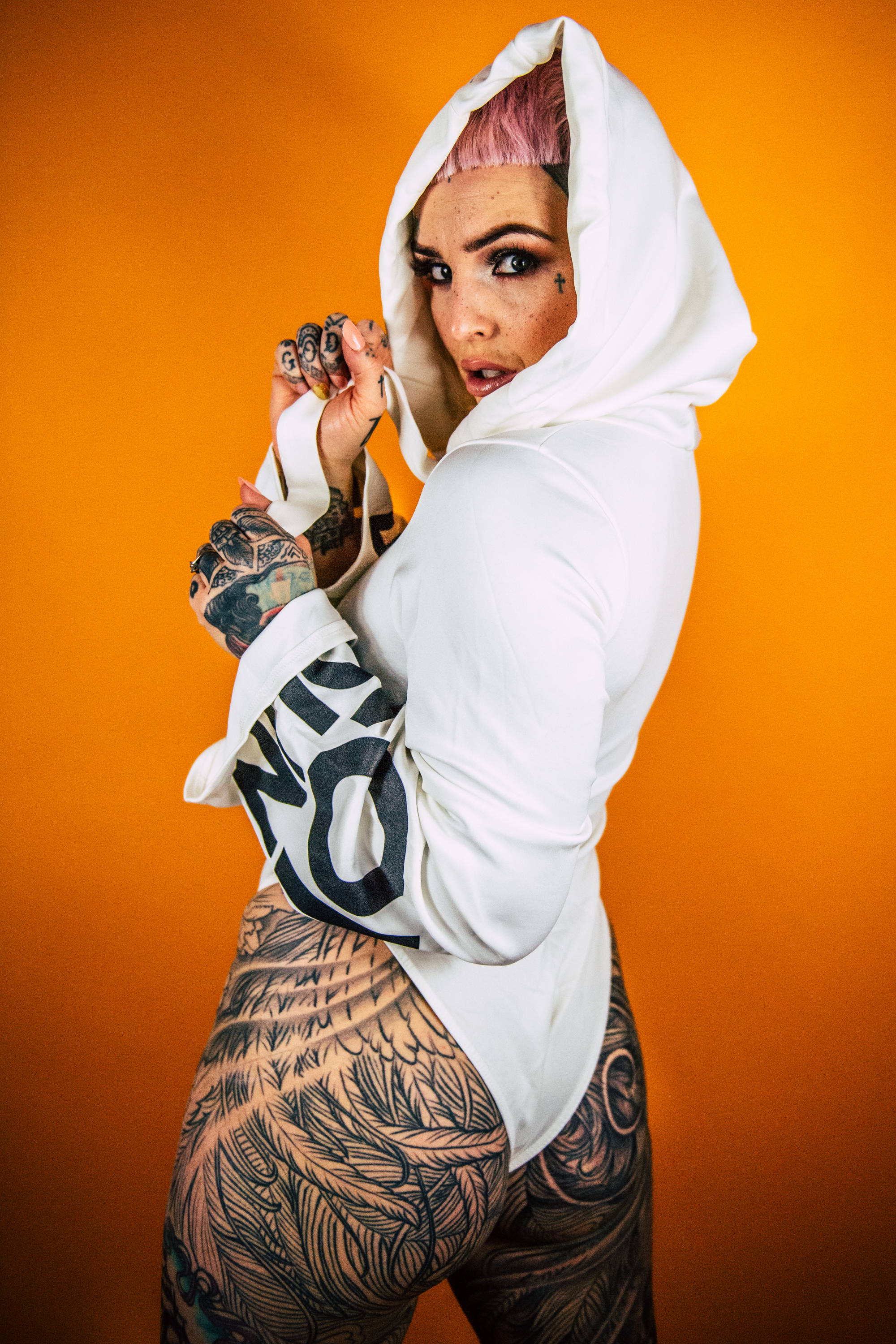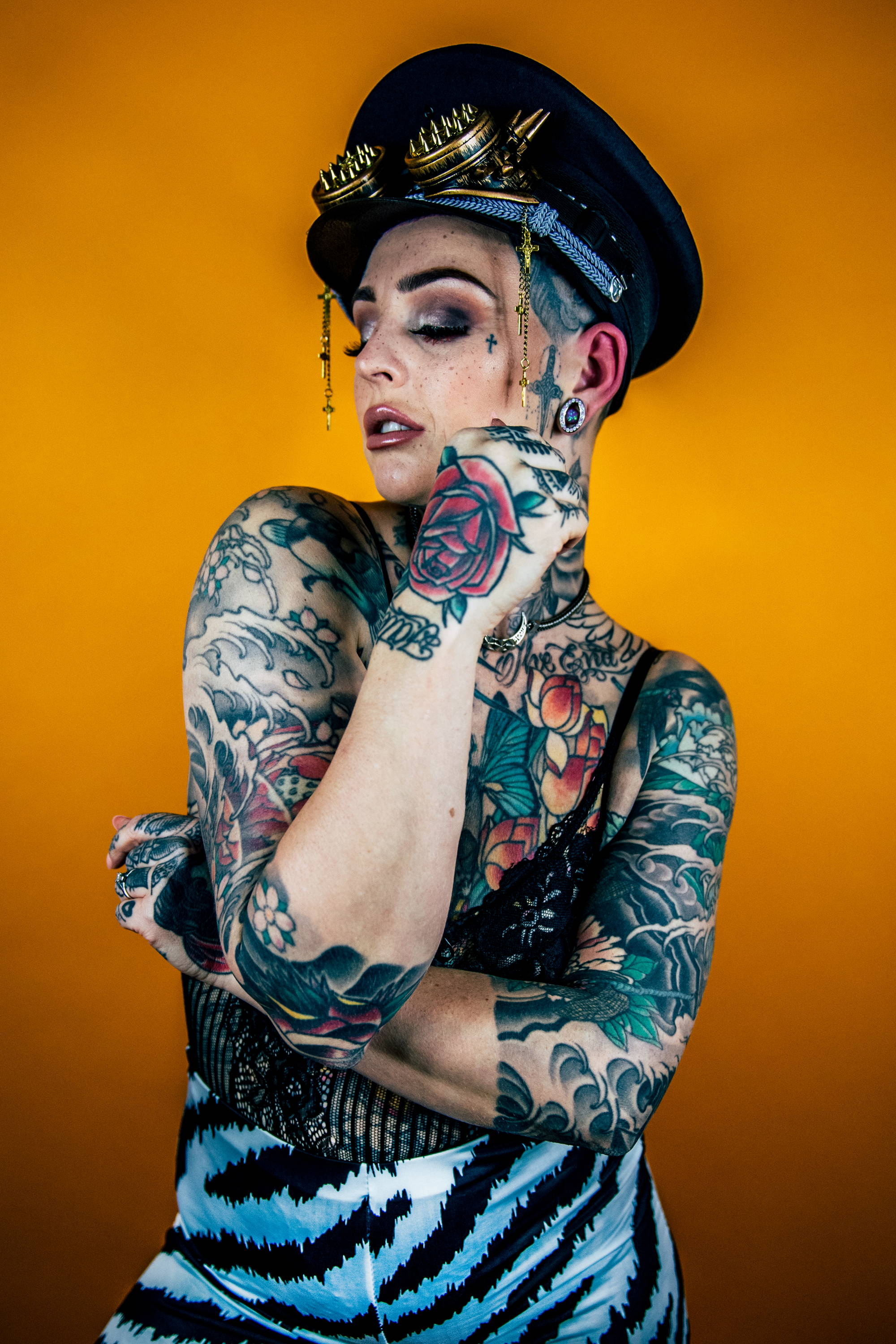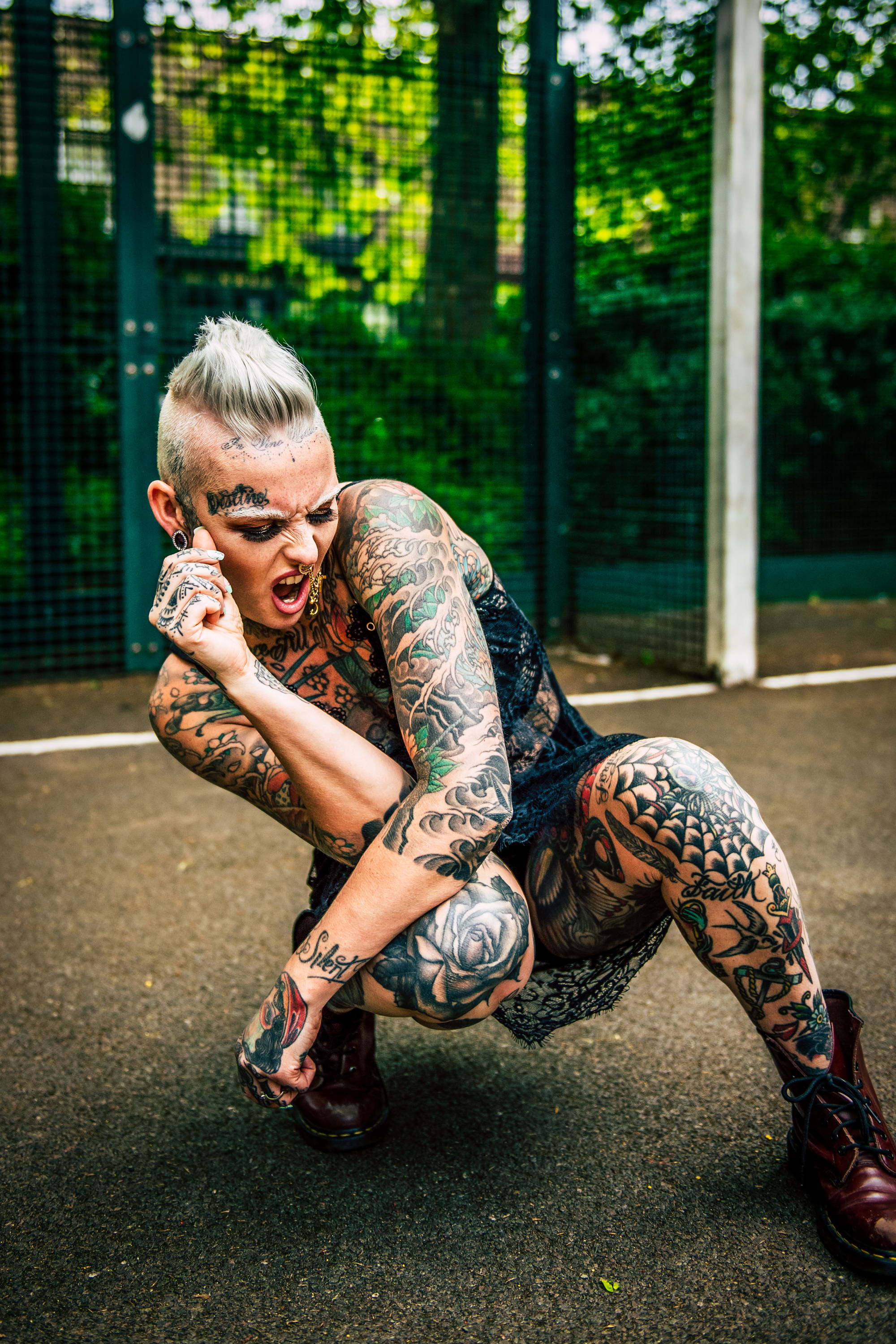 ---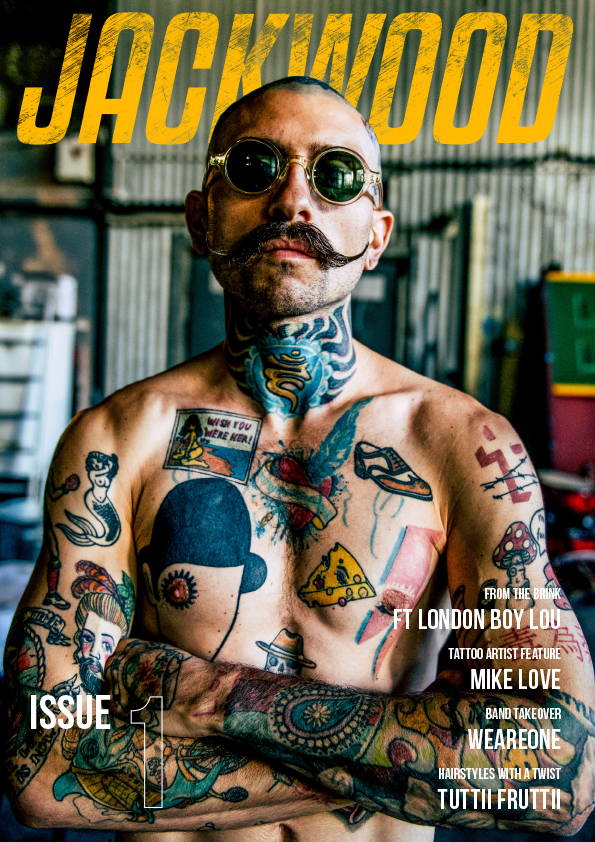 Jackwood magazine is an editorial for the people, by the people. Over the years in our relative industries we have met some amazing people from all walks of life, all of them with unfathomably inspiring stories to tell – and we want Jackwood to be the platform for them to be heard. In each month's edition we will be featuring incredible individuals and the highs and lows they deal with in their respective industries, not to mention features on artists, venues, DJs, bands, clothing brands and much, much more besides….
If you have enjoyed reading this article and want more, you can download Jackwood Magazine for FREE.
---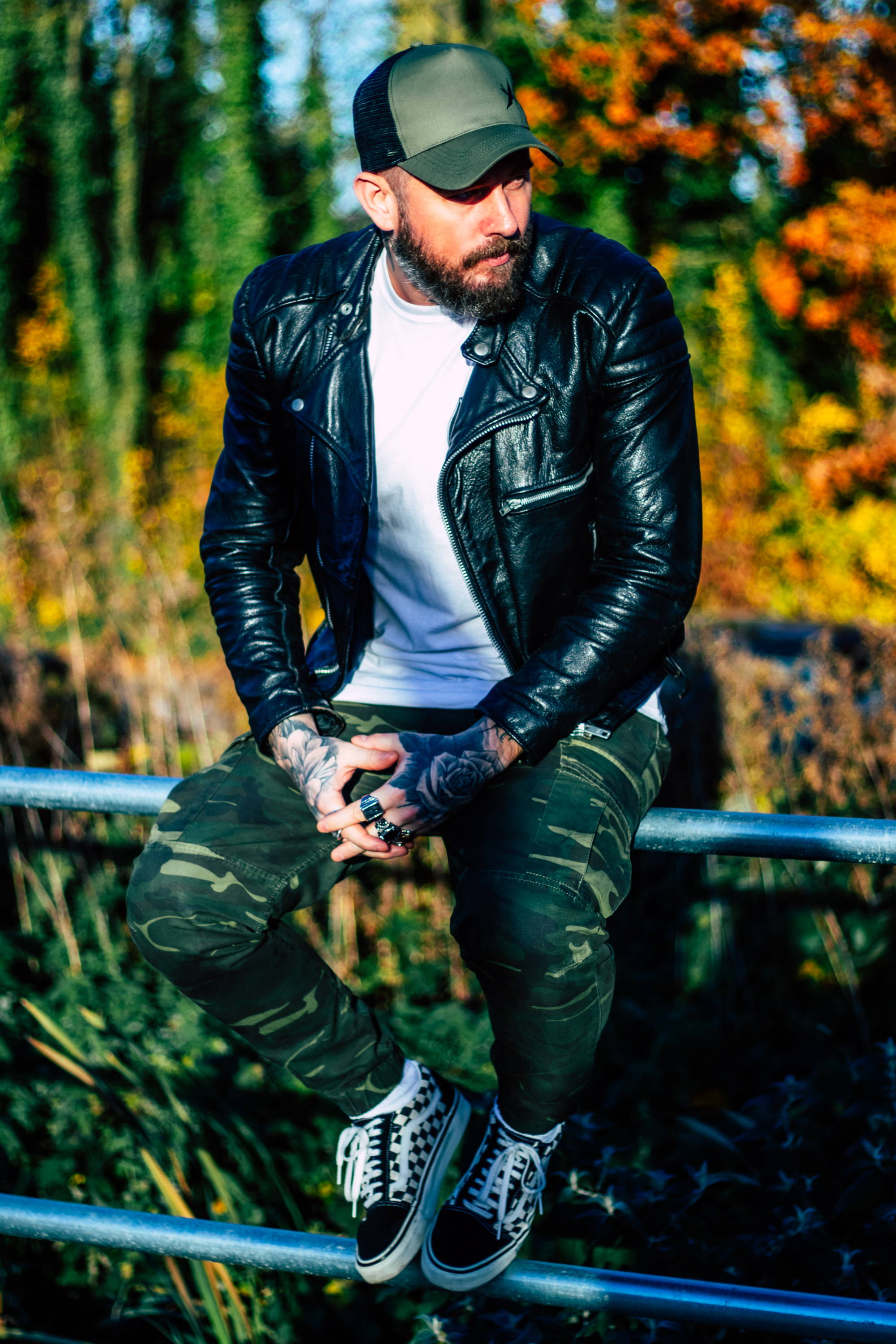 Article by
- Danny Woodstock -
@dannywoodstockphotographer
Q&A WITH HAND POKE TATTOO ARTIST MIKE LOVE