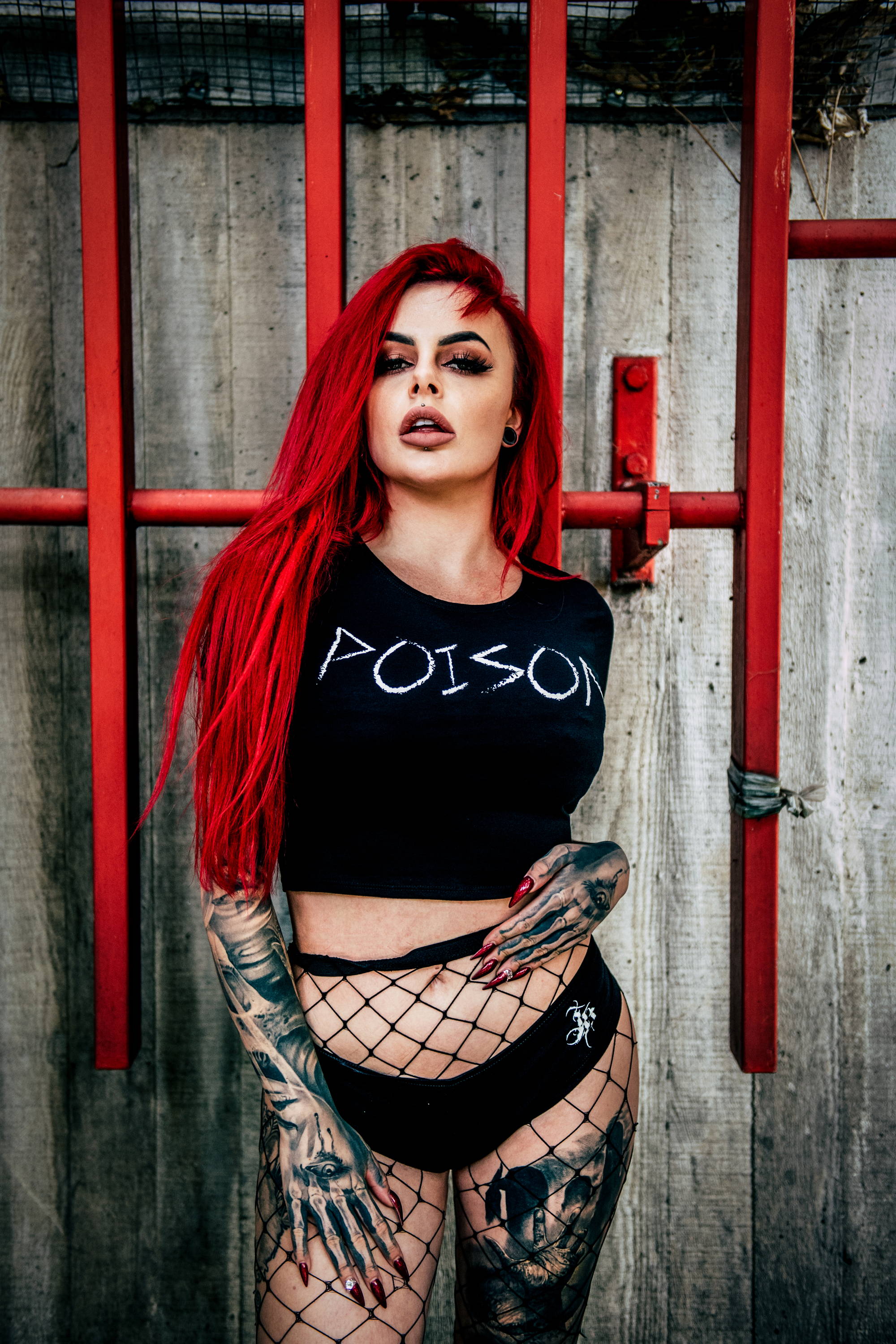 THE BRAND FROM AMERICA WITH A PENCHANT FOR ALL THINGS DAAAAARK, WITH SLOGANS AND PRINTS THAT WOULD MAKE YOUR TOES CURL THESE GUYS AIN'T FOR THE FAINT HEARTED!
Tell us how Ink Poisoning was born?
INK POISONING was first born back in 2015 as an Instagram page. I was just goofing around and post- ing pictures of cool art, tattoos, and clips of horror movies. It grew pretty fast, and for some reason it started to get a following. I started to notice that a lot of kids had the same sick and twisted interest in dark art as I did. I was joking around with my room- mate at the time and told him if it ever hits 10K, I was going to make a t-shirt promoting it, 2 weeks later, I was staring at a 12K following... well shit!
I saved up about a thousand dollars and decid- ed I was going do this! I had no idea what I was do- ing. I went to some weird website that sold designs, bought one that had a stupid saying, and slapped the name INK POISONING on it. I thought to myself "This is going to be easy!".
It did not sell... like, at all! I sold a couple shirts to
a few die-hard fans of the page but nothing else. I couldn't even give those fucking things away. I real- ized it's going to take a lot more than Instagram fol- lowers and a shitty design on a shitty shirt if I really wanted to do this. For years I studied what all the big brands were doing, studied business, and went back and forth with trial and error. Over time INK POISON- ING APPAREL became a thing!
How did the name originate?
I wanted a name for the page that corresponded with what I was posting. At
the time it was a lot of tattoos, dark art, and horror clips. So I wanted the name to reflect all of that. INK POISOINING had a tattoo correlation with the negative undertone to it. Later came the clothing side to it and INK POISONING APPAREL just kind of rolled off the tongue.
It's obviously a very dark brand, have you always been obsessed with the dark side?
Not always. As a kid I hated scary movies. Nothing was worse than that long walk to the bathroom in the middle of the night. The shift started to happen late elementary school into high school, haha! You know.. when adolescence starts to show its ugly face, and shitty things start to happen to us? Yea, that's when the feeling of being scared and everything Dark started to show its appeal. I now love everything about it.
Do you have a dream model in mind for your clothes?
I don't really have a dream model I would like to work with. I like having fresh faces and not well known models in our clothes. The brand has an underground feel to it and I would like to keep it like that for as long as possible.
What's the aim for the brand?
Without going into too much detail, I have some things we are working on that I love. We will always have INK POISONING APPAREL that makes graphic tees with horrible things on them and cool accessories. It will always appeal to the younger generation and I love that. That will never go away. But for the future, I want to make something new. A brand that hasn't been done before. I have an idea in my head that we have been working on bringing to light. We have made some things already that I completely love. This will be the big brother to Ink Poisoning Apparel, and I'm beyond excited about it! But we still have a lot more work to do.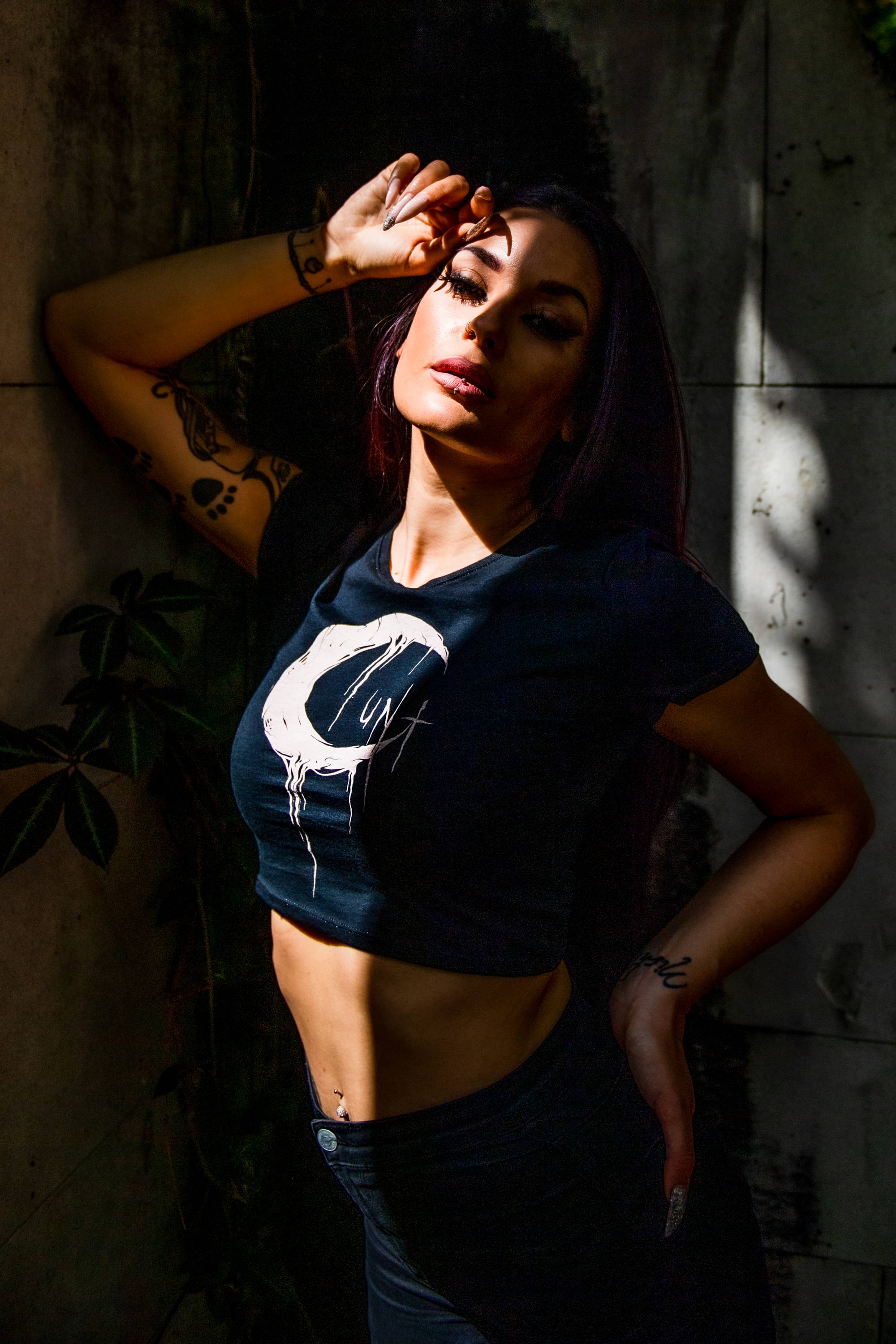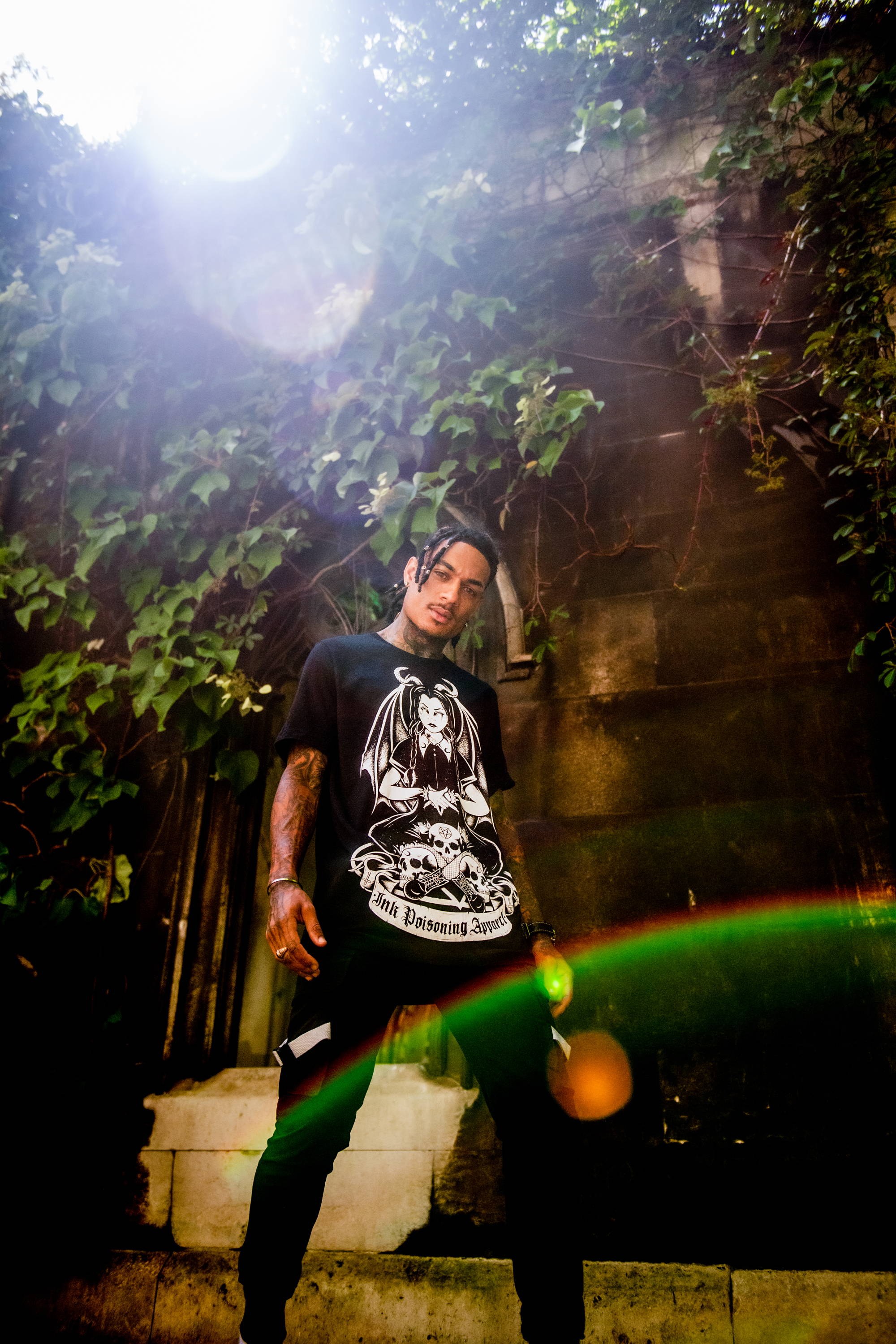 ---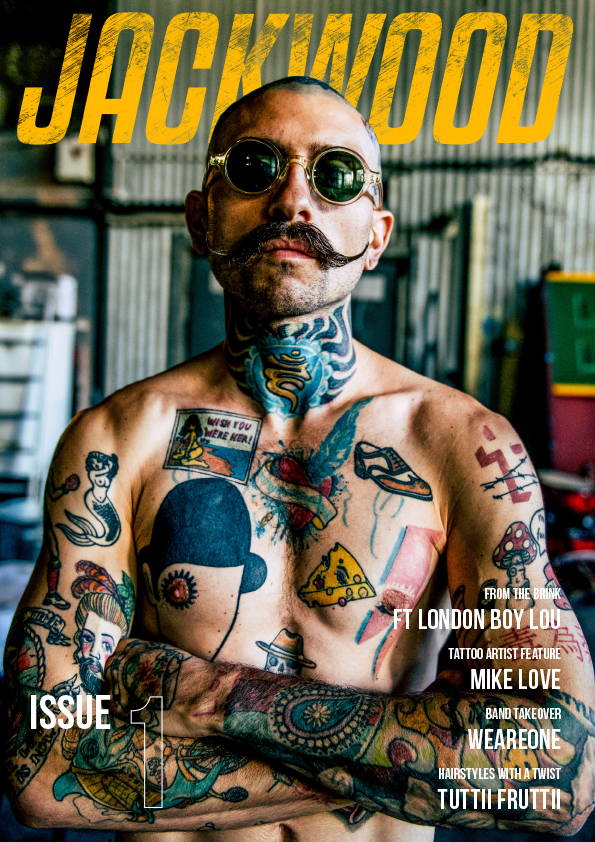 Jackwood magazine is an editorial for the people, by the people. Over the years in our relative industries we have met some amazing people from all walks of life, all of them with unfathomably inspiring stories to tell – and we want Jackwood to be the platform for them to be heard. In each month's edition we will be featuring incredible individuals and the highs and lows they deal with in their respective industries, not to mention features on artists, venues, DJs, bands, clothing brands and much, much more besides….
If you have enjoyed reading this article and want more, you can download Jackwood Magazine for FREE.
---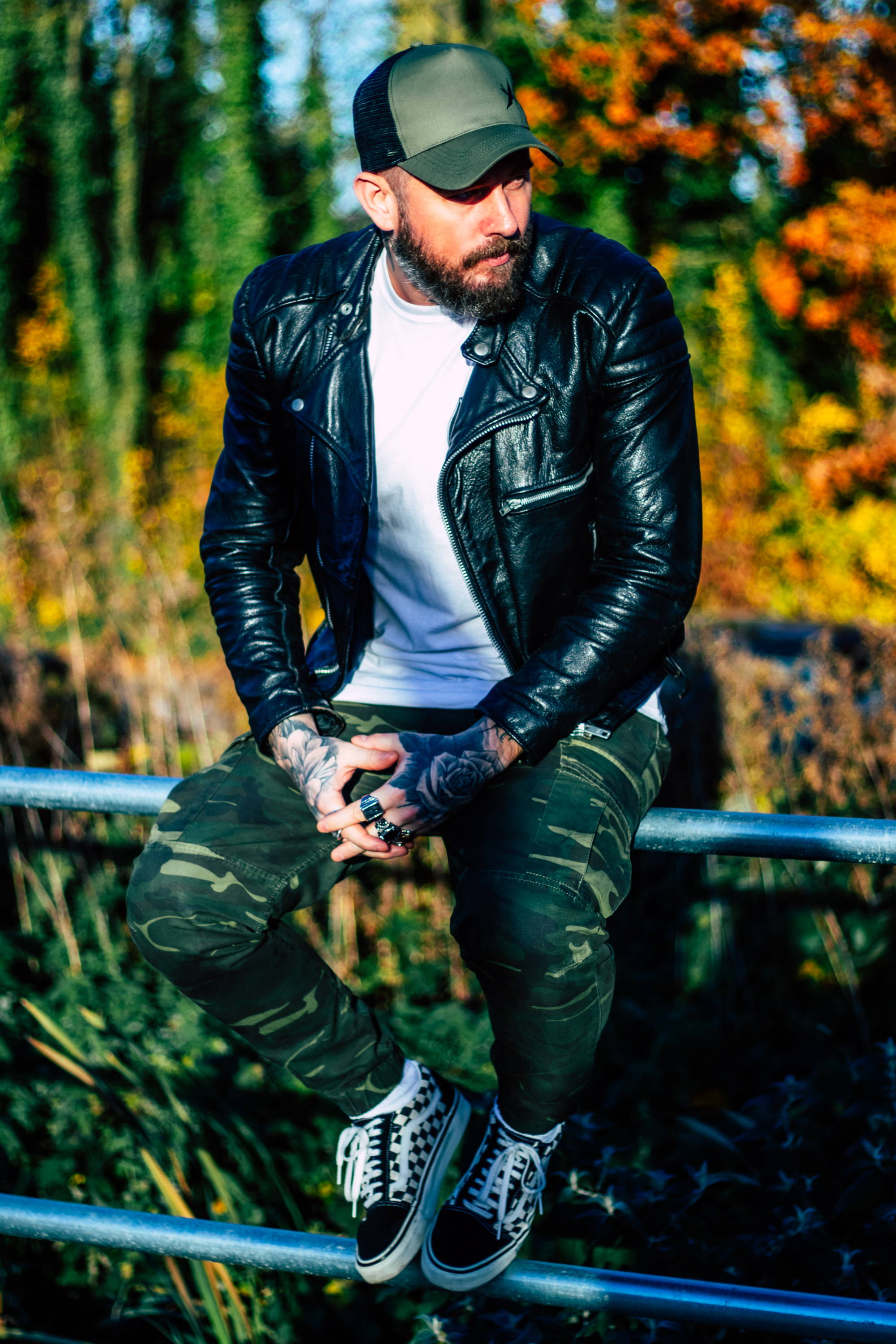 Article by
- Danny Woodstock -
@dannywoodstockphotographer
Q&A WITH HAND POKE TATTOO ARTIST MIKE LOVE