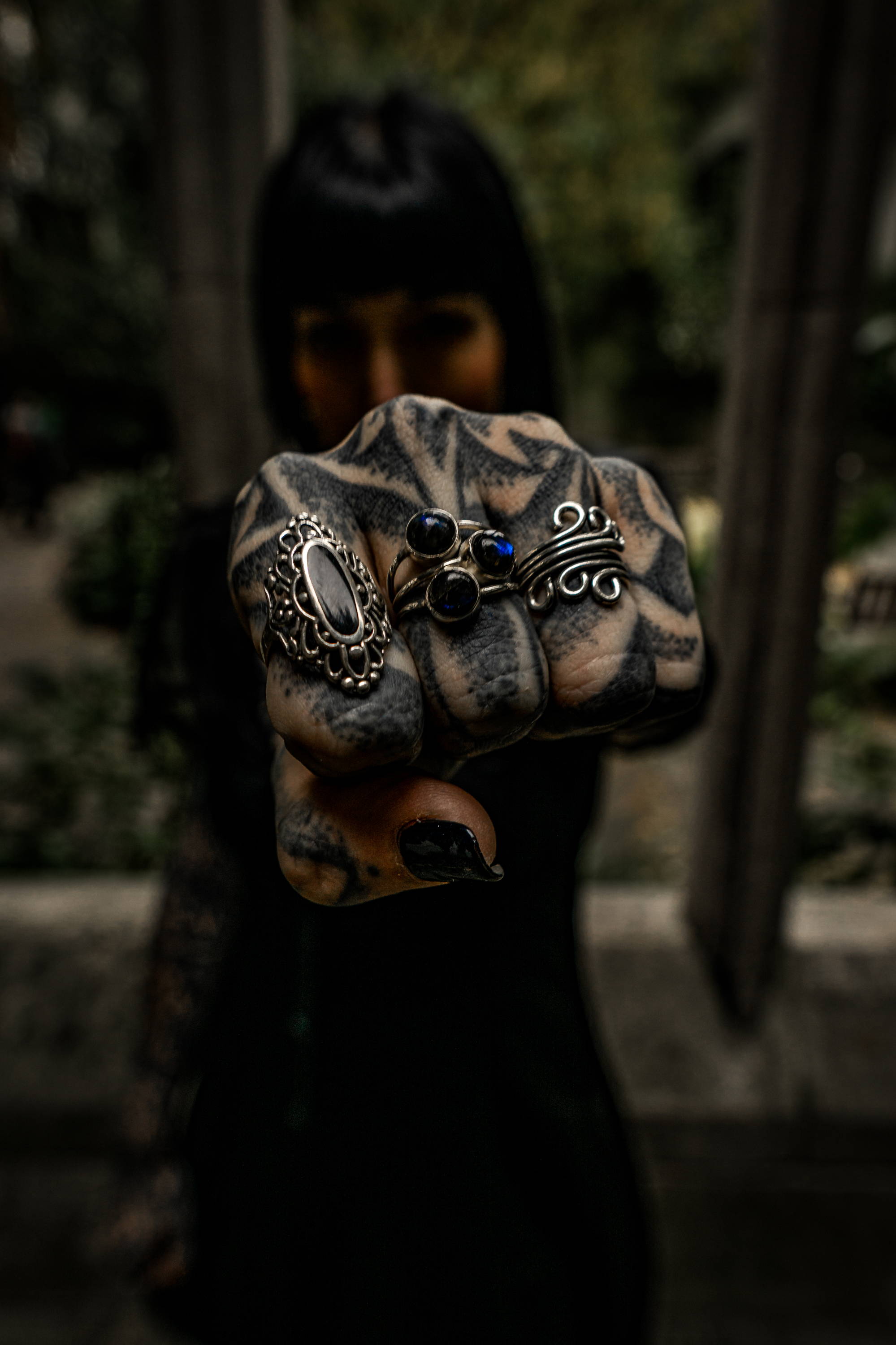 "Nakedness is autonomous, adornment makes us individuals and it is with that in mind that I have birthed 'Haus of Muscat".
My debut collection has a lot of focus on spirituality, featuring specially selected precious stones, each chosen for their healing and protective values and all given a 'Muscat makeover' with black plating and druzy finishes for a little more of a haunting edge! Spinner rings also feature heavily in this collection, also known as 'worry rings' they are designed to calm anxiety and bring a peaceful state of mind, they are each made up of two to three rings with the inner ring left un-soldered, allowing it to move freely on top of the others – I love the concept of this and have incorporated intricate patterns and detailing on each of the spinner designs giving them a mul-tifaceted purpose to be an article of both aesthetic beauty as well as providing a sense on inner calm.
Anyone who knows me will know that I would not be seen dead without hands full of rings and a ton of layered necklaces! I'm such a little magpie, so jewellery design perhaps isn't a surprising path for me to embark on, although one that I never expected to have the opportunity to undertake. I have always had a fascination with adornment and I love the idea of decoration of the self –be it through make-up, tattoos, jewellery or unique fashion choice, I've always been very conscious of wanting to present and decorate myself in a certain way and for me, jewellery has played a big part in that so in that sense, 'Haus of Muscat' feels like a natural progression for me.
Nakedness is autonomous, adornment makes us individuals and it is with that in mind that I have birthed 'Haus of Muscat' it's a little bit of me and I hope that you love it as much as I do!
True to form, a dark colour palette runs throughout the collection, black plating and onyx stones are juxtaposed with delicate details and ornamental designs, with a view to creating pieces which are beautifully austere in their aesthetic. It has been important to me to create pieces that along with a dark and eerie aesthetic which people would tend to expect from me, also hold a sense of mystical elegance; eerily alluring with charmingly calming, almost magical undertones.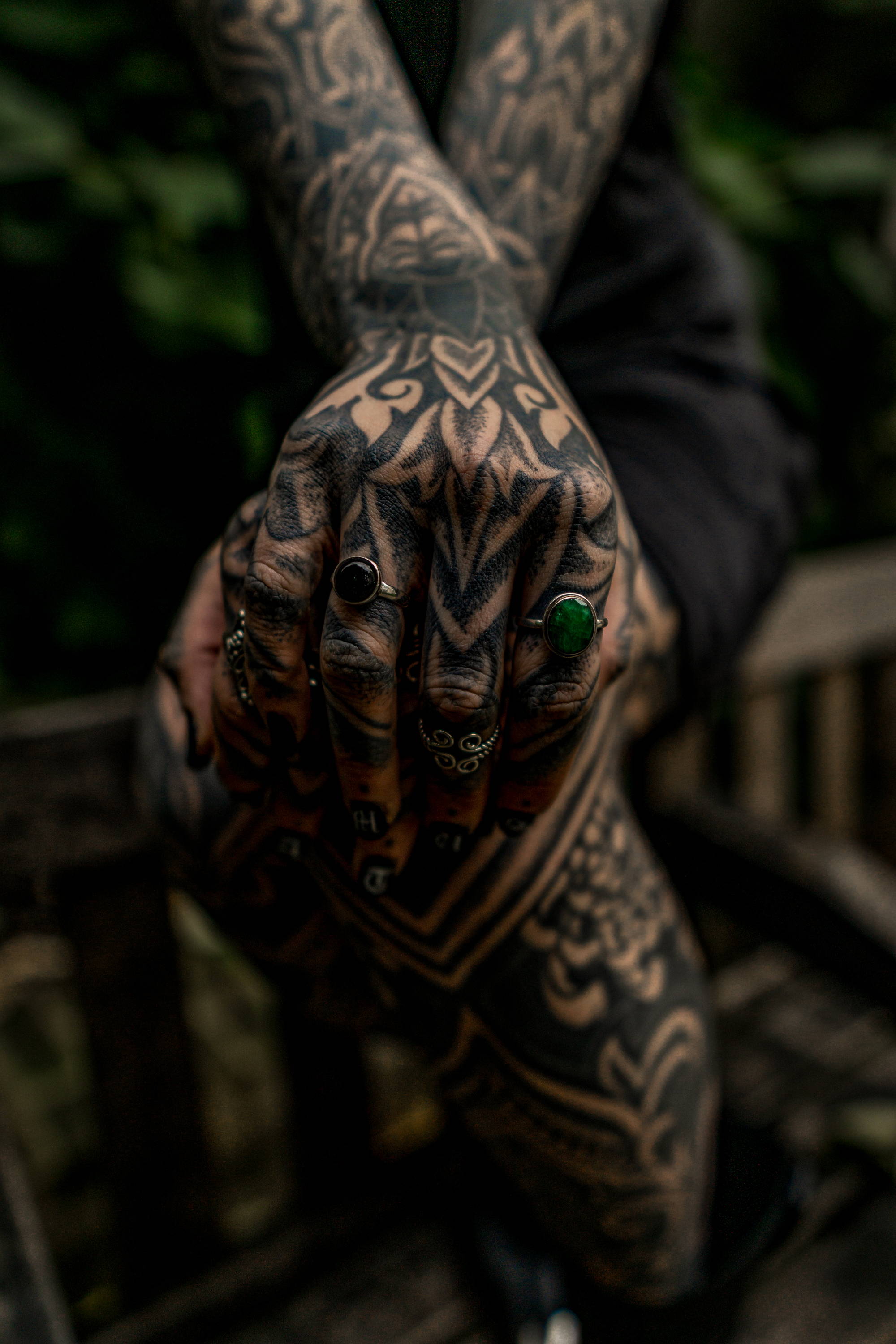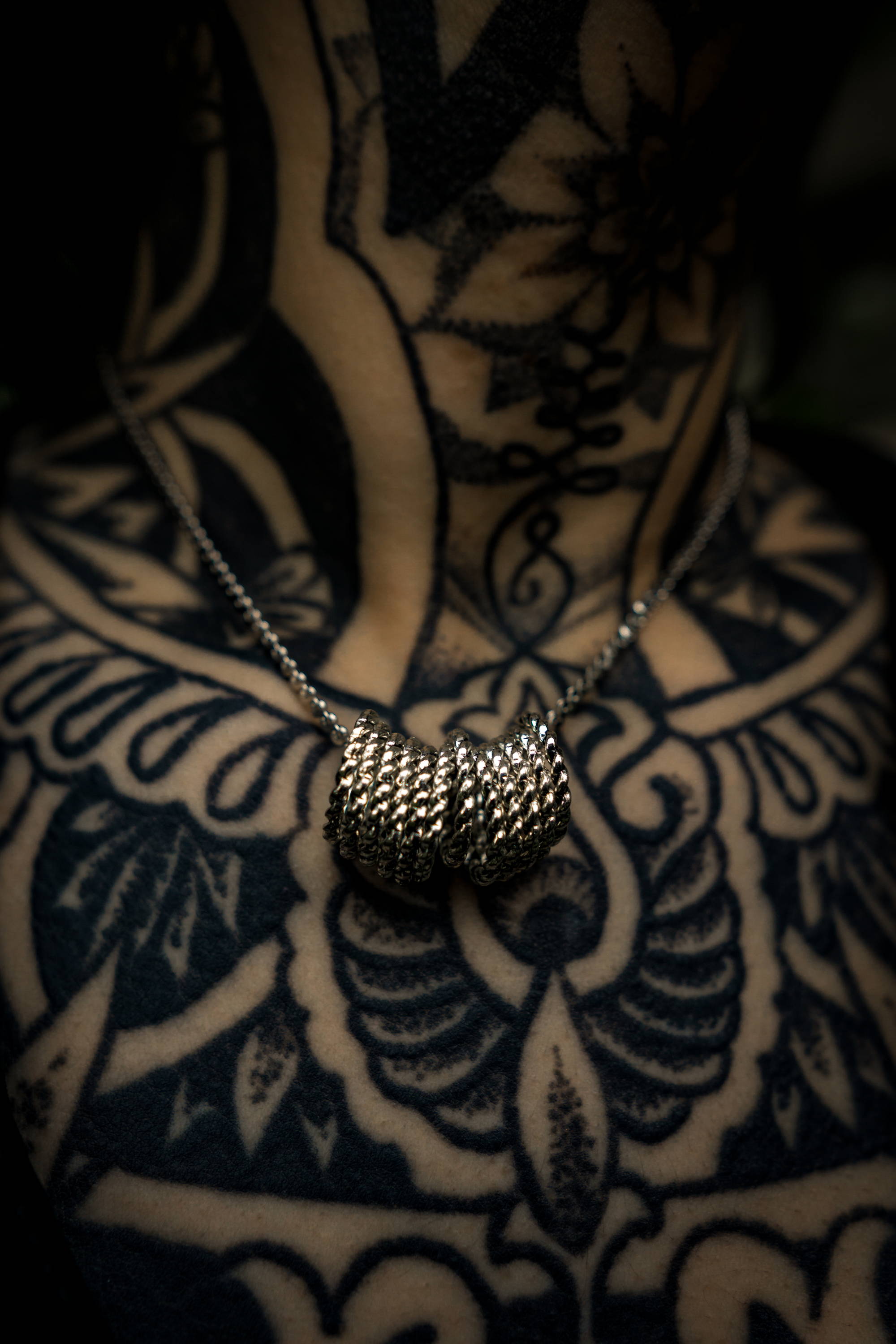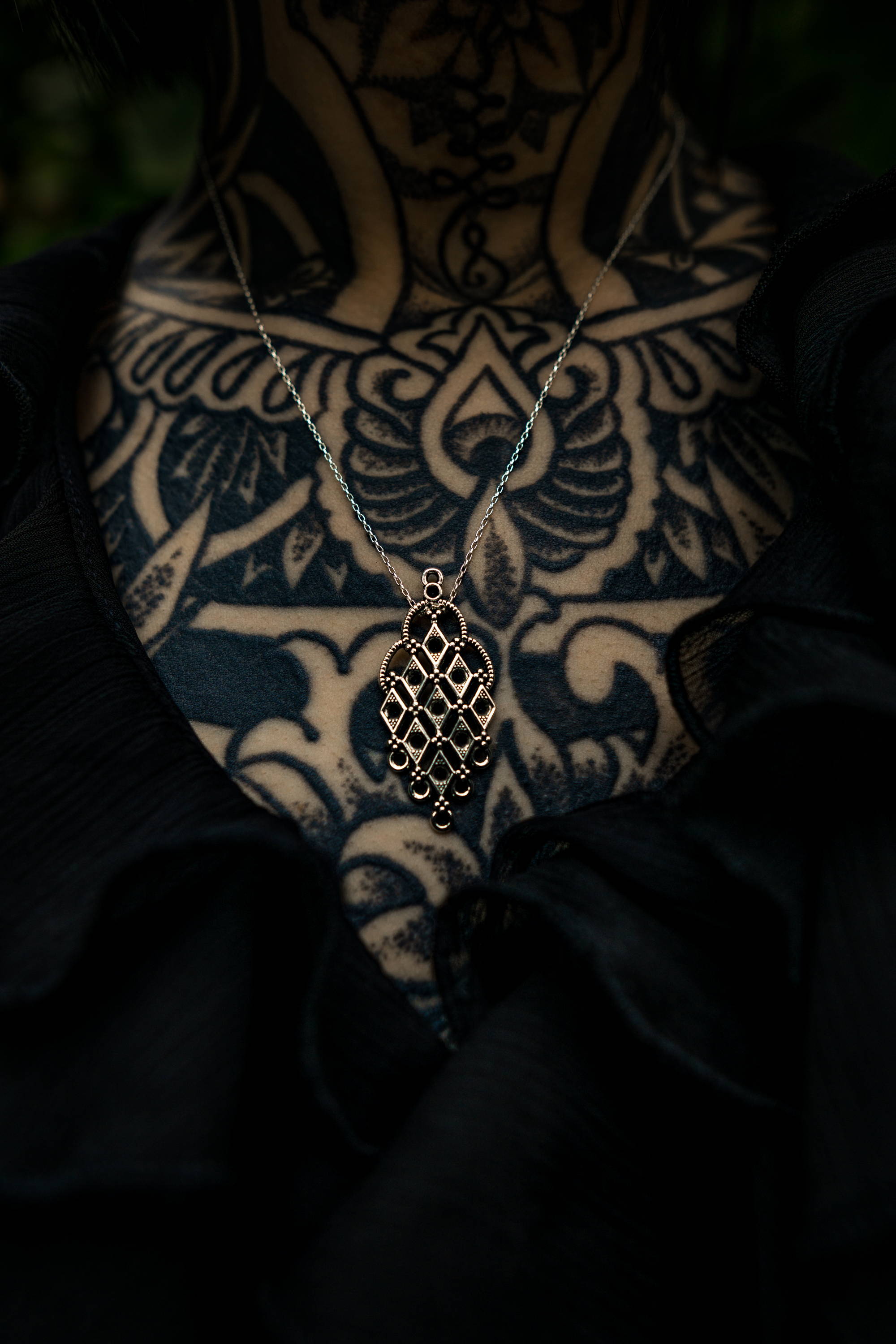 ---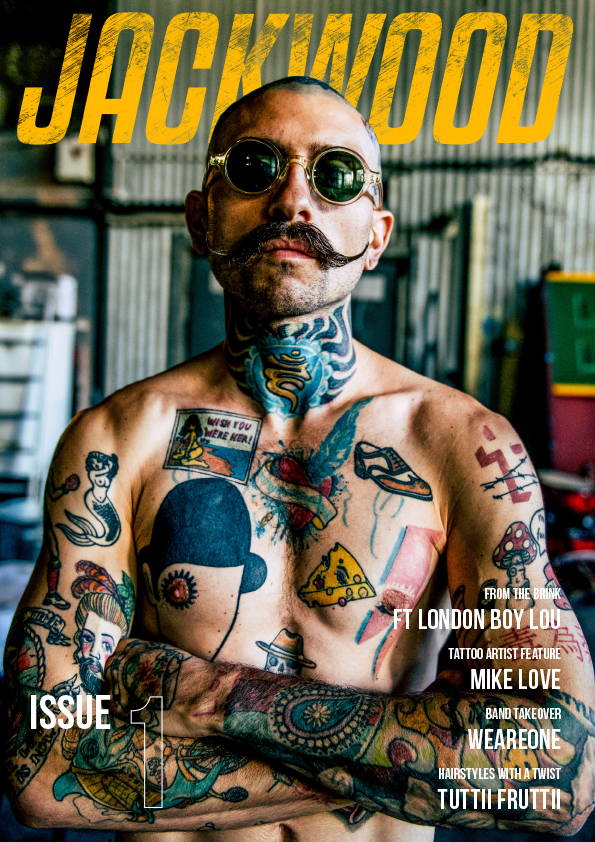 Jackwood magazine is an editorial for the people, by the people. Over the years in our relative industries we have met some amazing people from all walks of life, all of them with unfathomably inspiring stories to tell – and we want Jackwood to be the platform for them to be heard. In each month's edition we will be featuring incredible individuals and the highs and lows they deal with in their respective industries, not to mention features on artists, venues, DJs, bands, clothing brands and much, much more besides….
If you have enjoyed reading this article and want more, you can download Jackwood Magazine for FREE.
---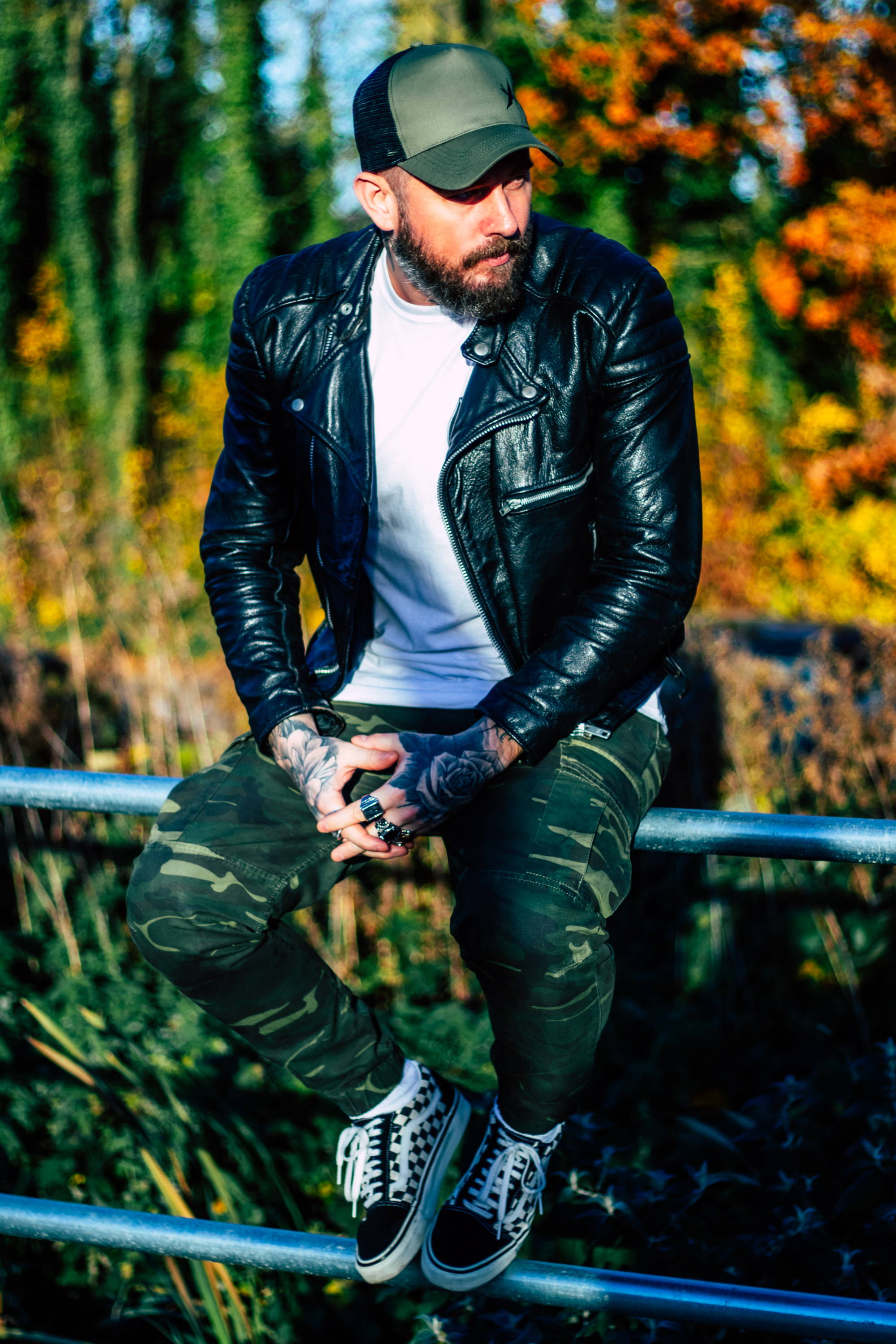 Article by
- Danny Woodstock -
@dannywoodstockphotographer
Q&A WITH HAND POKE TATTOO ARTIST MIKE LOVE