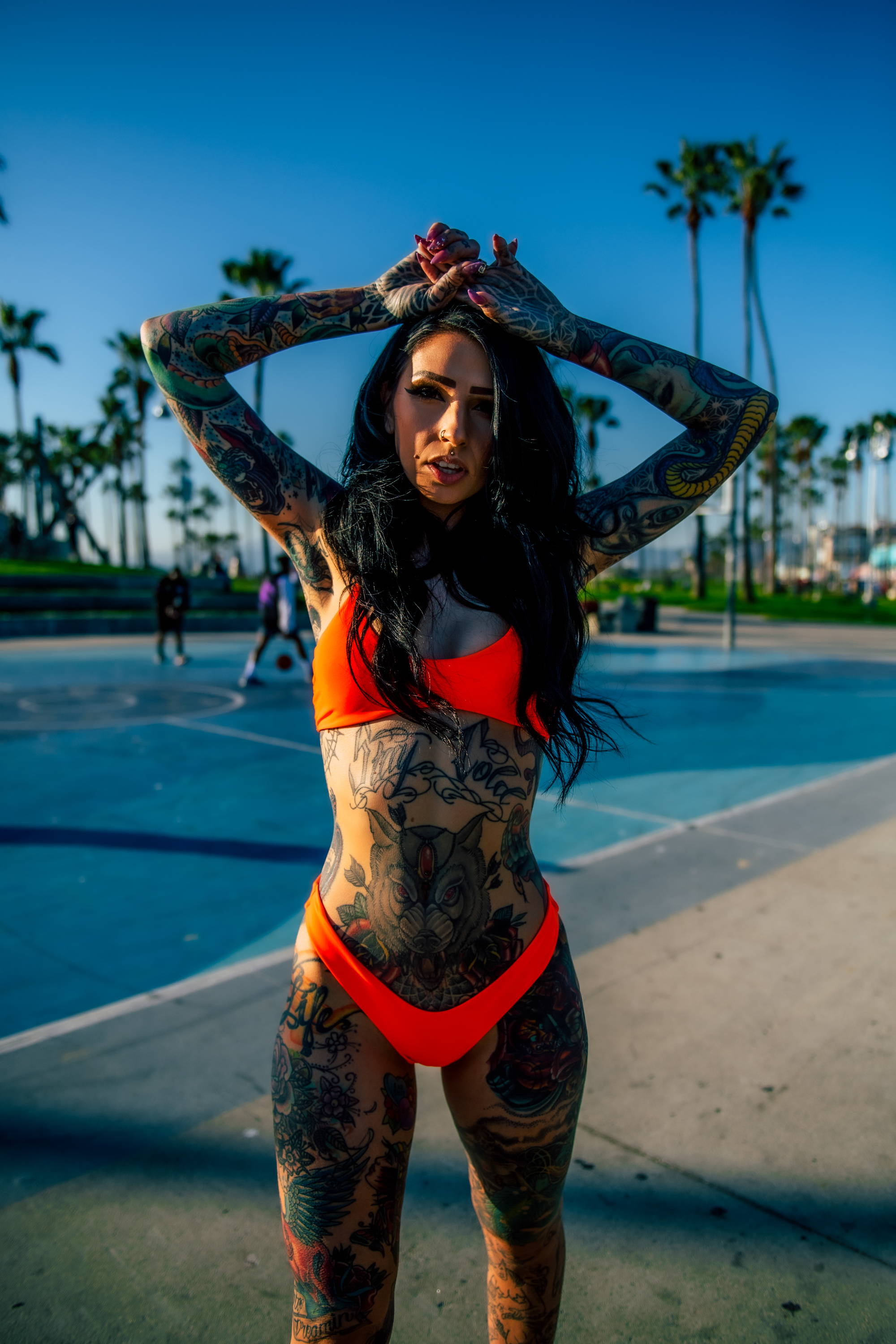 WE HAD THE PLEASURE OF MEETING AND WORKING WITH ANGELA IN LA BACK IN JANU- ARY , SHE'S FORGING A FORMIDABLE CAREER STATESIDE AND WE ASK HER IF SHE HAS ANY PLANS COME BOSS IT IN THE UK.
So who is Angela Mazzanti? Where do you hail from?
I'm originally from Modesto California (Central Valley) but currently live in the inland empire in southern Cali
How you would define the style of your tattoos?
I guess you could say mainly traditional but a few are more neo-traditional styled
Is all your work by the same artist?
No majority of them are all different artists through- out Cali and a few other states. I try to collect new pieces from all diff artists i like.
What's your favourite? do you have plans for more and would you ever consider the face?
My favorite has to be my palms or my stomach for sure working on finishing some other pieces that
I currently have outlined and also adding in small pieces on the missing spots on my leg. I probably don't plan to do the front of my face but I do have one side burn tattoo I plan to keep my neck and my chest open though
You have many strings to your bow but what would you class as your profession?
I guess you could say my main profession would be cannabis influencer I've been in the cannabis industry in California since 2015 doing everything from events to sales for companies and promoting a lot of well- known brands in the industry. The cannabis world is a huge passion of mine and while modeling is fun I like to incorporate modeling and weed a lot
As you say you're a huge cannabis ambassador stateside, do you think since making it legal in 2016 it has been beneficial to society?
I definitely think there's a lot of good that has come out of legalization but also a lot that needs to be changed the regulation of products was much need- ed because a lot of people didn't really know what they were getting which could end up being harmful if used for medical reasons but I think there's still a lot of work to do in the cannabis industry and a lot to fix
Can you see any other drugs being made legal in the fu- ture? I've seen some reports calling for some synthetic's like MDMA to be made legal?
Honestly I would love to see psychedelics like mush- rooms become legal because I do think there's a lot of benefits to Microdosing that studies are beginning to show that can help with anxiety depression and many other things
There are plenty of people that would love to see you visit the uk, do you have any plans to visit here or anywhere in Europe?
I do plan to visit Europe unfortunately I've never been out of the United States yet and with everything hap- pening with Covid it's halted a lot of my travels but I'm hoping in the future that I'll be able to travel the world more. A lot of this lockdown stuff has made me realize how much more out into the world I need to get and how much I'm missing
What's Angela's perfect day?
Honestly any day I have off with my fiancé is realisti- cally my perfect day anytime we get to take time off and go to the beach or go do something fun like take Jetske's to the lake or go bike riding that's really what I enjoy is being outside and being with my significant other and our dogs
Have you any motto you would say represents your personality?
Probably fuck anyone's opinion, do what makes you happy! For the longest time I cared so much about what other peo- ple thought about me until doing a lot of self reflecting and realizing the other peoples negative opinions really don't matter and all you should focus on is the positive opinions you get
Kanye for president?
Oh god don't even get me started lol
What's your life aspirations?
Honestly to start a family with my fiancé and both have our own businesses. Instagram is cool and all but it's such a small part of my life and I know it's not going to last forever necessarily so I want to build something bigger for myself and my future children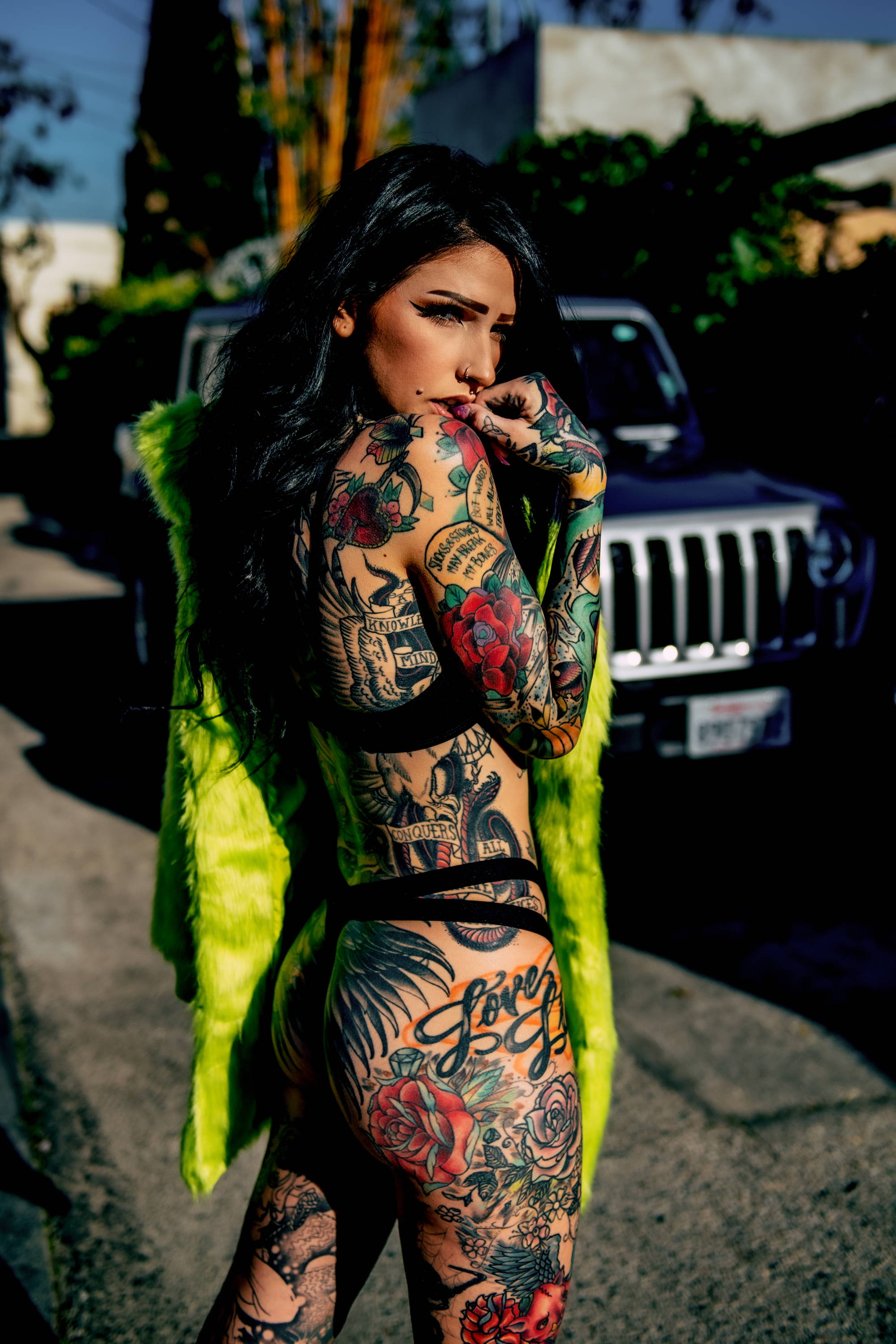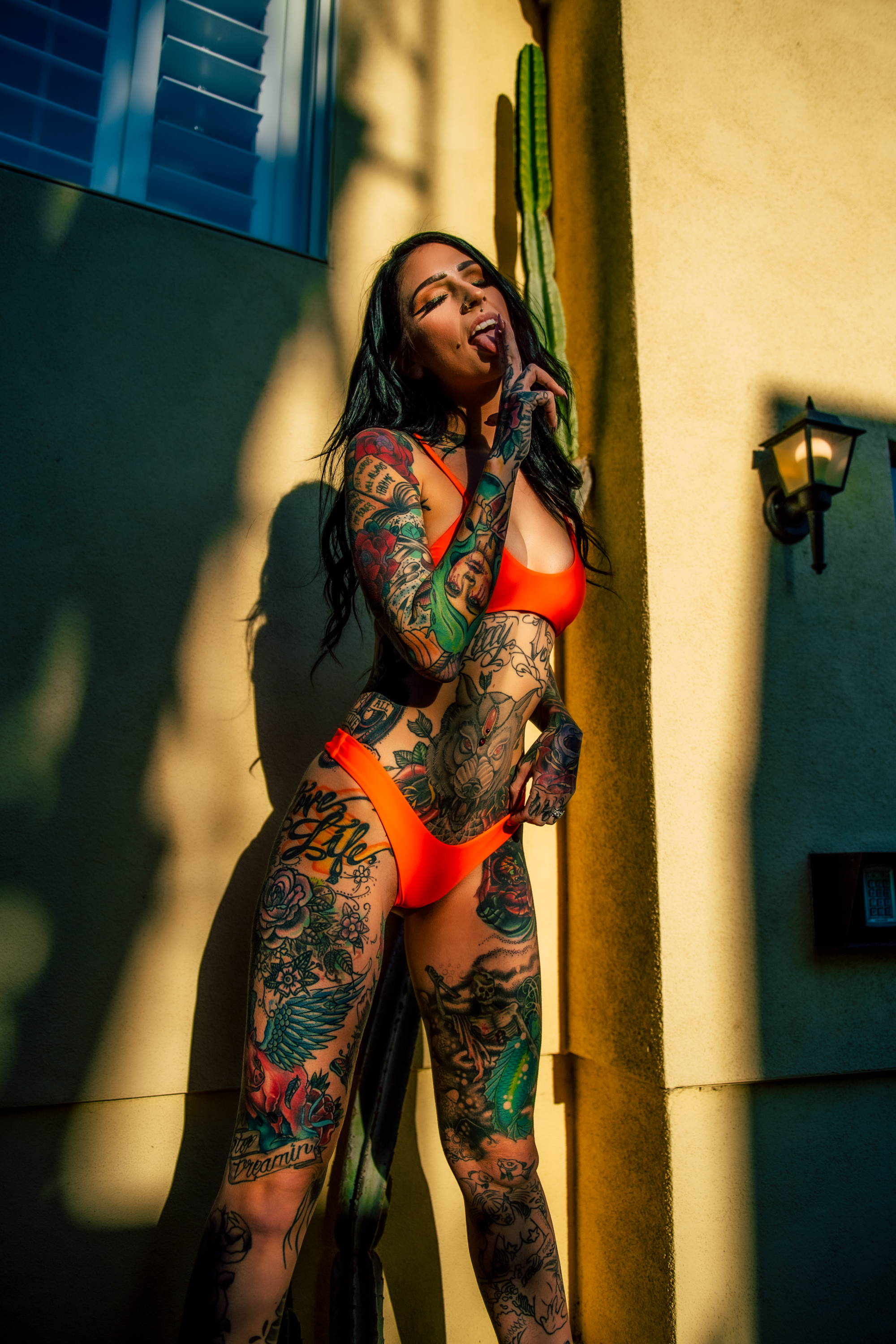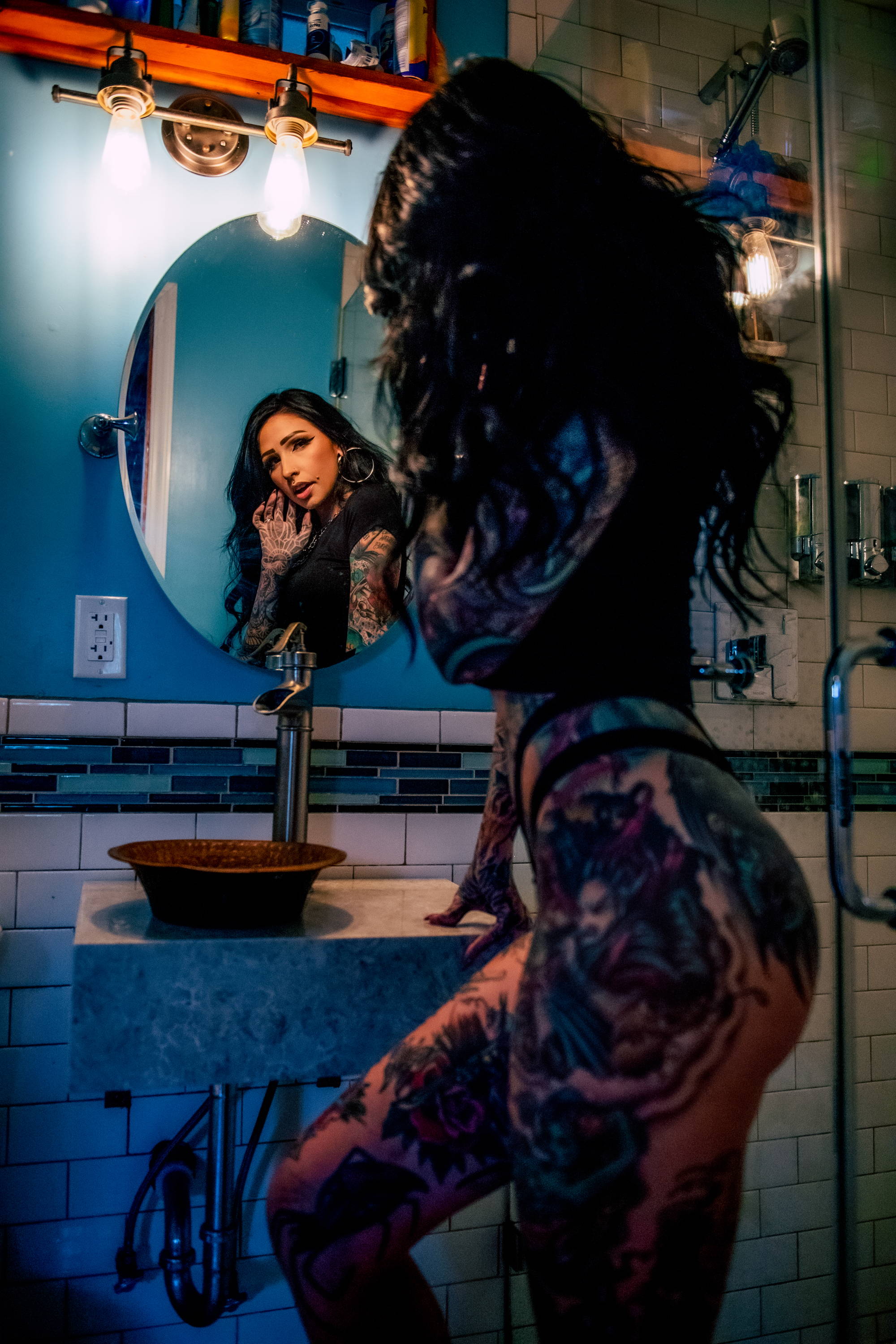 ---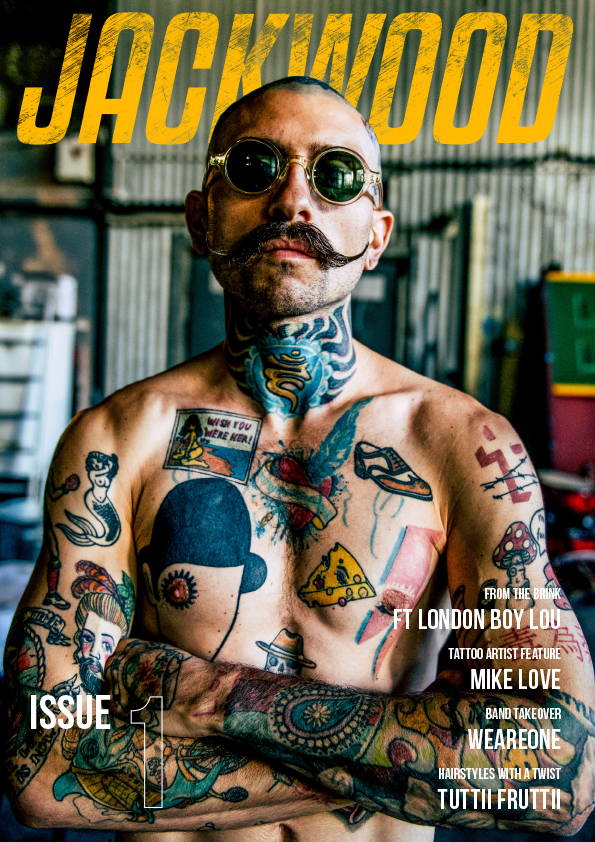 Jackwood magazine is an editorial for the people, by the people. Over the years in our relative industries we have met some amazing people from all walks of life, all of them with unfathomably inspiring stories to tell – and we want Jackwood to be the platform for them to be heard. In each month's edition we will be featuring incredible individuals and the highs and lows they deal with in their respective industries, not to mention features on artists, venues, DJs, bands, clothing brands and much, much more besides….
If you have enjoyed reading this article and want more, you can download Jackwood Magazine for FREE.
---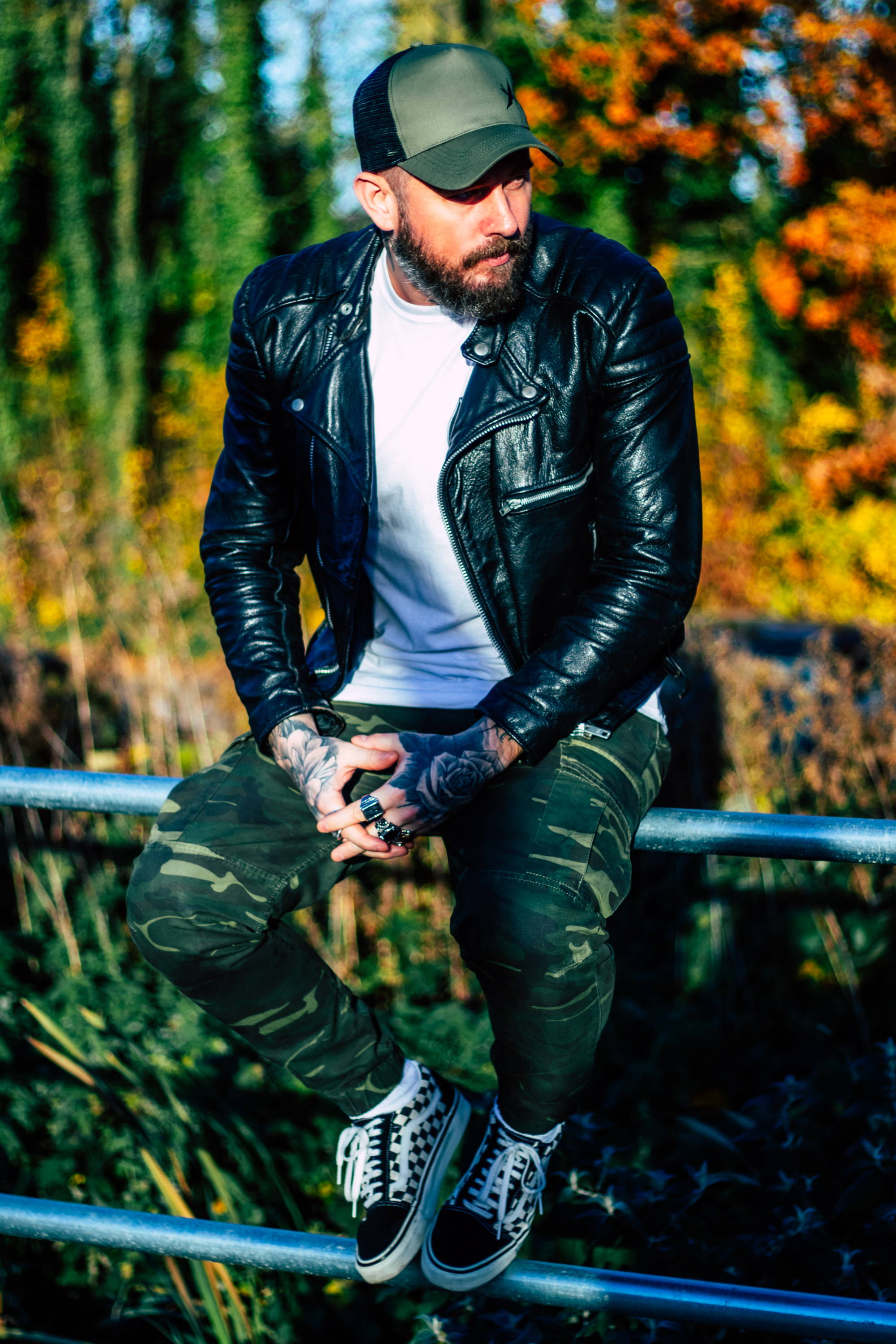 Article by
- Danny Woodstock -
@dannywoodstockphotographer
Q&A WITH HAND POKE TATTOO ARTIST MIKE LOVE